Montana Adult Care Homes: How to Pay for, Laws and Regulations, and Questions to Ask…
Montana, known for its expansive skies and varied landscapes, boasts an array of picturesque mountains, lakes, and plains. The scenic beauty of Glacier National Park and the Yellowstone National Park attracts visitors nationwide, showcasing why life in Big Sky Country is unique. Billings, the largest city in the state, offers a mix of cultural, food, and artistic experiences. Montana ranks high in quality of life and healthcare, providing a myriad of options for senior care and housing. Given the increasing aging adult population, there's a likelihood that many may require care at some point. Nursing homes are often the go-to thought for senior care, but they are far from the only option in Montana. Adult care homes, also known as adult foster care homes, offer private residences that supply a homely setting, typically caring for 5 residents or fewer in Montana.
Residents in an adult care home may require varying levels of assistance, from very light help to dependency on several care needs. Inquiring about specific policies, licenses, and services offered at individual locations is recommended. Caregivers in Montana are equipped to manage several aspects of care, including personal hygiene, mobility, eating, dressing, toileting, and behavior management. There are also diverse levels and types of care designed to meet the individual requirements of the residents in Montana.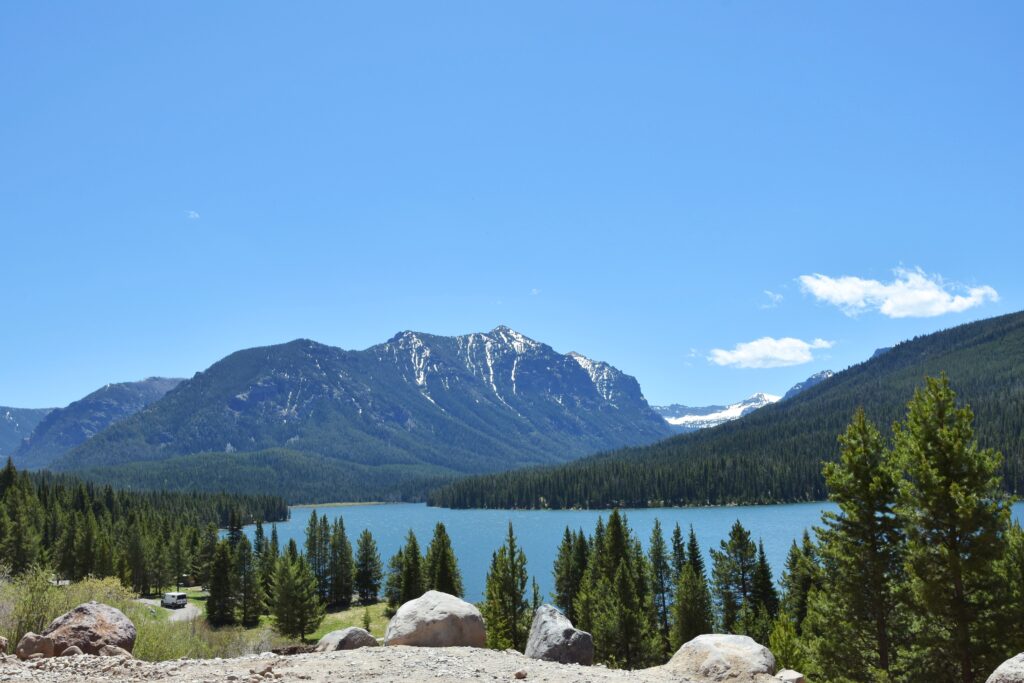 Montana Adult Care Homes defined
According to the Montana Department of Public Health and Human Services, an adult foster care home can be defined as:
When elderly individuals or adults with physical disabilities find themselves unable to maintain their well-being in their own homes, adult foster care emerges as a viable option. Adult foster homes in Montana are single-family residences that deliver 24-hour care in a setting reminiscent of home. The spectrum of residents served in adult foster homes is broad, ranging from those necessitating only room, board, and minimal personal assistance, to individuals requiring comprehensive personal care, or even skilled nursing care facilitated by community-based registered nurses.
Adult Care Home and other terms
It is good to know the other terms/names of services you may hear when searching for certain senior housing:
Many states actually designate adult care homes as assisted living/residential care facilities because they all fall under the same license. Be sure to check if your state designates care homes under the same license as other housing options.
Other related terminology:
Board and care home
Care home
Adult family home
Residential care home
Adult foster home
Personal care Home
Community Residential Care Facilities
Rest Homes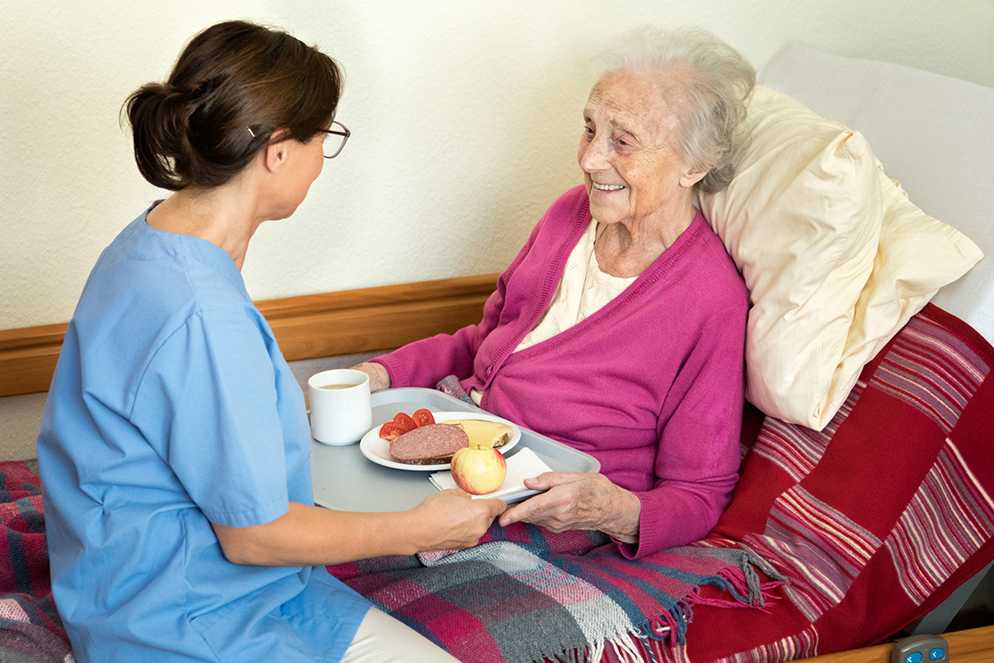 What do adult care homes in Montana provide?
Residents in Montana's adult care homes receive 24-hour care in a single-family environment. Each home has an operator, who may employ additional caregivers to assist with the care of the residents. The primary objective of an adult foster care home in Montana is to render services and care to the residents while fostering their independence, placing the rights and choices of the residents above all else.
The Basics:
These homes are ideally suited for individuals who require personalized care but still value their independence, preferences, and choices.
The residences bear a striking resemblance to single-family homes.
They feature communal spaces for socialization and offer private or shared bedrooms.
These residences are licensed to accommodate a smaller number of adult residents compared to assisted living communities.
Provided Services:
Walking, mobility, which may include getting in and out of bed.
Dressing
Eating
Toileting
Bathing
Grooming
Behavioral issues (as needed)
Other services and tasks:
Some providers in Montana have the training and experience to offer more complex care and may receive assistance from visiting nurses.
Caregivers might receive specialized instruction from registered nurses to perform care tasks specific to a particular resident.
Some providers can meet your care needs if you are transitioning to the adult foster home directly from the hospital after surgery or recovering from a serious illness.
Some adult foster care home providers in Montana have special training to care for individuals with conditions such as Alzheimer's disease, brain injuries, AIDS, respiratory failure, or those in need of Hospice services.
Adult Foster Care Home Licensing and Regulations in Montana
In Montana, Adult Foster Care Homes operate under distinct classifications of licenses (Class 1, Class 2, and Class 3), each representing the varying levels of training and experience of the care provider. The classification of the license is visibly posted within the adult foster care home, providing transparency regarding the level of care offered.
Each license classification signifies the capability to admit residents requiring assistance with a specific number of Activities of Daily Living (ADLs) – these include eating/nutrition, dressing, personal hygiene, mobility, toileting, and behavior management.
A licensee holding a Class 1 license is permitted to admit residents who necessitate assistance in no more than four Activities of Daily Living (ADLs).
A licensee with a Class 2 license is authorized to provide care for residents requiring assistance in all Activities of Daily Living, yet they must not require full assistance in more than three of these activities.
A licensee in possession of a Class 3 license is qualified to cater to residents who necessitate full assistance in four or more Activities of Daily Living.
By adhering to these classifications, Montana ensures that each resident in adult foster care homes receives the appropriate level of care corresponding to their individual needs, thereby maintaining a high standard of personalized care.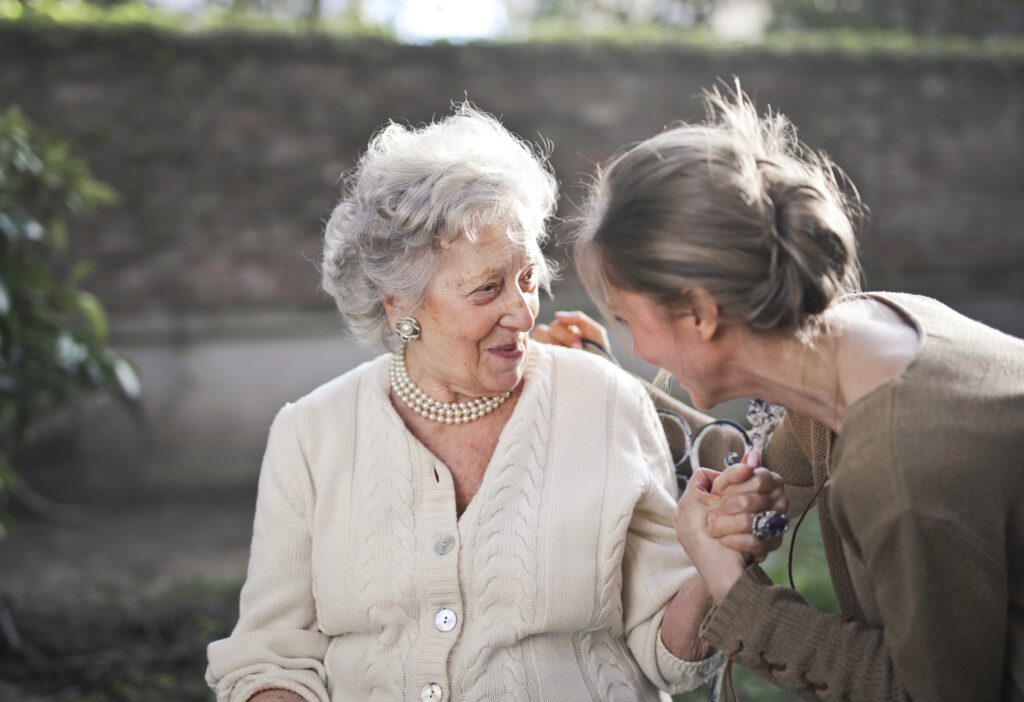 What are the costs of adult foster care homes in Montana?
When exploring care options for your aging loved one in Montana, you'll notice significant discrepancies in costs, with adult care homes being no exception. The state average cost for a private room in Montana is approximately $3,000 per month at the base rate, though costs can vary depending on the region within the state, with some areas potentially being higher. Fortunately, adult care homes in Montana are generally more affordable compared to nursing homes and can also be less expensive than assisted living, though they might not offer the same range of amenities and activities.
Each city in Montana has varying senior care costs, with adult foster care homes averaging between $1,800 and $4,500 per month. The specific care requirements of your loved one will also influence these costs, so it's essential to find a suitable option that aligns with both needs and budget.
How to pay for an adult care home in Montana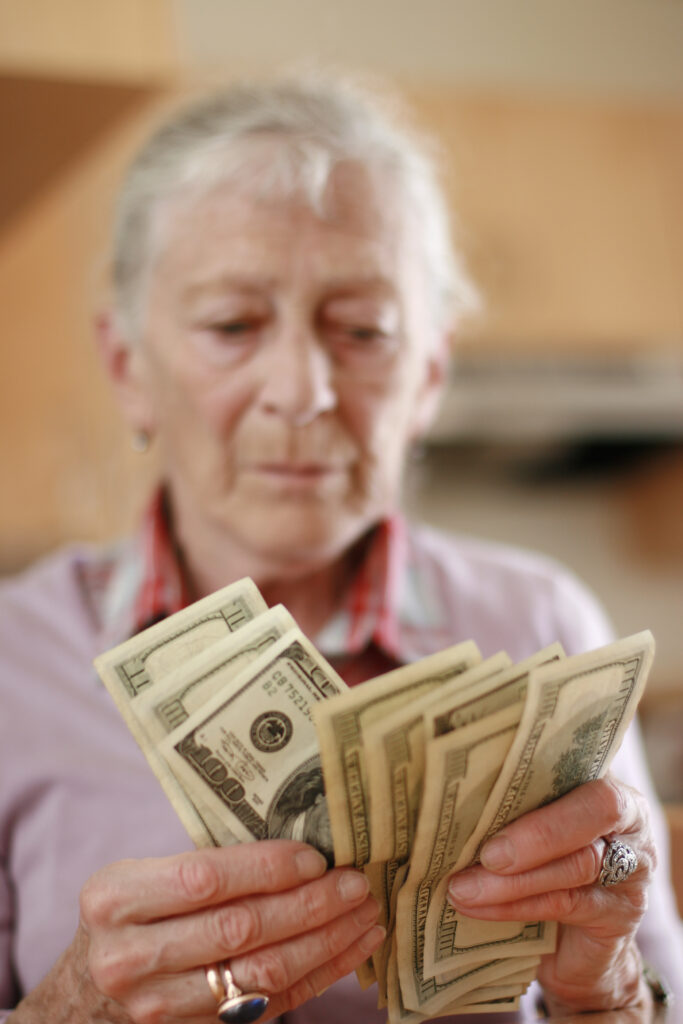 You want to consider your payment options for assisted living, memory care, and care homes. For these services, Medicare is NOT an option for payment.
The most common payment for these services would be out of pocket Private Pay and assessing a combination of retirement funds, personal savings, and pension payments.
Medicaid can also be an option, be sure to see if you or a loved one qualifies.
Long-Term Care insurance is also a possible option in cases of chronic conditions, be sure to see if you or a loved one qualifies.
For our Veterans and spouses of veterans, be sure to assess Veteran Aid and your eligibility for these benefits.
Medicare – NO:
Medicare does NOT pay for Assisted Living.
People 65 years and older and individuals with end stage renal disease are eligible for Medicare benefits, no matter their income.
Coverage is meant for people in need of short-term care.
Private pay – YES:
Many families pay for assisted living with private funds.
Private pay can be a combination of retirement funds, personal savings, and pension payments.
Family members may contribute funds to pay for assisted living or other senior housing and care.
Medicaid – MAYBE:
Medicaid provides health coverage to millions of Americans. Eligible participants include: low-income adults, elderly adults and people with disabilities.
Medicaid is administered by state, according to federal requirements. The program is funded jointly by each state and the federal government.
Every state has their own individual Medicaid assistance program.
National guidelines are in place do decipher how states must spend Medicaid money, but with allowances toward the guidelines.
The state determines what levels of care will be covered by Medicaid, who is eligible, and how much the state will reimburse the care community.
If you are unsure whether you qualify for Medicaid, you should apply. You may be eligible depending on your household income, family size, age, disability and other factors.
Long-term Care Insurance – MAYBE:
Long term care insurance is a great way to pay for assisted living, and planning ahead is important when considering how to pay for senior housing and care. Nearly 75% of people over the age of 65 will require long-term care and services at some point. Buying into long-term care insurance when a person is in their 50s and 60s is the most common time to do so.
Long-term care insurance helps cover the costs of chronic medical conditions.
Individuals and couples with the ability to pay into long-term care insurance have the advantage of a head start in allocating funds for senior care.
Veteran Aid and Assistance – MAYBE:
This benefit is available to some military veterans and surviving spouses who live in an assisted living community and those who have in-home care.
There are specific guidelines, but a veteran may qualify for as much as $2,050 each month.
A veteran with a sick spouse may be eligible for $1,600 per month.
If a veteran has passed, their surviving spouse can qualify for $1,300 per month.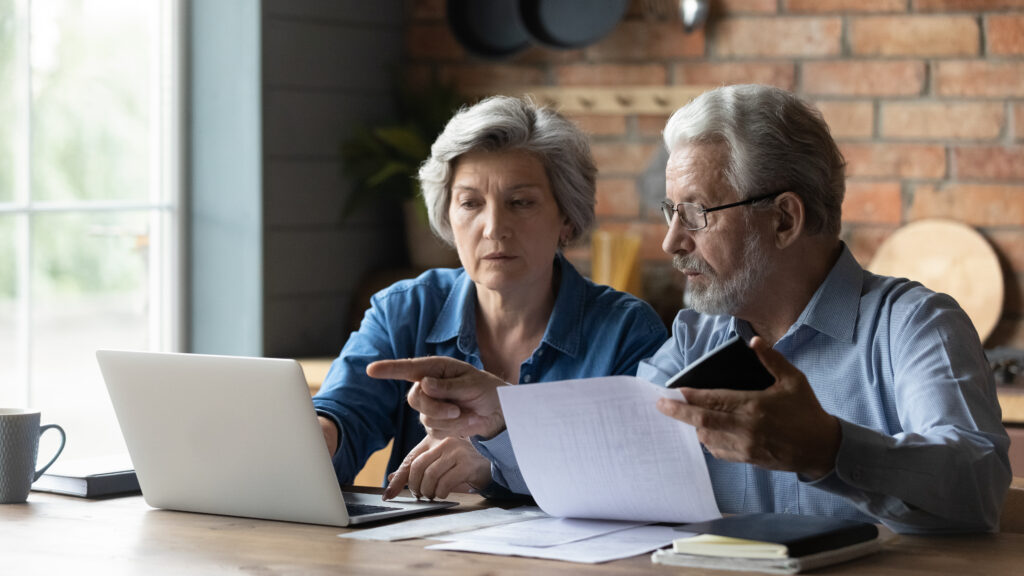 Questions to Ask
Finding an assisted living community, can be overwhelming. Here are some tips on things to be observant of:
Resources and Links – Montana
Montana Office on Aging The Aging Service Bureau is housed in the Senior and Long Term Care Division under the Montana Department of Public Health and Human Services. The office is responsible for the administration of the Older American Act through the ten Area Agencies on Aging.
Area 2 Agency on Aging is an Adult and Disability Resource Center providing information and assistance to elderly individuals and adult individuals with a disability. They connect individuals to needed services, provide counseling on long term care needs, help with applications for assistance to various programs and help develop programs to meet the needs of local residents. Area 2 serves those in Judith Basin, Fergus, Petroleum, Wheatland, Golden Valley, Musselshell, Sweet Grass, Stillwater, Yellowstone, Caron, and Big Horn.
Area 5 Area Agency on Aging is an Adult and Disability Resource Center providing information and assistance to elderly individuals and adult individuals with a disability. They serve those in Beaverhead, Deer Lodge, Granite, Madison, Powell, and Silver Bow.
Missoula Aging Services Missoula Aging Services provides a wide array of programs and services for older adults, people with disabilities and those who care for them. As a one stop shop, comprehensive services and referrals are available (both an Area Agency on Aging and an Aging and Disability Resource Center). Programs include homemaker and respite services, hospital to home transitions, retirement services, personal consultations, help with Medicare/Medicaid/Social Security, transportation assistance, Meals on Wheels, liquid supplements, congregate (group) meals, farmers' market coupons, veteran directed care, caregiver support groups, companions for older adults, hundreds of volunteer opportunities, certified local ombudsman (advocates), onsite resource library, community classes (Medicare workshops, training for caregivers, balance improvement), elder abuse prevention, and statewide Medicare fraud prevention.
Area 8 Agency on Aging It is the mission of Cascade County Aging Services to promote an enhanced quality of life for a diverse population of older adults residing in this community by providing a comprehensive and coordinated system of services such as information and assistance, Senior Medicare Patrol, State Health Insurance and Assistance (SHIP), congregate and home delivered meals.
Eldercare Locator This is a great resource to search for specific care in specific counties and cities. This database is a nationwide resource that connects older Americans and their caregivers with trustworthy local support resources. Connect with services such as meals, home care or transportation, or a caregiver education or respite from caregiving responsibilities. The Eldercare Locator is a public service of the Administration on Aging (AoA), an agency of the U.S. Administration for Community Living.
Medicare provides a search feature to find & compare providers near you, most senior housing and care providers are included on CareAvailability.com. Find & compare plans in your area. Determine if you qualify for premium savings
Medicaid offers information on how to apply for Medicaid, eligibility criteria, links to local state offices, and additional resources
The Alzheimer's Association is the leading voluntary health organization in Alzheimer's care, support, and research. Whether you are living with Alzheimer's or caring for someone with the disease, information and resources are available.
Search other states for Adult Care Homes
Not finding what you're looking for? Take a look below.
Search Other Care and Housing Options