California Assisted Living: How to pay for, Licensing and Questions to ask…
There are great things California. The state is a world unto its own. Sunshine year round, a vast landscape of optimal climates – 900 miles of coastline bring the beaches to anyone who wants to feel their feet in the sand. The economy of California alone is the fifth largest in all the world and the state is one of the most populated with nearly 40 million people. More than 20% of California residents are 65 years and older. Retirees and seniors wish to live in California for all the reasons mentioned above, along with the senior housing and care options. Some of the most renowned hospitals and universities are in California, providing state of the art healthcare, all making it an excellent choice for our aging population of seniors to call home. Typically, when people think of senior care they envision a nursing home. Nursing homes are not the only option for our loved ones. Assisted living is ideal for aging adults who may require some assistance with activities of daily living. This type of community or facility describes a specific level of care, which allows your loved one the benefit of security and peace of mind because they may experience increased socialization, classes for health and fitness and quality nutrition plans. All assisted living communities are licensed by the state, and provide a bedroom and restroom, meals, and assistance with care.
Silicone valley, the glamorous world of Hollywood and the beautiful Napa valley wine country all call California home. Some of the most well-known cities in the United States are in California: Los Angeles, San Diego, San Francisco, Sacramento, Fresno, Oakland, Anaheim, Palm Springs, Santa Barbara, Beverly Hills, Modesto, and on and on. Each city has accommodations fit for seniors of all types of needs.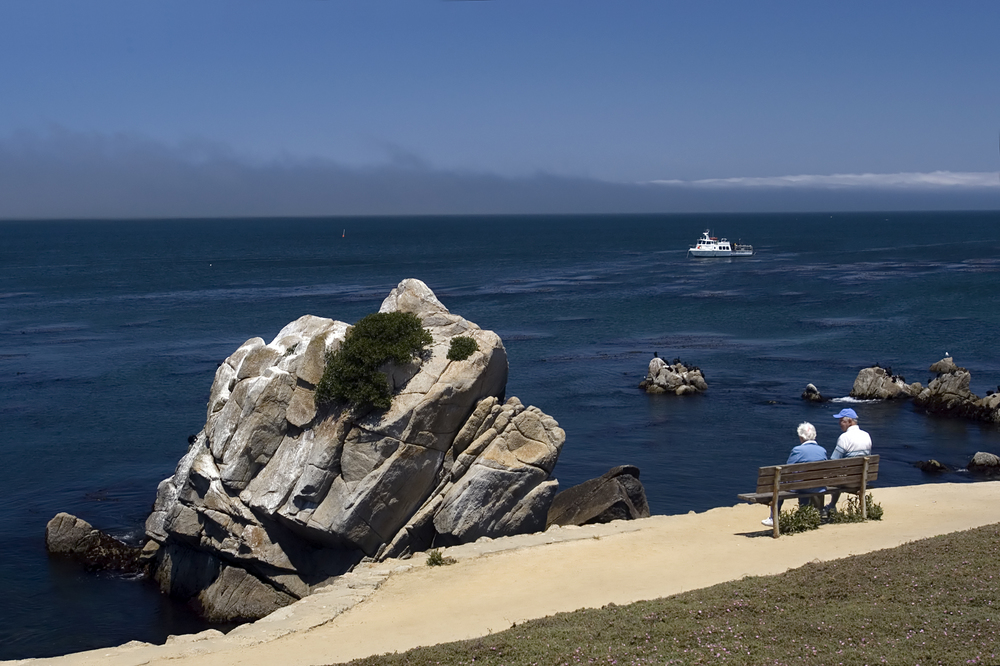 Find the Senior Care You're Looking For
What does California Assisted Living offer?
Assisted living communities are NOT nursing homes. But it is common to hear this term when people refer to any/all senior housing. Similarly to a nursing home, plans in assisted living are put in place for residents, which outlines the provided care for each aging adult, all specific to their requirements and preferences.
Special features in California for Seniors
7,400 senior assisted living facilities and communities
UCFS in San Francisco – a university dedicated exclusively to health sciences
UCLA Medical Center – a school pioneering the way forward in medical care and technologies
(Entertainment for all ages) Disneyland, Six Flags, Wine Country, Professional sports in almost every major city
Typical services offered in assisted living
Aging adults may require care. On-site care assistance is available for residents, can include help with activities of daily living (also known as ADLs):
Dressing
Bathing
Medication assistance and reminders
Eating
Toileting and incontinence management
Transferring
Incontinence Management
Housing
California does not require facilities to provide private apartments for elderly residents. Each unit is required to have one toilet for every six residents; one shower or bathtub to each ten residents.
There are possible exceptions: seniors and aging adults with the Assisted Living Facility Waiver may be eligible for a private occupancy, with a refrigerator and cooking appliances. Shared occupancy is the decision of the individual.
Laws and Regulations and Licensing for Assisted Living in California
Services plans
A Service Plan must be organized for each aging adult. In California, a care plan interview is called an appraisal. Before creating a plan, the community or facility must complete a pre-admission appraisal of the potential resident which includes:
A medical evaluation performed by a physician. This is to account for current health status, any medical diagnosis's and prescribed diets if applicable.
Evaluate mental conditions and how and if they affect social behavior.
Requirements of plans in California
what type of care the individual will receive and the schedule of services.
The level of care the individual will receive.
A through written description of any medical conditions.
Licensing
Continuing Care Retirement Communities (CCRCs) are regulated by the Continuing Care Contracts Section (CCCS) and the Adult Senior Care Program (ASCP). Both of these operate under the Community Care Licensing Division (CCLD) of the California Department of Social Services. Providers are required to hold a a licensed issued by ACSP as well as a Certification of Authority issued by CCCS. The ASCP regulates assisted living communities and monitor licensees so they are providing proper care to ensure the health and safety of residents. Inspections are performed to enforce compliance under Title 22 Regulations
California Regulations
Facilities are not required to provide private apartments for senior residents.
If a doctor has assessed the aging adult and finds they are mentally and physically able, they may administer their own medications.
Nurses must be licensed to perform incidental medical aid and services. Facilities and communities must have a licensed administrator available at all times.
All staff must pass a background check, which must be completed prior to their first day of employment.
The California Bureau of Medi-Cal Fraud and Elder Abuse makes an online complaint form easily available to anonymously register concerns about a community or facility.
Expected monthly costs of assisted living
The average cost of assisted living in California is between $4,500 to $5,250 per month which is higher than the national average. Of course, costs may vary depending on the county and city in which you are looking for a community. Let's take a look at the average monthly cost of living in some of the more well-known cities in California:
San Francisco: $5,500 per month
San Diego: $4,250 per month
Sacramento: $3,300 per month
San Jose: $4,850 per month
Los Angeles: $5,200 per month
The cost will vary, and increase based on the level of care. People that need only meals and socialization will typically pay a base rate; residents needing additional support that require a higher level of care generally pay higher monthly care costs.
Financial Assistance in California
Medi-Cal (This is the term for the California State Medicaid Plan)
These benefits only cover those who meet federal and state poverty guidelines. Generally, Medi-Cal does not cover the full cost of assisted living, but certain seniors may be eligible for an Assisted Living Waiver. You can find information about Medi-Cal benefits at your local county Department of Social Services. See more details below about Medicaid as a payor source. To qualify, a senior must have an annual income of less than $17,000 ($22,000 for couples). Be aware there are select counties where assisted living is covered by the waiver. Contact resources in your community to see if you are eligible. If you are not in one of these counties you will either have to move or you will not receive benefits of the waiver.
How to pay for Assisted Living in California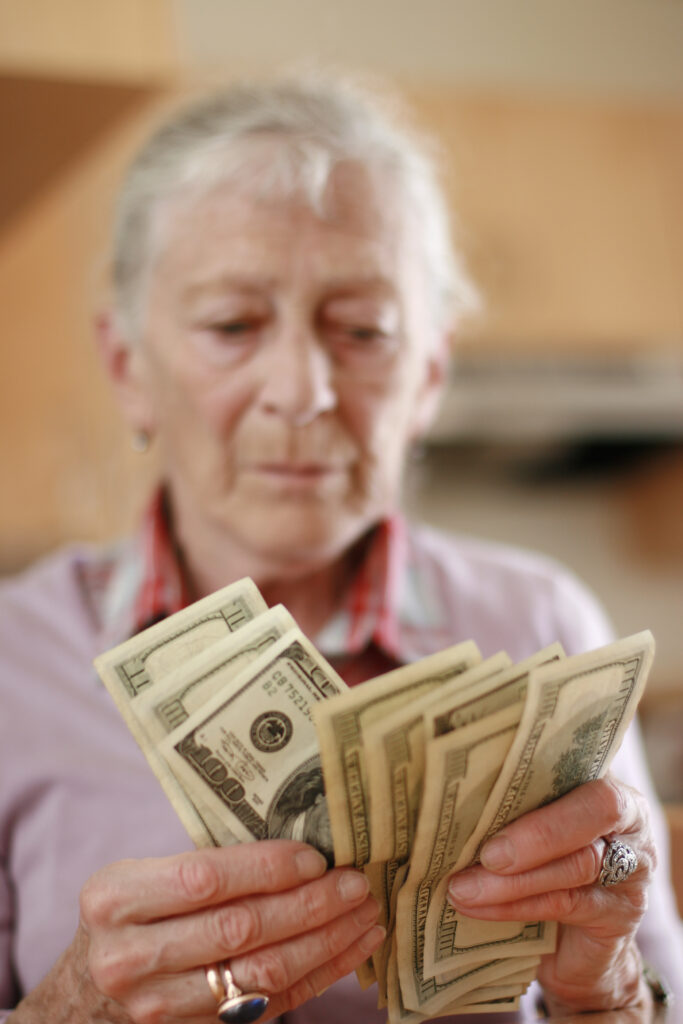 It is important to take your time when exploring payment and coverage options.
Medicare – NO:
Medicare does NOT pay for Assisted Living.
People 65 years and older and individuals with end stage renal disease are eligible for Medicare benefits, no matter their income.
Coverage is meant for people in need of short-term care.
Private pay – YES:
Many families pay for assisted living with private funds.
Private pay can be a combination of retirement funds, personal savings, and pension payments.
Family members may contribute funds to pay for assisted living or other senior housing and care.
Medicaid – MAYBE:
Medicaid provides health coverage to millions of Americans. Eligible participants include: low-income adults, elderly adults and people with disabilities.
Medicaid is administered by state, according to federal requirements. The program is funded jointly by each state and the federal government.
Every state has their own individual Medicaid assistance program.
National guidelines are in place do decipher how states must spend Medicaid money, but with allowances toward the guidelines.
The state determines what levels of care will be covered by Medicaid, who is eligible, and how much the state will reimburse the care community.
If you are unsure whether you qualify for Medicaid, you should apply. You may be eligible depending on your household income, family size, age, disability and other factors.
Long-term Care Insurance – MAYBE:
Long term care insurance is a great way to pay for assisted living, and planning ahead is important when considering how to pay for senior housing and care. Nearly 75% of people over the age of 65 will require long-term care and services at some point. Buying into long-term care insurance when a person is in their 50s and 60s is the most common time to do so.
Long-term care insurance helps cover the costs of chronic medical conditions.
Individuals and couples with the ability to pay into long-term care insurance have the advantage of a head start in allocating funds for senior care.
Veteran Aid and Assistance – MAYBE:
This benefit is available to some military veterans and surviving spouses who live in an assisted living community and those who have in-home care.
There are specific guidelines, but a veteran may qualify for as much as $2,050 each month.
A veteran with a sick spouse may be eligible for $1,600 per month.
If a veteran has passed, their surviving spouse can qualify for $1,300 per month.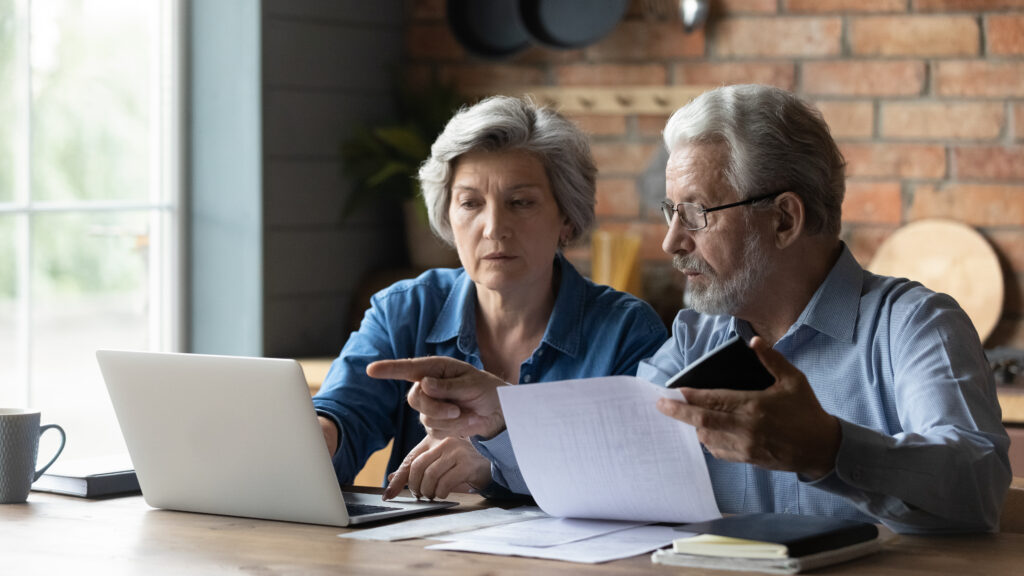 Questions to Ask
Finding an assisted living community, can be overwhelming. Here are some tips on things to be observant of:
Resources and Links- California
Area Agencies on Aging The California Department of Aging (CDA) administers programs that serve older adults, adults with disabilities, family caregivers, and residents in long-term care facilities throughout the State. These services are provided locally by contracted agencies. This webpage is intended for those who provide, or seek to provide a variety of aging services.
The Home Care Services Bureau is responsible for licensing Home Care Organizations including processing applications, receiving and responding to complaints and conducting unannounced visits to ensure compliance.
California Department of Aging Under the umbrella of the California Health and Human Services Agency, the California Department of Aging (CDA) administers programs that serve older adults, adults with disabilities, family caregivers, and residents in long-term care facilities throughout the State. These programs are funded through the federal Older Americans Act, the Older Californians Act, and through the Medi-Cal program.
California Rural Indian Health Board The Pit River Tribe of California's Rancherias in the operating area are as follows: * Montgomery Creek Rancheria * Roaring Creek Rancheria * Burney * Lookout Rancheria * XL Ranch Rancheria * Likely Rancheria * Big Bend Rancheria The main site, Burney Indian Health Clinic, in Burney, CA offers full time health care in many fields. As a service to the community the Shasta County W.I.C. Program is also located at the site in Burney. A satellite office, the XL Ranch Reservation Clinic, is located in Alturas, CA (Modoc County) providing referral and outreach services. The principal referral facility is Mercy Medical Center Hospital in Redding, CA which approximately miles from the main clinic site. This facility offers general medicine with 169 medical/surgical, 14 ICU, 14 CCU, 19 Pedriatrics, 29 Perinatal, 5 Acute/Respiratory and 6 ICCN beds
Eldercare Locator This is a great resource to search for specific care in specific counties and cities. This database is a nationwide resource that connects older Americans and their caregivers with trustworthy local support resources. Connect with services such as meals, home care or transportation, or a caregiver education or respite from caregiving responsibilities. The Eldercare Locator is a public service of the Administration on Aging (AoA), an agency of the U.S. Administration for Community Living.
Medicare provides a search feature to find & compare providers near you, most senior housing and care providers are included on CareAvailability.com. Find & compare plans in your area. Determine if you qualify for premium savings
Medicaid offers information on how to apply for Medicaid, eligibility criteria, links to local state offices, and additional resources.
The Alzheimer's Association is the leading voluntary health organization in Alzheimer's care, support and research. Whether you are living with Alzheimer's or caring for someone with the disease, information and resources are available.
Search Other Areas Assisted Living
Not finding what you're looking for? Take a look below.
Search Other Care and Housing Options