Texas Assisted Living: How to pay, Licensing and Questions to ask…
Texas is a popular destination for retirees and seniors. The year-round warm climate and hot summers; all the history and entertainment and sightseeing attractions. Texas is home to nearly 30 million citizens, of which 3.5 million are 65 years or older. The number of seniors living in Texas is growing every year. With more and more seniors residing in the Lone Star state, housing and care options are readily available, and it is likely that aging adults may require care at some point. Commonly, when people think of senior care they immediately think of nursing homes. But there are several other senior care and housing options aside from a nursing home. When the time comes to move into a new housing situation, assisted living communities offer your loved one the benefit of security and peace of mind. Assisted living is a specific level of care in a community setting.
There are several cities of note in Texas where people can find excellent assisted living accommodations: Houston, Dallas, Austin, San Antonio, among many others.
Assisted living communities in Texas
Most Assisted Living Communities will provide a bedroom, bathroom, meals, and assistance with care. Additionally, the size and amenities of each community can vary greatly and affect cost. Residents may experience increased socialization, classes for health and fitness, and quality nutrition plans.
Aside from assisted living, there are a variety of senior living and housing and care options which suit the requirements and desires of seniors.
Common terms that differentiate levels and types of senior living:
Continuing Care Retirement Communities (CCRCs)- typically include independent living, assisted living, residential care and skilled nursing services all on one campus.

Independent Living Communities – provide residents a setting without the burden of home ownership. Residents commonly live in fully equipped private apartments or cottages from a studio to large two-bedroom units.

Care Home or Adult Family Care Home- are private residences in a home-like setting that provide care services to a smaller more limited number of residents (typically 5-12 residents, depending on each state's regulations).

Assisted Living- provides housing and supportive care in a community setting, but the residents do not require 24-hour nursing care.

Memory Care- a care setting for residents with memory loss or confusion. The community typically has a "secured" entry for residents that may wander. This care can be provided in different care settings depending on the state licensing requirements.

Skilled Nursing is state licensed to provide a safe, therapeutic environment for people who require rehabilitative care 24 hours a day.
Texas assisted living laws and regulations
Licensing
All assisted living facilities in Texas must be licensed with the HHSC (Health and Human Services Commission).
Service plans
Service providers must meet with new residents (within 14 days of admission) to create a service plan. This is so administrators may determine the needs and desires of residents to ensure the facility (community) can accommodate the resident. During this meeting, administrators will disclose all information regarding regulations and practices concerning ADLs, as well as all resident's rights and the rules of the community.
Admissions
No assisted living facility may not accommodate any individual who's needs exceed the capabilities of the staff. No permanently bedridden people may be admitted into an assisted living community.
Housing
No more than four residents to a single assisted living unit. n more than half of all units may be occupied by more than two residents. A single room must have minimum of 80 square feet of usable space; a multiple occupancy room must have 60 square feet of usable space per resident. All bedrooms must have a gender specific bathroom, which may private or communal.
Staffing
Each community or facility must have a manager on staff to direct all operations. Texas does not have a ratio of staff to, residents, though there must be sufficient staff to cover all facilities processes.
In Texas, administrators and staff must undergo "rigorous'" training and often must earn further licensure.
Before anyone is employed, they must undergo a multifaceted background check.
Grievances
Any complaints may be brought directly to facility administration. They may also contact the office of the Ombudsman. If you would like to look into past complaints of any assisted living facility in Texas, use the Texas LTC provider search
What services are provided in assisted living in Texas?
Assisted living facilities in Texas are permitted to help with all ADLs (activities of daly living) and medication assistance to residents.
Dressing
Bathing
Medication assistance and reminders
Eating
Toileting and incontinence management
Transferring
Other possible services and Amenities in Assisted Living
Life enrichment: Activities should be provided for the enrichment of residents. Typically, these include light exercise, social opportunities, or spiritual programming.
Additional activities and amenities may include:
Clubs
Game nights
Classes
Parties and other social events
Planned outings
Transportation: Options vary from community to community, state to state, city to city and so on.
Housekeeping: Typically, assisted living communities provide housekeeping and linen services. Duties may be performed on a daily, weekly or monthly basis.
How much is assisted living in Texas?
The average cost of assisted living in Texas is $4,000 per month. This is less expensive than the national average.
National average for assisted living per month: $4,500
Texas: $4,000
New Mexico: $4,450
Oklahoma: $3,900
Arkansas: $3,800
Louisiana: $3,780
The cost of assisted living varies within the state of Texas. Some cities are well below the national average; some cities have higher costs.
Texas state average for assisted living per month: $4,000
Austin: $5,400
Dallas: $4,150
Houston: $4,300
Texarkana: $2,800
Waco: $2,900
Financial assistance for assisted living in Texas
The Community First Choice Program (CFC)
This Medicaid sponsored waiver offers those who are eligible Medicaid reimbursement for low-income earners on some activities of daily living, and some basic house chores.
PACE (Program for All-inclusive Care for the Elderly)
This program only serves certain cities in Texas (El Paso, Amarillo and Lubbock). This is the Texas branch of the PACE program. The PACE program reimburses for a broad array of services that may be provided by assisted living.
STAR+PLUS
This program is set up to provide reimbursement for people who are seeking assisted living. This waiver is intended to help seniors who are considered nursing home eligible to continue receiving their Medicaid benefits without being institutionalized.
How to pay for assisted living in Texas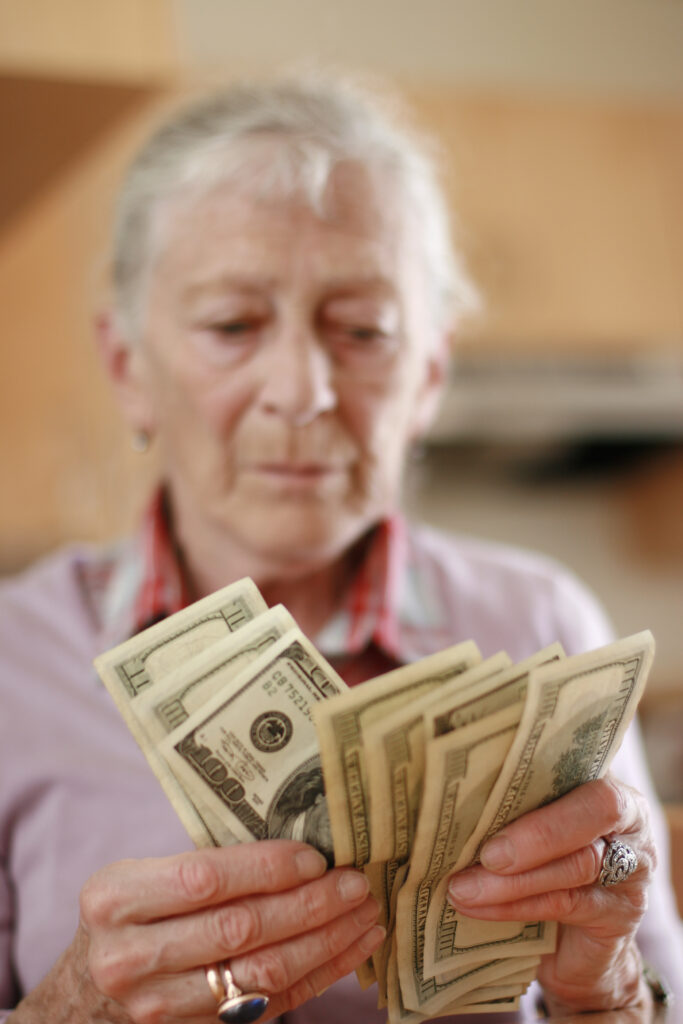 You want to consider your payment options for assisted living, memory care, and care homes. For these services, Medicare is NOT an option for payment.
The most common payment for these services would be out of pocket Private Pay and assessing a combination of retirement funds, personal savings, and pension payments.
Medicaid can also be an option, be sure to see if you or a loved one qualifies.
Long-Term Care insurance is also a possible option in cases of chronic conditions, be sure to see if you or a loved one qualifies.
For our Veterans and spouses of veterans, be sure to assess Veteran Aid and your eligibility for these benefits.
Medicare – NO:
Medicare does NOT pay for Assisted Living.
People 65 years and older and individuals with end stage renal disease are eligible for Medicare benefits, no matter their income.
Coverage is meant for people in need of short-term care.
Private pay – YES:
Many families pay for assisted living with private funds.
Private pay can be a combination of retirement funds, personal savings, and pension payments.
Family members may contribute funds to pay for assisted living or other senior housing and care.
Medicaid – MAYBE:
Medicaid provides health coverage to millions of Americans. Eligible participants include: low-income adults, elderly adults and people with disabilities.
Medicaid is administered by state, according to federal requirements. The program is funded jointly by each state and the federal government.
Every state has their own individual Medicaid assistance program.
National guidelines are in place do decipher how states must spend Medicaid money, but with allowances toward the guidelines.
The state determines what levels of care will be covered by Medicaid, who is eligible, and how much the state will reimburse the care community.
If you are unsure whether you qualify for Medicaid, you should apply. You may be eligible depending on your household income, family size, age, disability and other factors.
Long-term Care Insurance – MAYBE:
Long term care insurance is a great way to pay for assisted living, and planning ahead is important when considering how to pay for senior housing and care. Nearly 75% of people over the age of 65 will require long-term care and services at some point. Buying into long-term care insurance when a person is in their 50s and 60s is the most common time to do so.
Long-term care insurance helps cover the costs of chronic medical conditions.
Individuals and couples with the ability to pay into long-term care insurance have the advantage of a head start in allocating funds for senior care.
Veteran Aid and Assistance – MAYBE:
This benefit is available to some military veterans and surviving spouses who live in an assisted living community and those who have in-home care.
There are specific guidelines, but a veteran may qualify for as much as $2,050 each month.
A veteran with a sick spouse may be eligible for $1,600 per month.
If a veteran has passed, their surviving spouse can qualify for $1,300 per month.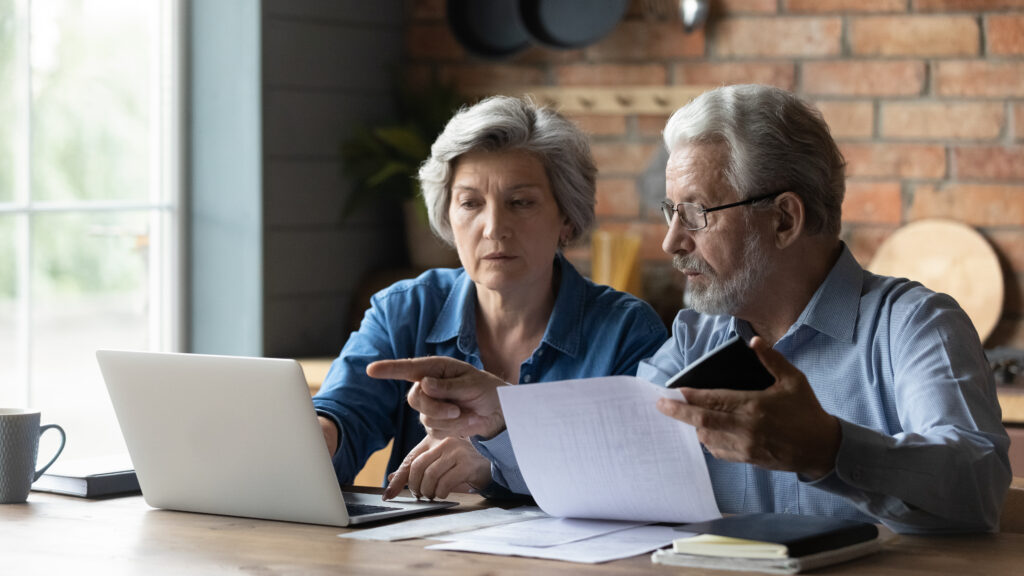 Questions to Ask
Finding an assisted living community, can be overwhelming. Here are some tips on things to be observant of:
Search Other Areas Assisted Living
Not finding what you're looking for? Take a look below.
Search Other Care and Housing Options