Arizona Assisted Living: How to pay, Licensing and Questions to ask…
Arizona offers some of the most picturesque landscapes in all of the country. Known as the Grand Canyon State, Arizona has so much more to offer; snow peaked mountains, towering cacti and exotic water features. The weather is sunshine year-round giving residents the opportunity for outdoor activities anytime they choose – hiking or a drive through the desert in hopes of spotting an alien ship hovering on the horizon. The beautiful weather in combination with the reasonable cost of living and the growing economy makes Arizona an ideal place for retirees and all seniors alike. 18% of the state's population are senior citizens sixty-five years and older. When the time comes to move into a new housing situation, Assisted living communities offer your loved one the benefit of security and peace of mind. These communities are a specific level of care in a community setting.
There are several cities of note in Arizona, and each is home to excellent Assisted Living options: Phoenix, Flagstaff, Tempe, Tucson, Mesa, Chandler, Gilbert, Glendale, Peoria, Lake Havasu, Prescott, Yuma.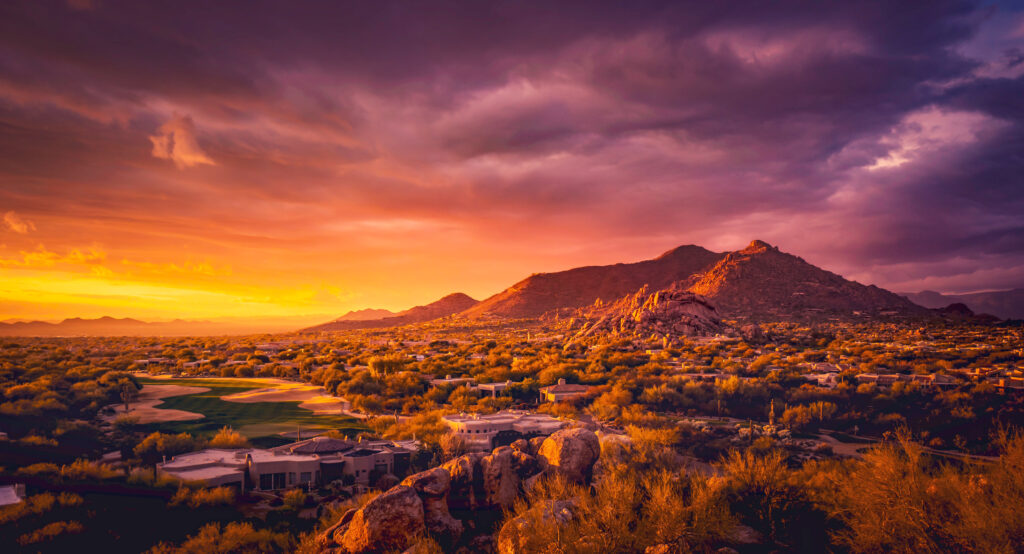 Assisted Living in Arizona
Most Assisted Living Communities will provide a bedroom, restroom, meals, and assistance with care. Additionally, the size and amenities of each community can vary greatly and affect cost. Residents may experience increased socialization, classes for health and fitness, and quality nutrition plans. Not to mention under Arizona law, Social Security income is not taxed which allows seniors for some wiggle room with their money.
Aside from assisted living, there are a variety of senior living and housing and care options which suit the requirements and desires of seniors.
Senior Living, What are the common terms used?
Continuing Care Retirement Communities (CCRCs) are communities that include a continuum of care from independent living, assisted living, and skilled nursing services all on one campus. This allows individuals to live within the same community as their needs progress through the spectrum of care. They typically offer the full selection of amenities associated with retirement and senior living. An endowment fee in addition to a monthly maintenance fee can be expected.
Independent Living Communities provide residents an independent living setting without the burden of home ownership. Typically, residency is established on a monthly rental basis. Residents live in fully equipped private apartments or cottages from studios to large two-bedroom units that may be rental-assisted or market-rate depending on the community. Amenities and hospitality services such as housekeeping, linen service, transportation and social and recreational activities may be included, provided for an additional charge, or may not be available at all. Independent Living communities do not provide assistance with activities of daily living or personal care.
Assisted Living Communities are State-regulated rental properties where 10 or more residents may reside (however this # may vary a bit between states). Care assistance is available, including: medication management, bathing, dressing, toileting and eating. Apartments must be fully self contained private living units with a lockable door, private bathroom, and kitchenette facilities. The fee schedule is regular monthly rent along with additional fees for specific services and amenities. Assisted living communities are best suited for individuals who want to remain as independent as possible and who are able to direct their own care.
Memory Care or Dementia Communities offer or provide care for residents with Alzheimer's disease or other dementia in a home like environment. These senior living communities, must receive an endorsement and is governed by additional regulations that are specifically intended to support individuals with dementia, including: a secure building that alerts staff if a resident has exited, a secure outdoor area that provides outdoor freedom safely, interior finishes that are non-glare and well lit, and visual contrasts between floors, walls and doorways. Alzheimer's units must also have programs, which include: gross motor, self care, social, craft, sensory enhancement and outdoor activities.
Adult Care Home or Family Care Home are private residences that provides a home-like setting, and serves 5 or less residents. The caregiver may perform several functions, such as personal care, housekeeping and activities and group meals. There are three levels of Adult Foster Care Home licenses. The classification system is based on level of care the Adult Foster Home may provide to residents who live in the home as well as the experience and training of the providers and their ability to assist residents with: personal hygiene, mobility, eating, dressing, toileting, and behavior management. Residents may require very light assistance or may be dependent with several care needs; it is best to ask individual locations for their specific policies and license.
Skilled Nursing Facility (SNF) – these are sometimes referred to as a Nursing Home is a State-licensed facility that provides a safe, therapeutic environment for individuals who require rehabilitative care. Skilled Nursing Facilities offer 24 hour skilled nursing care and medical services by licensed nurses and support professionals. This is the highest level of care that can be provided that is not a hospitalization. Additionally, nursing facilities offer residents planned social, recreational and spiritual activities. (The term Nursing Home is considered a bit outdated.) This is a higher level of care for senior living, compared to that of assisted living or independent living.
Rehabilitation & Therapy is treatment for an injury, illness, or pain with the goal of restoring function, including nursing and therapy services. Rehab is ordered by a physician and services are provided by nurses and physical, occupational, and speech therapists. Examples include working with a physical therapist to help you walk and with an occupational therapist to help you get dressed.
Intermediate Care Facilities (ICF) are nursing facilities that are most appropriate for people who need 24 hour medical oversight in a structured setting. Most residents must share their room, but residents are allowed to bring personal items to encourage a more home-like atmosphere.
More about Assisted Living
These communities may go by several names. The most common universal term is assisted living. Some other common terms include: care home, residential care, convalescent home, rest home, or retirement home. The lay person sometimes groups all senior housing into the term of "nursing home."
Assisted living communities are NOT nursing homes.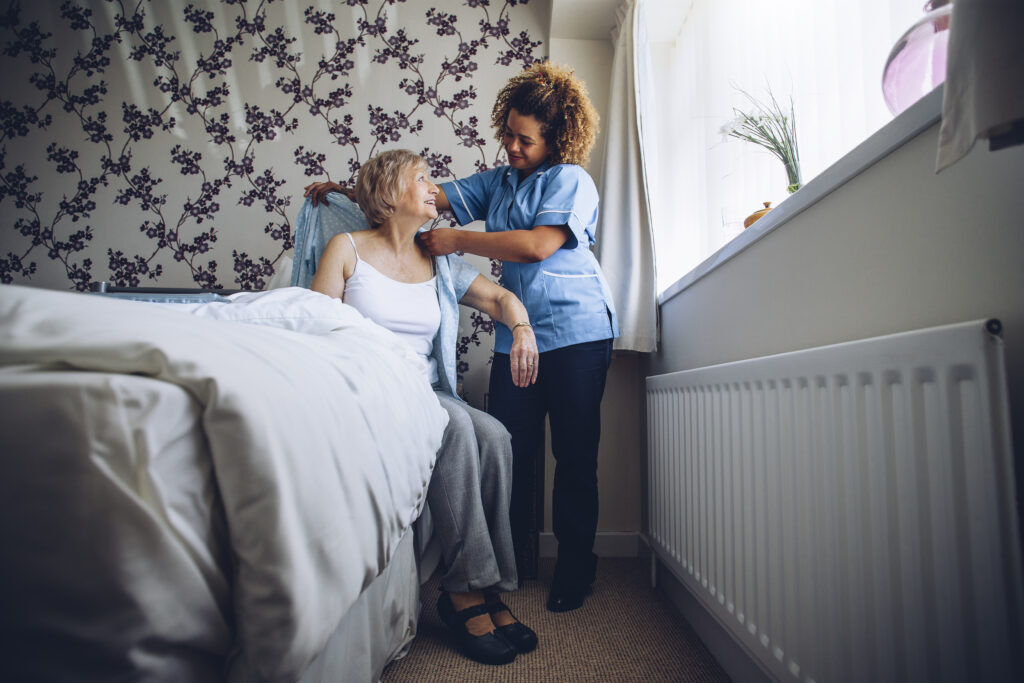 What are Service Plans in Arizona?
All potential residents will interview with community leadership. This is crucial to understand the resident's expectations and needs, as well as the assisted living community's ability to meet and accommodate those requirements. All service plans will outline the agreement between community and resident rights, responsibilities as well as costs.
Service plans must:
Include a description of the individual's mental and physical condition, and all cognitive and behavioral impairments.
Outline the services provided and a scheduled understanding of their frequency.
Understanding of the scope and level of services or care a resident will receive.
What Services are typically provided?
Residents may move into these communities to receive assistance with activities of daily living (ADLs):
Dressing
Bathing
Medication assistance and reminders
Eating
Toileting and incontinence management
Transferring
Most Assisted living communities provide meals, light housekeeping, and activities program. Additionally, some may also offer support such as scheduled transportation and linen service.
Other possible services and Amenities in Assisted Living
Life enrichment: Activities should be provided for the enrichment of residents. Typically, these include light exercise, social opportunities, or spiritual programming.
Additional activities and amenities may include:
Clubs
Game nights
Classes
Parties and other social events
Planned outings
Transportation: Options vary from community to community, state to state, city to city and so on.
Housekeeping: Typically, assisted living communities provide housekeeping and linen services. Duties may be performed on a daily, weekly or monthly basis.
Arizona Assisted Living Laws and Regulations
The Arizona Department of Health Services DHS Department of Licensing Services is in charge of regulating all assisted living communities and facilities throughout the state. Assisted Living Communities in Arizona cannot accommodate residents whose medical requirements surpass the available scope of care.
Housing
Assisted Living in Arizona offers private apartment living and private bedrooms in a shared buildings with a facility. All residents must have 80ft of space, not including closets and bathrooms. More than two people living within the same residency is not often permitted. Each residency must have key-entry, a fully functioning kitchen, a thermostat (controlled by resident) and a bathroom.
Staff
Note: In Arizona, assisted living have no staff-to-resident ratio requirements. However, there must be enough to meet the facility's licensing requirements. A staff member must be available on the premises 24/7, and able to perform any necessary services. A registered nurse (RN) is on the staff to coordinate care and assist residents. Additionally, and administrator or their proxy must always be on site. Administrators oversee and are responsible for designating a manager to oversee the day to day of the community/facility. All staff must undergo training particular to the services they provide.
Expected Monthly Cost of Assisted Living in Arizona
The average monthly cost in Arizona for assisted living is approximately $3,750 which is less expensive than the national average of $4,000. Costs will vary because of the level of care a resident requires, and additional amenities, as well as the city in which you find a community or facility.
National average: $4,000
Arizona average: $3,750
Flagstaff: $5,200
Phoenix: $3,850
Tucson: $4,040
Prescott: $3,775
Paying for assisted living in Arizona
Medicaid In Arizona, also called (Arizona Healthcare Cost Containment Center System). The AHCCCS will cover long-term care services for individuals who are eligible. Residents of assisted living who qualify may be reimbursed for personal care services and activities of daily living.
If residents need help with more complicated impairments, the program may reimburse directed care services like RNs and nurses's assistants.
Medicaid (AHCCCS) questions in Arizona – who is eligible?
Arizona residents.
Individuals 65 years or older.
A social security number is required.
Must have an income below $2,250.
Must apply for all other cash benefit sources for which they are eligible.
How to apply for Medicaid in Arizona
Find a reliable case manager at the Arizona Long-Term Care Services Office. Or you can contact your local agency. They may be able to help you create a clear and concise picture of retirement plans.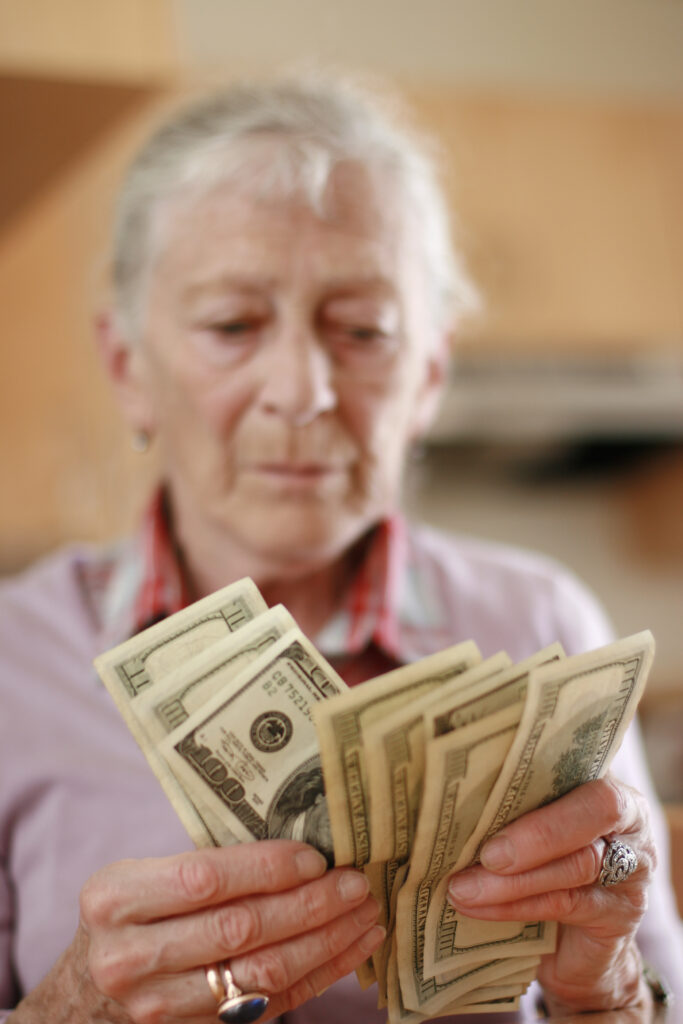 You want to consider your payment options for assisted living, memory care, and care homes. For these services, Medicare is NOT an option for payment.
The most common payment for these services would be out of pocket Private Pay and assessing a combination of retirement funds, personal savings, and pension payments.
Medicaid can also be an option, be sure to see if you or a loved one qualifies.
Long-Term Care insurance is also a possible option in cases of chronic conditions, be sure to see if you or a loved one qualifies.
For our Veterans and spouses of veterans, be sure to assess Veteran Aid and your eligibility for these benefits.
Medicare – NO:
Medicare does NOT pay for Assisted Living.
People 65 years and older and individuals with end stage renal disease are eligible for Medicare benefits, no matter their income.
Coverage is meant for people in need of short-term care.
Private pay – YES:
Many families pay for assisted living with private funds.
Private pay can be a combination of retirement funds, personal savings, and pension payments.
Family members may contribute funds to pay for assisted living or other senior housing and care.
Medicaid – MAYBE:
Medicaid provides health coverage to millions of Americans. Eligible participants include: low-income adults, elderly adults and people with disabilities.
Medicaid is administered by state, according to federal requirements. The program is funded jointly by each state and the federal government.
Every state has their own individual Medicaid assistance program.
National guidelines are in place do decipher how states must spend Medicaid money, but with allowances toward the guidelines.
The state determines what levels of care will be covered by Medicaid, who is eligible, and how much the state will reimburse the care community.
If you are unsure whether you qualify for Medicaid, you should apply. You may be eligible depending on your household income, family size, age, disability and other factors.
Long-term Care Insurance – MAYBE:
Long term care insurance is a great way to pay for assisted living, and planning ahead is important when considering how to pay for senior housing and care. Nearly 75% of people over the age of 65 will require long-term care and services at some point. Buying into long-term care insurance when a person is in their 50s and 60s is the most common time to do so.
Long-term care insurance helps cover the costs of chronic medical conditions.
Individuals and couples with the ability to pay into long-term care insurance have the advantage of a head start in allocating funds for senior care.
Veteran Aid and Assistance – MAYBE:
This benefit is available to some military veterans and surviving spouses who live in an assisted living community and those who have in-home care.
There are specific guidelines, but a veteran may qualify for as much as $2,050 each month.
A veteran with a sick spouse may be eligible for $1,600 per month.
If a veteran has passed, their surviving spouse can qualify for $1,300 per month.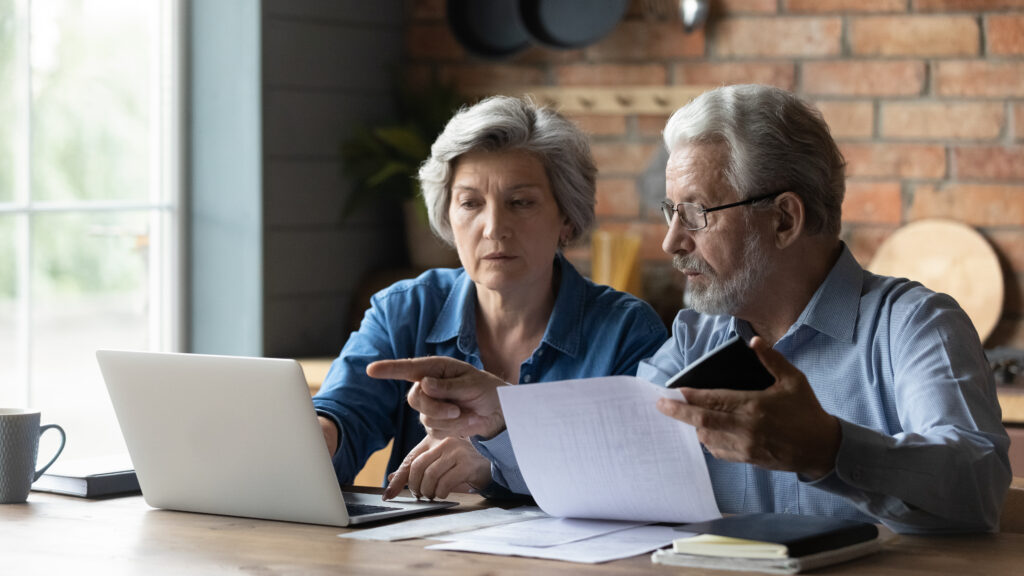 Assisted Living: Questions and inquiries when visiting communities and facilities
Do the admission criteria match my needs?
Have I reviewed the terms of the financial/provider agreement?
Is the unused portion of the rent refunded upon transfer/discharge?
Do I have a choice in the selection of medical/health care providers if additional services are needed?
Are the specific services offered clearly identified in the agreement?
Have I reviewed the house rules?
Have I reviewed all of the reasons for which I may be transferred of discharged?
Is the bedroom private or shared?
Is the bathroom private or shared?
Are the shared areas clean?
Is there space for personal belongings?
Does the floor plan allow for easy mobility for me?
Are there private areas other than the bedroom for visits?
Is bathroom safety equipment installed or available if needed? (grab bars, raised toilet seat)
Is there a call system?
Are walkers/wheelchairs permitted?
Are hallways and doorways wide enough for wheelchairs?
Am I involved in the care planning process?
Is my family/responsible party involved?
Is my physician or other health provider involved?
Are the care plans updated to reflect changes in care needs?
Resources and Links – Arizona
Area Agency on Aging Region One– Serves adults 60 and older, family caregivers of older adults, adults with disabilities and long-term care needs, adults diagnosed with HIV/AIDS, and victims of late-life domestic violence, elder abuse, and sexual assault.
Inter Tribal Council of Arizona, Inc., Area Agency on Aging – American Indian elders and those that are Title III, VI and VII eligible in Tribal Communities in Arizona. We work with 21 tribes in Arizona.
Adult Protective Services – Arizona Adult Protective Services (APS) is a program within the Division of Aging and Adult Services (DAAS) responsible for investigating allegations of abuse, exploitation and neglect of vulnerable adults.
State Health Insurance Assistance Program (SHIP)– SHIP provides health and long-term care insurance information to Medicare eligible Arizonans, their families and caregivers. The purpose of this program is to ensure Arizonans receive the benefits to which they are entitled.
Office of Arizona State Long-Term Care Ombudsman Program – The LTCOP will make every reasonable effort to assist, advocate, and intervene on behalf of the resident. When investigating complaints, the program will respect the resident, maintain their confidentiality, and will focus complaint resolution on the resident's wishes
Eldercare Locator This is a great resource to search for specific care in specific counties and cities. This database is a nationwide resource that connects older Americans and their caregivers with trustworthy local support resources. Connect with services such as meals, home care or transportation, or a caregiver education or respite from caregiving responsibilities. The Eldercare Locator is a public service of the Administration on Aging (AoA), an agency of the U.S. Administration for Community Living.
Medicare provides a search feature to find & compare providers near you, most senior housing and care providers are included on CareAvailability.com. Find & compare plans in your area. Determine if you qualify for premium savings
Medicaid offers information on how to apply for Medicaid, eligibility criteria, links to local state offices, and additional resources
The Alzheimer's Association is the leading voluntary health organization in Alzheimer's care, support, and research. Whether you are living with Alzheimer's or caring for someone with the disease, information and resources are available.
Questions to Ask
Finding an assisted living community, can be overwhelming. Here are some tips on things to be observant of:
Search Other Areas Assisted Living
Not finding what you're looking for? Take a look below.
Search Other Care and Housing Options