Tacoma, Washington Memory Care: Search Near You, How To Pay, Licensing, Local Resources, and Questions To Ask
Tacoma, home of the University of Washington, is a vibrant and active city that attracts art and outdoor enthusiasts. Tacoma is a great place to start your search for independent living. Facilities in this area could accept State Medicaid, private payers and long-term care insurance. 
CareAvailability.com has been used by families and care professionals in the Tacoma area to find real-time memory care openings and provide a comprehensive list of options for care.
We do all the work for you when it comes to finding the best memory care in and around Tacoma. We do extensive research on the facilities and provide you with the most current information and care availability.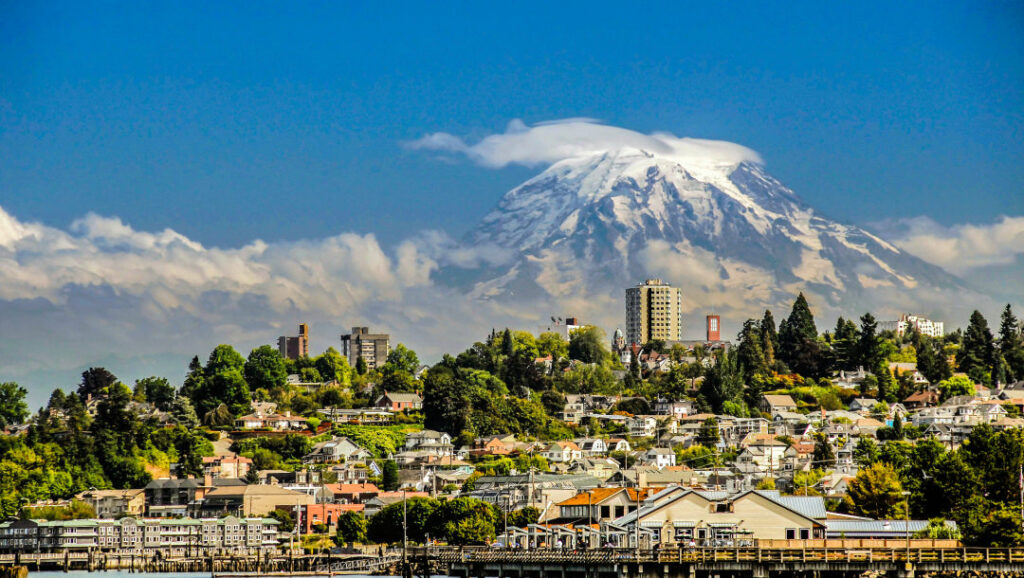 About Memory Care In Tacoma, WA
Caring for someone with Alzheimer's disease or dementia is a difficult task at home, and it may be time to consider professional memory care. Memory care is one of the specialized types of residential care available in Washington. Memory care facilities provide safe and effective care for individuals diagnosed with a form of dementia or severe cognitive impairment that warrants a locked-down community and specially trained staff.
Considerations when looking for care in Spokane, Washington
Tacoma, located in the heart of Pierce County Washington, is a beautiful city at the edge of Puget Sound just south of Seattle. Tacoma has a population of about 225,000 residents with a senior population of about 8.5% total. This makes Tacoma a great place for aging folks to relax and enjoy the beautiful views and with a great selection of companies offering senior care.
Cities near Tacoma, Washington with Memory Care
University Place, WA.
Lakewood, WA.
Parkland, WA.
Edgewood, WA.
Federal Way, WA.
Puyallup, WA.
Sumner, WA.
Spanaway, WA.
How To Pay for Memory Care
Memory Care in Tacoma can be a surprise expense to a family, especially if the disease comes on suddenly, and having a savings large enough to cover it all isn't always possible. The average cost of nursing home care in Washington is $270 per night and can vary depending on the location in the state.
Health Insurance, such as Medicare, will often not cover the expense related to a long-term stay at a residential memory care facility. However, insurance may cover temporary care provided by a skilled nursing home after an individual with dementia is hospitalized.
It's important to note that if your loved-one or yourself is in need of long-term care at a memory facility, it will not be covered by standard health insurance. A person can find coverage for long-term care by having a long-term care insurance policy (linked to future article: What is long-term care insurance?).
Other means for paying for memory care include:
Long-term care insurance plans
Veteran's Aid & Attendance benefits
Private funds
Whole life insurance plans
Reverse mortgages
How much does Memory Care in Tacoma, WA cost?
The average cost associate with care and room & board at an memory care community in Tacoma, WA is $5700 / month.
Why is Memory Care in Tacoma, WA so expensive?
The costs associated with memory care can induce panic with the sticker shock effect, but it's often not discussed as to why it costs $5000+ dollars per month.
The truth is that care, no matter the setting, but especially in nursing homes, requires robust staffing 24/7. The costs of hiring and keeping exceptional caregivers and medically trained staff such as nurses, is very costly. Add in the price of running a medical facility all day and night, pricey medical supplies and needed administrative staff, and you've got quite the overhead.
Although the cost can seem overwhelming, it's smart to look into financial planning for end stage retirement and expected care needs.
Local hospital and healthcare providers in Tacoma, WA
MultiCare Tacoma General Hospital.
St. Joseph Medical Center.
St Joseph Medical Center.
St. Francis Hospital.
CHI Franciscan Rehabilitation Hospital.
Resources and Links – Washington
Community Living Connections For people who are looking primary for Information and assistance line for people facing aging and disability issues.
Washington State Long-Term Care Ombudsman Program – Promotes and protects the rights of long-term care residents living in licensed care facilities with the assistance of trained volunteers, the Ombudsman investigates and resolves complaints made by or on behalf of residents, and identifies problems that affect a substantial number of residents.
Adult Protective Services (APS) For those who are looking to contact APS for reports on allegations of abandonment, abuse, financial exploitation, neglect, or self-neglect of vulnerable adults living in the community and in facilities.
Department of Social and Health Services Adult Abuse and Prevention A Department we are tied together by a single mission: to transform lives. Each administration within DSHS has a refined focus on this mission. Individually we have the following missions to transform lives by promoting choice, independence and safety through innovative services.
Office of Insurance Commissioner, Statewide Health Insurance Benefits Advisors (SHIBA)– SHIBA has volunteers who can help you with your health care coverage questions. You get free, unbiased and confidential education and assistance.
Eldercare Locator This is a great resource to search for specific care in specific counties and cities. This database is a nationwide resource that connects older Americans and their caregivers with trustworthy local support resources. Connect with services such as meals, home care or transportation, or a caregiver education or respite from caregiving responsibilities. The Eldercare Locator is a public service of the Administration on Aging (AoA), an agency of the U.S. Administration for Community Living.
Medicare provides a search feature to find & compare providers near you, most senior housing and care providers are included on CareAvailability.com. Find & compare plans in your area. Determine if you qualify for premium savings
Medicaid offers information on how to apply for Medicaid, eligibility criteria, links to local state offices, and additional resources
The Alzheimer's Association is the leading voluntary health organization in Alzheimer's care, support, and research. Whether you are living with Alzheimer's or caring for someone with the disease, information and resources are available.
Questions to Ask
Finding an assisted living community, can be overwhelming. Here are some tips on things to be observant of:
Search other areas for Memory Care
Not finding what you're looking for? Take a look below.
Search Other Care and Housing Options