Utah Memory care: Communities caring for Alzheimer's disease and other types of dementia care
Utah is a great place to live and receive care as a senior because of the low housing costs and low costs of living – not to mention Utah is one of the most beautiful states in the country. Many adults 65 years and older may require care at some point. A growing number of people living in long-term care communities live with cognitive impairment. Nursing homes are not the only option for senior care, like most people think. A nursing home is only one option. Memory care communities provide care for residents with Alzheimer's disease and other forms of dementia in a home like setting, making sure all residents with cognitive impairment are safe and comfortable.
Memory care communities, assisted living facilities, and even nursing homes… The search for the right care for your loved one can be overwhelming. But there are a variety of other specific care and senior housing that are designed for all needs.
Common terms that differentiate levels and types of senior living:
Continuing Care Retirement Communities (CCRCs)- typically include independent living, assisted living, residential care and skilled nursing services all on one campus.

Independent Living Communities – provide residents a setting without the burden of home ownership. Residents commonly live in fully equipped private apartments or cottages from a studio to large two-bedroom units.

Care Home or Adult Family Care Home- are private residences in a home-like setting that provide care services to a smaller more limited number of residents (typically 5-12 residents, depending on each state's regulations).

Assisted Living- provides housing and supportive care in a community setting, but the residents do not require 24-hour nursing care.

Memory Care- a care setting for residents with memory loss or confusion. The community typically has a "secured" entry for residents that may wander. This care can be provided in different care settings depending on the state licensing requirements.

Skilled Nursing is state licensed to provide a safe, therapeutic environment for people who require rehabilitative care 24 hours a day.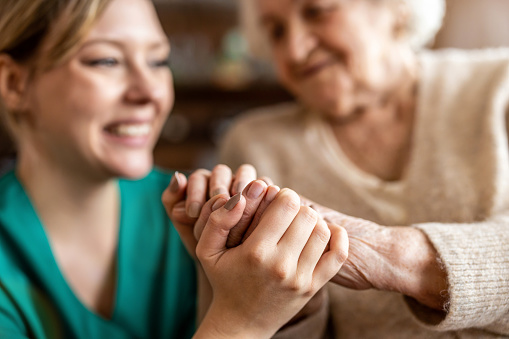 Navigating memory care: care for Alzheimer's disease and other types of dementia in Utah
Memory care in Utah is a specialized type of care for residents who require care for Alzheimer's disease and dementia. It is common for assisted living facilities to have dedicated wings or inner facilities, communities to serve the needs of residents with cognitive impairment. You may come across other common terms to describe senior care and living, which may include memory care: 
Services are coordinated by specially trained staff to perform a range of services designed to support residents 24-hours a day. 
Commonly, a memory care community will have entrances and exits that require a code to get in and out. The communities are secured for the safety of residents. 
Standard procedures meet the needs of health, daily living activities, and the social needs of residents. 
Memory care communities may have organized calendars to keep residents engaged and active. These communities and relationships promote healthy and happy lives.
Services offered in memory care: 
Assistance with activities of daily living. This includes bathing, dressing and toileting.
Round the clock access to trained nurses.
Transportation to doctors' appointments and additional outings.
Interior and exterior maintenance duties.
Meal preparation and serving.
Housekeeping and laundry services.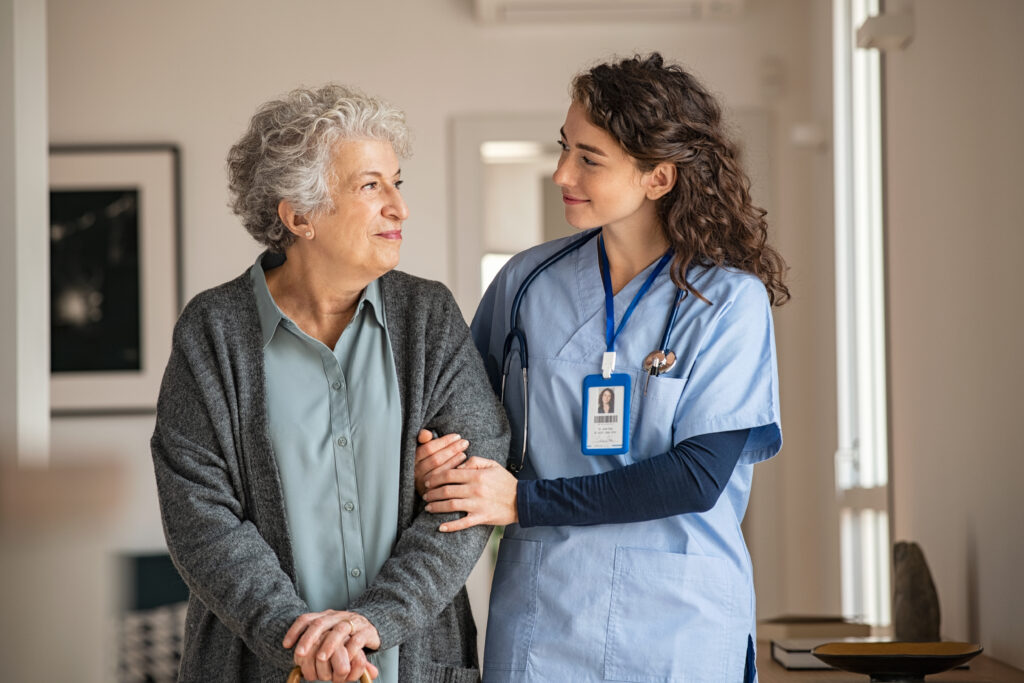 In a memory care community, the focus of activities is to keep residents with cognitive impairment engaged and active as possible. Typically, activities may be like the kind offered in other residential communities. The positive difference is the modification to keep residents with cognitive impairment engaged.
Communities may offer activities and amenities to promote joy in the lives of residents
Arts and crafts 
Music 
Dancing
Secure outdoor open-air courtyards 
Swimming pools 
Lounges for residents 
Game rooms 
Dining rooms 
Fitness centers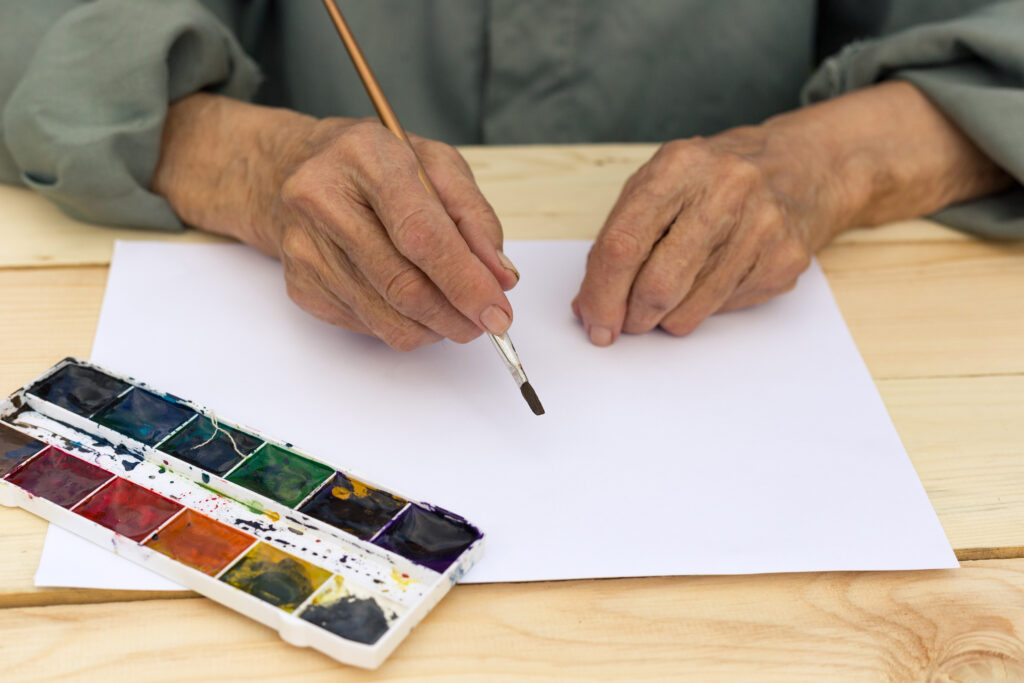 Memory care communities typically offer specific features designed for the safety of residents with dementia
Security cameras, alarms or egress to manage entry and exit points in the community. 
Keypad (or other security measures) locks on doors to prevent residents from wandering. 
Safety protocols in place which may include locked doors. 
Additional training for staff specifically related to Alzheimer's Disease and other related dementias.
Staff training to assist residents with redirection, wandering or some behaviors.
Activities and meal service may be modified for residents with Alzheimer's Disease and other related dementias.
Laws and regulations in Utah
Utah licenses memory care communities under the umbrella of assisted living facilities. There are two licensed classifications,Type 1 and Type 2.
How much does memory care in Utah cost?
Memory care in Utah averages to about $4,380 per month. This is roughly $1,000 less than the national average. Prices will vary depending on your location within the state. Contact facilities in the county or city you are interested in and speak with leadership to learn about specific costs.
The average national cost of assisted living and the cost of memory care communities in the United States:
Assisted living community – $4,100 per month.  
Memory care community – $5,000 per month. 
Statistics show that memory care is usually 20-30% more expensive than assisted living, and typically costs more than other senior care. This is a result of the specially trained staff and the enhanced security measures in place for the safety of residents. The costs may vary dramatically depending on your location and what the community offers. Regionally, costs may be very high or much lower. Knowledge is power. Take advantage of all the available resources as you research Alzheimer's disease and dementia care.
How to pay for memory care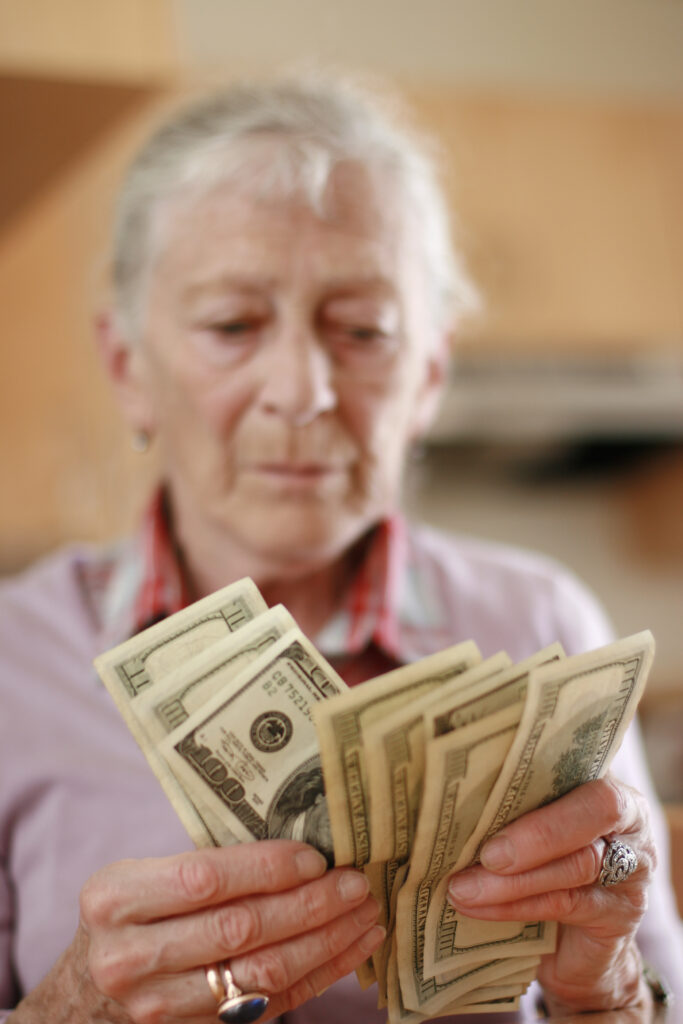 You want to consider your payment options for assisted living, memory care, and care homes. For these services, Medicare is NOT an option for payment.
The most common payment for these services would be out of pocket Private Pay and assessing a combination of retirement funds, personal savings, and pension payments.
Medicaid can also be an option, be sure to see if you or a loved one qualifies.
Long-Term Care insurance is also a possible option in cases of chronic conditions, be sure to see if you or a loved one qualifies.
For our Veterans and spouses of veterans, be sure to assess Veteran Aid and your eligibility for these benefits.
Medicare – NO:
Medicare does NOT pay for Assisted Living.
People 65 years and older and individuals with end stage renal disease are eligible for Medicare benefits, no matter their income.
Coverage is meant for people in need of short-term care.
Private pay – YES:
Many families pay for assisted living with private funds.
Private pay can be a combination of retirement funds, personal savings, and pension payments.
Family members may contribute funds to pay for assisted living or other senior housing and care.
Medicaid – MAYBE:
Medicaid provides health coverage to millions of Americans. Eligible participants include: low-income adults, elderly adults and people with disabilities.
Medicaid is administered by state, according to federal requirements. The program is funded jointly by each state and the federal government.
Every state has their own individual Medicaid assistance program.
National guidelines are in place do decipher how states must spend Medicaid money, but with allowances toward the guidelines.
The state determines what levels of care will be covered by Medicaid, who is eligible, and how much the state will reimburse the care community.
If you are unsure whether you qualify for Medicaid, you should apply. You may be eligible depending on your household income, family size, age, disability and other factors.
Long-term Care Insurance – MAYBE:
Long term care insurance is a great way to pay for assisted living, and planning ahead is important when considering how to pay for senior housing and care. Nearly 75% of people over the age of 65 will require long-term care and services at some point. Buying into long-term care insurance when a person is in their 50s and 60s is the most common time to do so.
Long-term care insurance helps cover the costs of chronic medical conditions.
Individuals and couples with the ability to pay into long-term care insurance have the advantage of a head start in allocating funds for senior care.
Veteran Aid and Assistance – MAYBE:
This benefit is available to some military veterans and surviving spouses who live in an assisted living community and those who have in-home care.
There are specific guidelines, but a veteran may qualify for as much as $2,050 each month.
A veteran with a sick spouse may be eligible for $1,600 per month.
If a veteran has passed, their surviving spouse can qualify for $1,300 per month.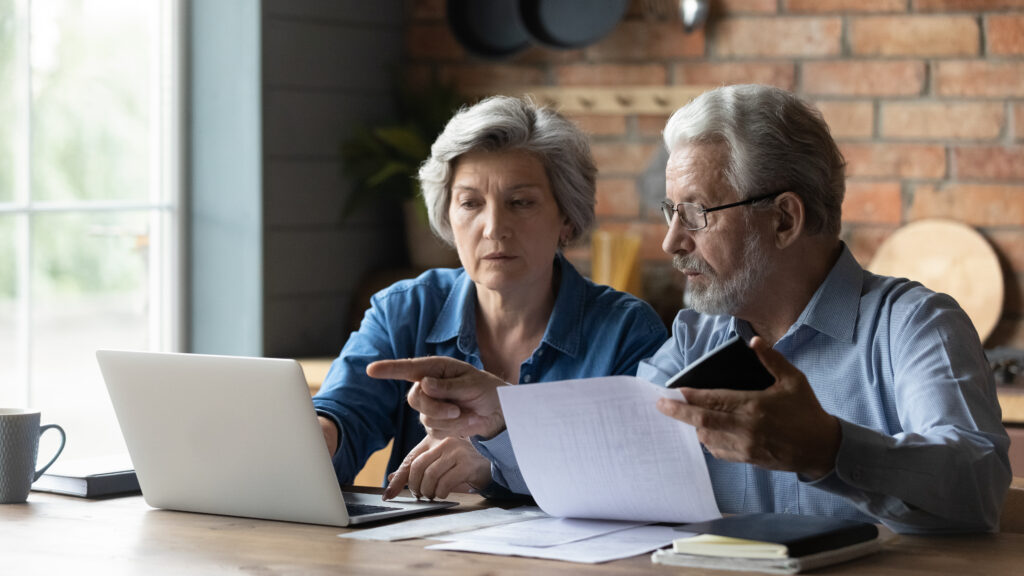 Questions to Ask
Finding an assisted living community, can be overwhelming. Here are some tips on things to be observant of:
Resources and links related to Senior Living and Care
Eldercare Locator is a nationwide service that connects older Americans and their caregivers with trustworthy local support resources. Connect with services such as meals, home care or transportation, or a caregiver education or respite from caregiving responsibilities. The Eldercare Locator is a public service of the Administration on Aging (AoA), an agency of the U.S. Administration for Community Living.
Medicare provides a search feature to find & compare providers near you, most senior housing and care providers are included on CareAvailability.com. Find & compare plans in your area. Determine if you qualify for premium savings
Medicaid offers information on how to apply for Medicaid, eligibility criteria, links to local state offices, and additional resources.
The Alzheimer's Association is the leading voluntary health organization in Alzheimer's care, support and research. Whether you are living with Alzheimer's or caring for someone with the disease, information and resources are available.
Search other areas for memory care
Search other areas for Memory Care
Not finding what you're looking for? Take a look below.
Search Other Care and Housing Options