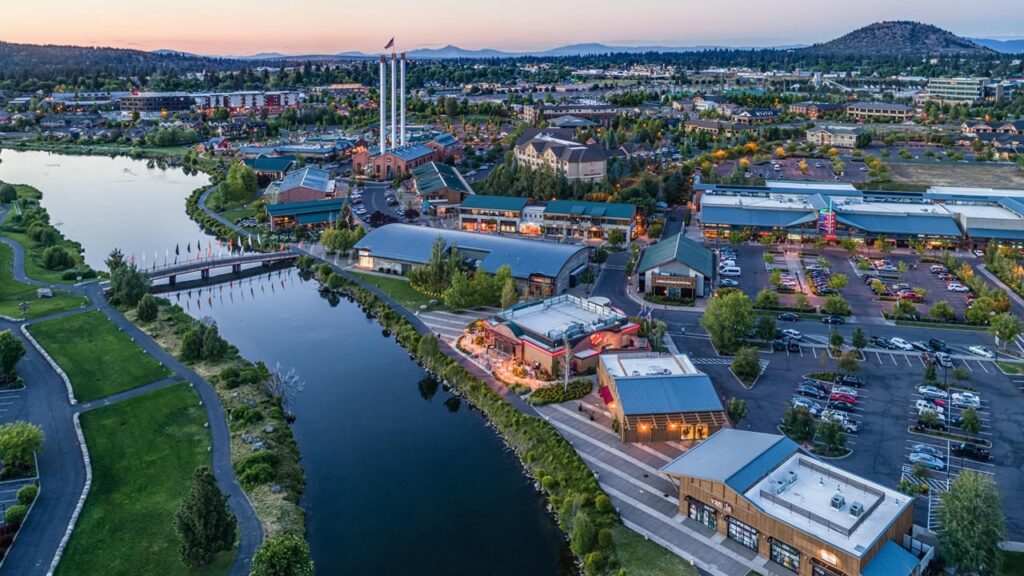 Memory Care Communities Near Bend, Oregon
Bend is a beautiful location for those looking at memory care. Nicely nestled in one of the most popular tourist destinations in Oregon, Bend attracts a lot of outdoor enthusiasts, foodies and retirees.
Facilities in this area could accept State Medicaid, private payers and long-term care insurance. 
CareAvailability.com has been used by families and care professionals in the Bend area to find real-time memory care openings and provide a comprehensive list of options for care.
We do all the work for you when it comes to finding the best memory care in and around Bend. We do extensive research on the facilities and provide you with the most current information and care availability.
About Memory Care In Bend, OR
Caring for someone with Alzheimer's disease or dementia is a difficult task at home, and it may be time to consider professional memory care. Memory care is one of the specialized types of residential care available in Oregon. Memory care facilities provide safe and effective care for individuals diagnosed with a form of dementia or severe cognitive impairment that warrants a locked-down community and specially trained staff. 
Considerations when looking for care in Bend, Oregon
Bend, located in Deschutes County Oregon, has seen explosive growth over the last 15 years with the population tipping over 100,000 in 2020's census. The warm climate and healthy culture have led to a preferred location for senior citizens to retire and so the need for senior care has become more of a factor. 
Bend is also home to many universities and other higher education institutes, including Willamette University and Corban University. 
Cities near Bend, Oregon with Memory Care
Redmond – 17 miles northeast of Bend. Located in Deschutes County.
Sisters – 22.5 miles northwest of Bend. Located in Deschutes County.
Prineville – 36 miles northwest of Bend. …
Madras – 43 miles north of Bend. …
La Pine – 30 miles of Bend. …
SunRiver – 16 miles south of Bend.
How To Pay for Memory Care
Memory Care in Bend can be a surprise expense to a family, especially if the disease comes on suddenly, and having a savings large enough to cover it all isn't always possible.  The average cost of nursing home care in Oregon is $270 per night and can vary depending on the location in the state. 
Health Insurance, such as Medicare, will often not cover the expense related to a long-term stay at a residential memory care facility. However, insurance may cover temporary care provided by a skilled nursing home after an individual with dementia is hospitalized. 
It's important to note that if your loved-one or yourself is in need of long-term care at a memory facility, it will not be covered by standard health insurance. A person can find coverage for long-term care by having a long-term care insurance policy (linked to future article: What is long-term care insurance?). 
Other means for paying for memory care include: 
Long-term care insurance plans

Veteran's Aid & Attendance benefits

Private funds

Whole life insurance plans

Reverse mortgages
How much does Memory Care in Bend, OR cost?
The average cost associate with care and room & board at an memory care community in Bend,, OR is $5000 / month.
Why is Memory Care in Bend, OR so expensive?
The costs associated with memory care can induce panic with the sticker shock effect, but it's often not discussed as to why it costs $5000+ dollars per month.
The truth is that care, no matter the setting, but especially in nursing homes, requires robust staffing 24/7. The costs of hiring and keeping exceptional caregivers and medically trained staff such as nurses, is very costly. Add in the price of running a medical facility all day and night, pricey medical supplies and needed administrative staff, and you've got quite the overhead.
Although the cost can seem overwhelming, it's smart to look into financial planning for end stage retirement and expected care needs.
Local hospital and healthcare providers in Bend, OR
St. Charles Bend
2500 NE Neff Rd
Bend, OR 97701
St. Charles Redmond
1253 NW Canal Blvd
Redmond, OR 97756
St. Charles Prineville
384 SE Combs Flat Rd
Prineville, OR 97754
St. Charles Madras
470 NE A St
Madras, OR 97741
Other senior care resources for Bend, OR
Where do I apply for long-term care Medicaid benefits in Bend, Oregon?
You can find your local office here: https://www.oregon.gov/DHS/Offices/Pages/Seniors-Disabilities.aspx
How many memory care facilities are there in Bend, Oregon?
You can view all 5 memory care communities located in Bend by clicking here or using our search.
Receive checklists, articles, guides and news. We will email you relevant information about once a month.