El Paso, TX Skilled Nursing Near El Paso, TX: Search Near You, How to Pay, Licensing, Local Resources, and Questions to Ask
El Paso is a beautiful location for those looking at skilled nursing services. Ranked as the second-best place to live in Texas, El Paso attracts innovation, outdoor enthusiasts, and retirees. Assisted living facilities in El Paso could accept State Medicaid, private payers, and long-term care insurance which helps to relieve the financial burden of senior care, and could be more cost effective than home care.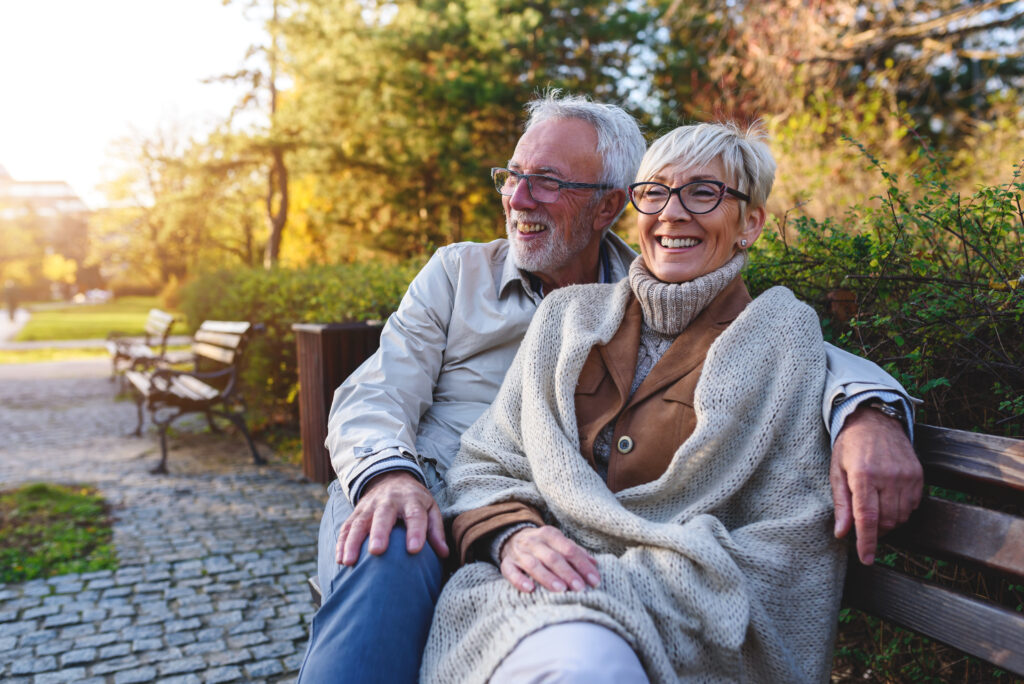 About Skilled Nursing in El Paso, TX
Skilled nursing facilities offer 24-hour care and medical services, which include intermediate care and rehab and therapeutic care, all provided by licensed nurses and support professionals. Usually, skilled nursing is short-term acute care but may also offer long term care and intermediate care.
SNF, "skilled nursing facility" is the umbrella under which different care levels operate. "Nursing Home" is a common term used when referring to any/all senior living, although the term is a bit outdated.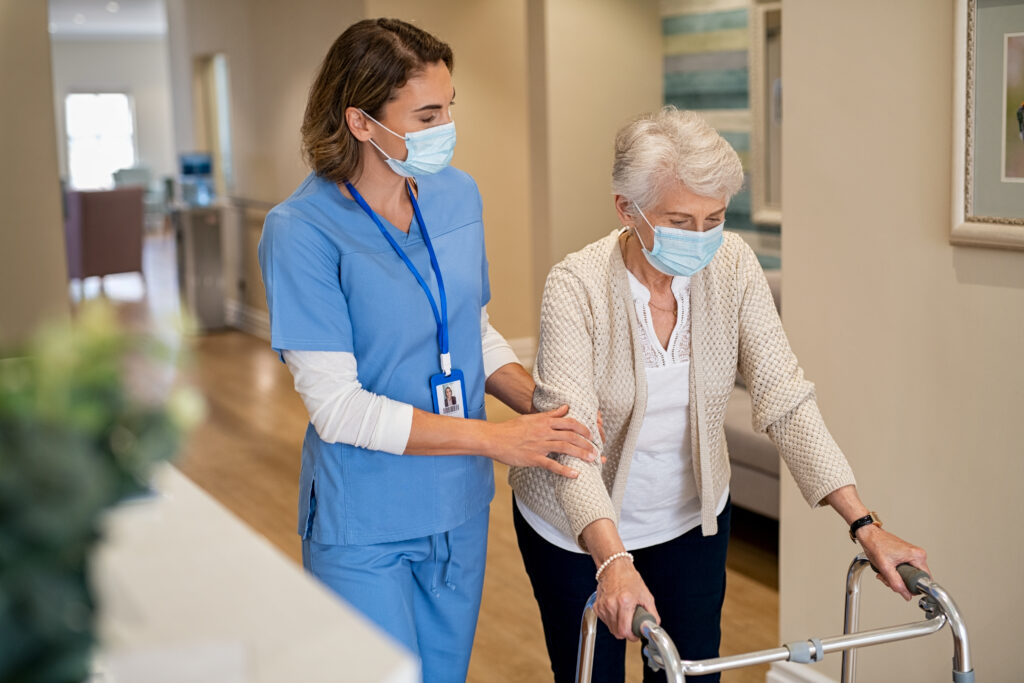 Skilled nursing: Care that requires the skill of a nurse
Skilled Nursing is for seniors who may have planned surgeries or procedures (knee or hip replacement, etc.) and those individuals with acute or unplanned medical issues (Sepsis, cellulitis, UTI, etc). The oversight of a nurse may be required because care is not predictable and able to be preformed on a set schedule.
Levels of care offered in a skilled nursing facility
It is important to understand the differences between care services.
Rehabilitation and Therapy
This is treatment for an injury, illness, or pains with the goal restoring function, including nursing and therapy services.
The rehab plan is ordered by a physician. The services are provided by nurses and physical, occupational, and speech therapists.
Intermediate Care Facility (ICF)
These are nursing facilities most suited for individuals who need 24-hour medical oversight in a well-structured setting.
Often times, residents share a room and they are encouraged to bring personal items to create a more home-like environment.
Long-term Care
Care provided by different caregivers in different settings.
Assists with activities of daily living (ADLs).
Care is not scheduled or predictable.
Examples of care provided at a Skilled Nursing Facility include:
Skilled Nursing offers 24-hour skilled nursing care and medical services administered by licensed nurses and support professionals.
This is the highest level of care provided that is not a hospitalization.
A physician oversees the care of the individual.
Trained staff assist with activities of daily living like bathing, dressing, feeding, using the bathroom and getting in and out of bed.
Physical, occupational, speech, and respiratory therapy.
Regular monitoring of heart rate, blood pressure, or blood sugar.
IV therapy
Wound and post-surgery care.
Injected medications.
Considerations When Looking for Skilled Nursing in El Paso, TX
El Paso has consistently been ranked as one of the safest large cities in the United States. The warm climate and natural beauty attract year-round visitors and residents from a variety of cultures. The attractions of El Paso include world-class arts, industry, sporting events, galleries, and award-winning cuisine. El Paso locals have been known to enjoy the many events in the theater and historic districts. These features and more have led to El Paso becoming a preferred location for senior citizens to retire, so the need for senior care in El Paso is significant.
Cities Near El Paso, TX
45 miles: Las Cruces, NM.
40 miles: Potrillo, NM.
34 miles: La Mesa, NM.
32 miles: Fabens, TX.
32 miles: Vado, NM.
29 miles: Butterfield, TX.
28 miles: Agua Dulce, TX.
27 miles: Cuadrilla, TX.
The Cost of Skilled Nursing in El Paso, TX
The national average cost (according to Genworth) for skilled nursing care per day is $325. This may not include all supplies, medications, therapy or rehab. Private rooms are more expensive at $340 per day. A shared room averages out to $310 per day.
Paying for Senior Living and Care will vary depending on a few factors. For instance, the level of care needed; the income and savings of the resident; the state and location of the community; or if the resident is a veteran. In the United States there are over 400 programs that may offer some monetary relief for senior care, but often the majority of costs are covered by private funds and family assistance. These funds come from our Federal, State, and Local Governments.
It is important to take your time when exploring payment and coverage options.
Private pay – YES:
Many families pay for assisted living with private funds.
Private pay can be a combination of retirement funds, personal savings, and pension payments.
Family members may contribute funds to pay for assisted living or other senior housing and care.
Medicare -MAYBE:
Medicare will TYPICALLY cover Skilled Nursing (SNF) care ONLY under these factors:
People 65 years and older and individuals with end stage renal disease are eligible for Medicare benefits, no matter their income.
Coverage is meant for people in need of short-term care.
The person has Medicare Part A, and has available days left in their benefit period. The person has a qualified hospital stay. (3 consecutive midnights or more)
The individual must enter SNF within 30 days of leaving the hospital.
The person's doctor has ordered inpatient services at a skilled nursing facility.
The individual must need and receive the skilled care daily. The care provided must be care that the person can only receive in a SNF.
The person needs skilled services because of an ongoing condition or a new condition that started while in a SNF for treatment of an ongoing condition.
The skilled services must be reasonable and necessary for the treatment of the condition.
You must receive the care in a Medicare certified SNF.
Medicaid – MAYBE:
Medicaid can be a payer source if the patient needs both care and has a financial hardship based on the individual state criteria. Eligible participants include: low-income adults, elderly adults and people with disabilities. The program is funded jointly by each state and the federal government; and national guidelines are in place do decipher how states must spend Medicaid money, but with allowances toward the guidelines. Every state has their own individual Medicaid assistance program. Each state determines what levels of care will be covered by Medicaid, who is eligible, and how much the state will reimburse the care community.
Skilled nursing falls under Medicaid's Nursing Facility Services.
People who are eligible for Medicaid must meet the state criteria for skilled nursing care.
The state of residency must abide by federal law and regulations when setting their skilled nursing care requirements.
The patient meets the state guidelines for income and asset limits.
If you are unsure whether you qualify for Medicaid, you should apply. You may be eligible depending on your household income, family size, age, disability and other factors.For a clearer understanding on coverage contact your State Health Insurance Assistance Program.
Long-term Care Insurance – MAYBE:
Long term care insurance is a great way to pay for assisted living, and planning ahead is important when considering how to pay for senior housing and care. Nearly 75% of people over the age of 65 will require long-term care and services at some point. Buying into long-term care insurance when a person is in their 50s and 60s is the most common time to do so.
Long-term care insurance helps cover the costs of chronic medical conditions.
Individuals and couples with the ability to pay into long-term care insurance have the advantage of a head start in allocating funds for senior care.
Veteran Aid and Assistance – MAYBE:
This benefit is available to some military veterans and surviving spouses who live in an assisted living community and those who have in-home care.
There are specific guidelines, but a veteran may qualify for as much as $2,050 each month.
A veteran with a sick spouse may be eligible for $1,600 per month.
If a veteran has passed, their surviving spouse can qualify for $1,300 per month.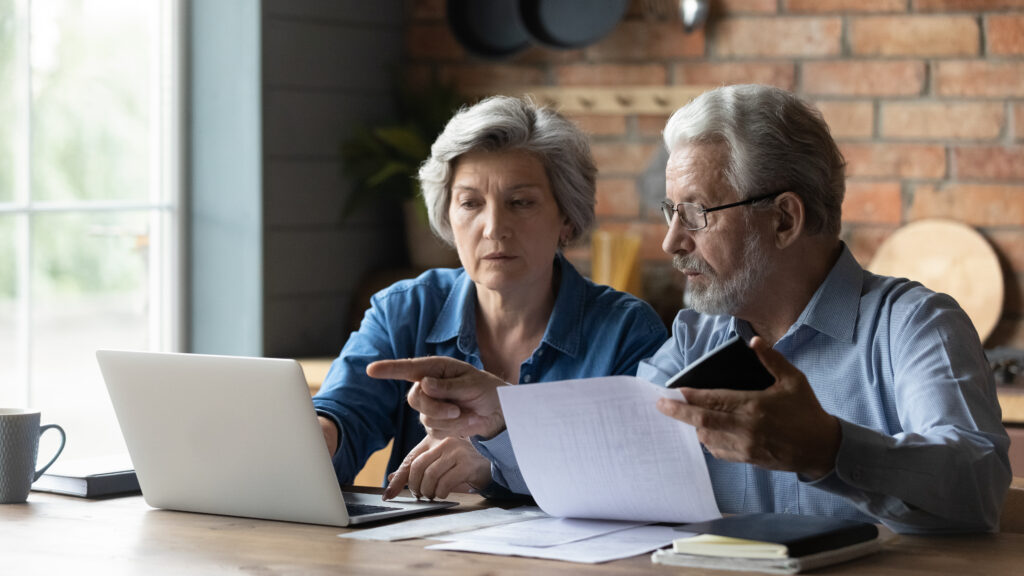 Local Hospital and Healthcare Providers in El Paso, TX
The Hospitals of Providence East Campus
3280 Joe Battle Blvd, El Paso, TX 79938

The Hospitals of Providence Memorial Campus
2001 N Oregon St, El Paso, TX 79902

The Hospitals of Providence Sierra Campus
1625 Medical Center St Drive, El Paso, TX 79902

Legent Hospital of El Paso
1416 George Dieter Dr, El Paso, TX 79936

Premier Specialty Hospital of El Paso
2311 N Oregon St Floor 5, El Paso, TX 79902

Las Palmas Medical Center
1801 N Oregon St, El Paso, TX 79902

University Medical Center of El Paso
4815 Alameda Ave, El Paso, TX 79905
Resources and Links- Texas
Elder Abuse Prevention focuses on the abuse, neglect, and exploitation of adults who are elderly or have disabilities and who live in the community. Any adult who has a disability or who is age 65 or older that is in a state of abuse, neglect, or exploitation may be eligible to receive adult protective services.
Health Information, Counseling and Advocacy Program This program offers counseling and assistance on a variety of topics including: Medicare, Medicaid, Medicare Supplemental Insurance- long term care financing options and other health insurance options. 
Care Connection Aging and Disability Center connects people with services that help them maintain or improve their quality of life. Whether you are looking for information for yourself, a family member, a patient, or a friend, we will help you identify the right services for your needs.
Eldercare Locator is a nationwide resource that connects older Americans and their caregivers with trustworthy local support resources. Connect with services such as meals, home care or transportation, or a caregiver education or respite from caregiving responsibilities. The Eldercare Locator is a public service of the Administration on Aging (AoA), an agency of the U.S. Administration for Community Living.
Medicare provides a search feature to find & compare providers near you, most senior housing and care providers are included on CareAvailability.com. Find & compare plans in your area. Determine if you qualify for premium savings
Medicaid offers information on how to apply for Medicaid, eligibility criteria, links to local state offices, and additional resources.
The Alzheimer's Association is the leading voluntary health organization in Alzheimer's care, support and research. Whether you are living with Alzheimer's or caring for someone with the disease, information and resources are available.
Questions to ask a skilled nursing facility
Is the facility licensed?
Has the facility's license ever been revoked?
Is the facility Medicare/Medicaid certified?
What types of insurance is accepted?
Are all specific medical needs able to be met?
What services are offered?
What is the rate for basic care?
Are any reviews available to be seen by the public?
Are protocols in place to ensure healthy, balanced meals?
What if an individual has specific dietary restrictions, can they be met at the facility?
Additional questions and inquiries to ask skilled nursing facilities
What should a new resident (patient) bring with them?
What is the difference between skilled nursing and assisted living?
What happens in case of an emergency?
Can the family pet visit the resident?
What is the level of privacy?
What are the available social activities?
What is the hours for family visits?
Can patients request special meals for dietary needs?
Are skilled nursing facilities connected to hospitals?
How big are the rooms?
What are the training requirements of skilled nurses?
Search other areas for skilled nursing
Not finding what you're looking for? Take a look below.
Search Other Care and Housing Options