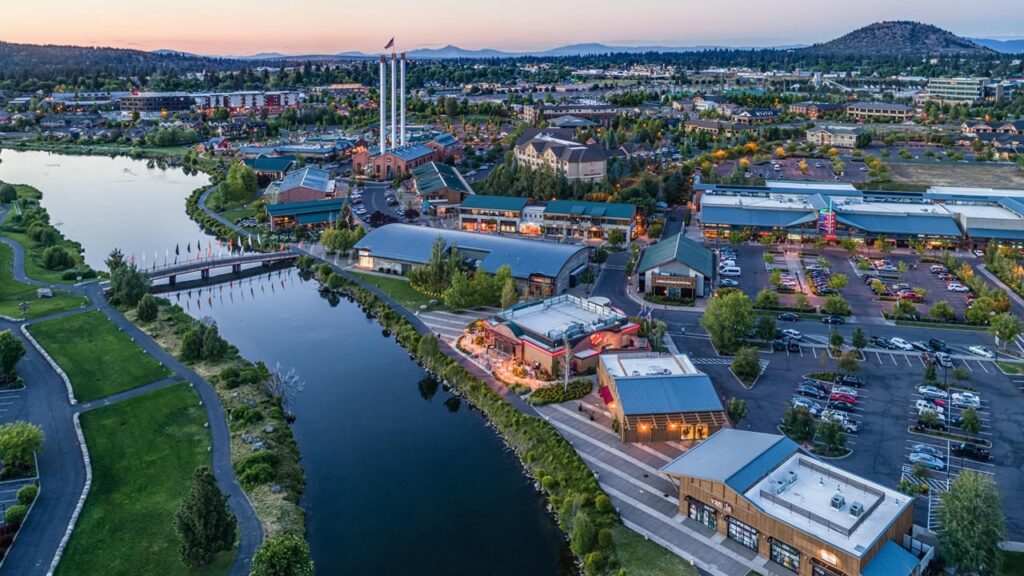 Nursing Homes Near Bend, Oregon
Bend is a beautiful location for those looking at nursing homes. Nicely nestled in one of the most popular tourist destinations in Oregon, Bend attracts a lot of outdoor enthusiasts, foodies and retirees.
Facilities in this area could accept State Medicaid, private payers and long-term care insurance. 
CareAvailability.com has been used by families and care professionals in the Bend area to find real-time nursing home openings and provide a comprehensive list of options for care.
We do all the work for you when it comes to finding the best skilled nursing facilities in and around Bend. We do extensive research on the facilities and provide you with the most current information and care availability.
About Nursing Homes In Bend, OR
Nursing homes, also called skilled nursing facilities, provide a wide range of medical and personal care services to their residents. Nursing homes provide some of the highest levels of care outside of a hospital. These services typically include nursing care, 24-hour supervision, meals, and assistance with everyday living activities. They also provide rehabilitation services, such as physical, occupational, and speech therapy, are also available.
Skilled nursing facilities provide care for both short-term and long-term stays. 
Considerations when looking for care in Bend, Oregon
Bend, located in Deschutes County Oregon, has seen explosive growth over the last 15 years with the population tipping over 100,000 in 2020's census. The warm climate and healthy culture have led to a preferred location for senior citizens to retire and so the need for senior care has become more of a factor. 
Bend is also home to many universities and other higher education institutes, including Willamette University and Corban University. 
Cities near Bend, Oregon with Nursing Homes
Redmond – 17 miles northeast of Bend. Located in Deschutes County.
Sisters – 22.5 miles northwest of Bend. Located in Deschutes County.
Prineville – 36 miles northwest of Bend. …
Madras – 43 miles north of Bend. …
La Pine – 30 miles of Bend. …
SunRiver – 16 miles south of Bend.
How To Pay for A Nursing Home
Nursing home costs can sometimes come as a surprise given the constantly rising costs of care. However, there are ways in which some or all of the cost of care may be covered. 
Health Insurance, such as Medicare, will often pay for stays related to rehabilitation within limits, however will not pay for long-term stays. This leaves the cost to be paid for by another source. 
Other means for paying for assisted living include: 
Long-term care insurance plans

Veteran's Aid & Attendance benefits

Private funds

Whole life insurance plans

Reverse mortgages
How much does nursing homes in Bend, OR cost?
The average cost associate with care at a nursing home in Bend OR is $8300 / month.
The truth is that care, no matter the setting, but especially in nursing homes, requires robust staffing 24/7. The costs of hiring and keeping exceptional caregivers and medically trained staff such as nurses, is very costly. Add in the price of running a medical facility all day and night, pricey medical supplies and needed administrative staff, and you've got quite the overhead.
Although the cost can seem overwhelming, it's smart to look into financial planning for end stage retirement and expected care needs.
Local hospital and healthcare providers in Bend, OR
St. Charles Bend
2500 NE Neff Rd
Bend, OR 97701
St. Charles Redmond
1253 NW Canal Blvd
Redmond, OR 97756
St. Charles Prineville
384 SE Combs Flat Rd
Prineville, OR 97754
St. Charles Madras
470 NE A St
Madras, OR 97741
Other senior care resources for Bend, OR.
Where do I apply for long-term care Medicaid benefits in Bend, Oregon?
You can find your local office here: https://www.oregon.gov/DHS/Offices/Pages/Seniors-Disabilities.aspx
You can find your local office here: https://www.dshs.wa.gov/altsa/stakeholders/aging-disability-resource-centers-adrcs
What is the difference between a short and long term stay at a nursing home?
Generally speaking, a short term stay at a nursing home is anything less than 100 days, however rehabilitation can sometimes take longer. Medicare pays for a person's first 100 days. 
Receive checklists, articles, guides and news. We will email you relevant information about once a month.