Colorado Hospice Care: How to pay for Hospice Care, Licensing and Regulations, and Questions to ask
Colorado state's capital is booming with life. Denver has many museums and music venues to experience. Here you will find where urban class meets outdoor adventure. Denver is known for its art, culture, food, music and sports in the Rocky Mountain region. Denver, Colorado is a walkable, outdoor city with 300 days of sunshine, brilliant blue skies and breathtaking mountain scenery.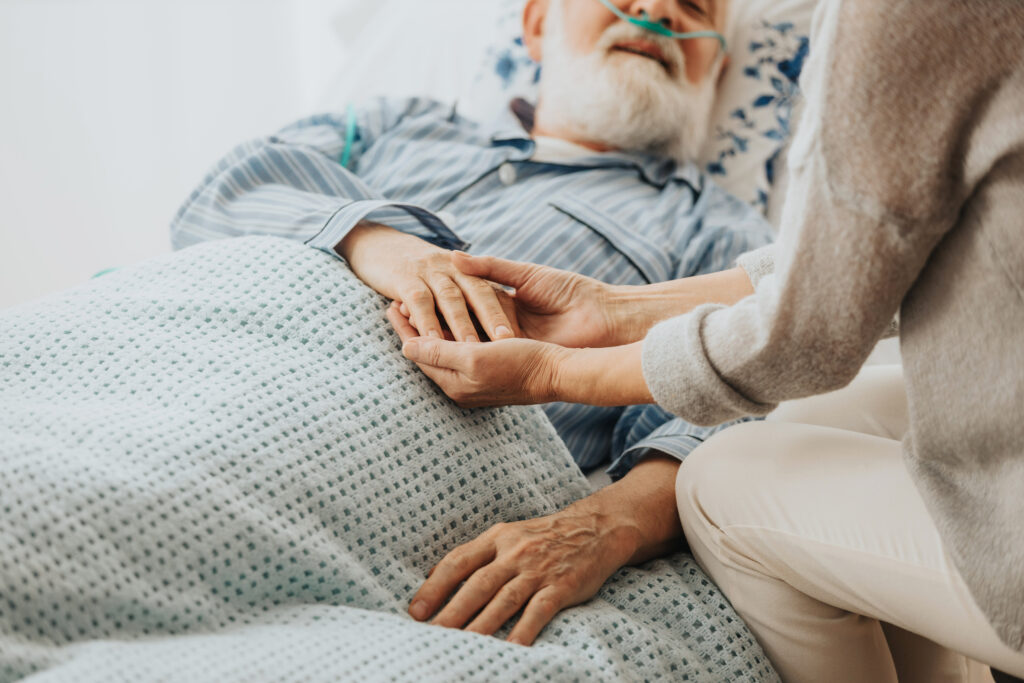 About Hospice in Denver
Generally, Colorado's seniors are healthy and active later into life. When the time comes for care, you will be in good hands. In Colorado, hospice is a concept of care, not a specific place of care. Hospice care is for those who have been living with a terminal illness or only recently received a serious diagnosis of six months or less life expectancy. This specific type of care is there to ease the burden of 24-hour care. It provides a respectful, comfortable care setting for your loved one's final months and weeks or days. It is an option to consider and can be especially helpful for families, or those seniors without family to provide end-of-life care. Hospice services are available to patients of any age, religion, race, or illness. Hospice care is covered under Medicare, Medicaid, most private insurance plans, HMOs, and other managed care organizations.
Considerations when looking for care in Denver
There are 711,463 people who call Denver home. It is a loved city with over 60 centers that provide hospice. The hot season lasts from June 7 to September 14, with an average daily high temperature above 80°F. The cold season goes from November 19 to March 2, with an average daily high temperature below 53°F.
Cities near Denver
Boulder – 27 miles north of Denver
Henderson – 15 miles east of Denver
Aurora – 14 miles east of Denver
Lakewood – 7 miles west of Denver
How to pay for Hospice Care?
Medicare, private health insurance, and Medicaid (in 43 states) covers hospice care for patients who meet eligibility criteria.
Private insurance and veterans' benefits may also cover hospice care under certain conditions. In addition, some hospice programs offer healthcare services on a sliding fee scale basis for patients with limited income and resources. To get help with your Medicare questions call 1-800-MEDICARE (1-800-633-4227) or visit www.medicare.gov. Additional information about how to pay for hospice care can be found at the Public Policy Institute of the AARP.
Who Pays for Palliative Care?
Medicare, Medicaid, many insurers, and healthcare plans will cover the medical portions—physician and nurse services—of palliative care.
Veterans may be eligible for palliative care through the Department of Veterans Affairs. Check with your doctor and healthcare plan to see what insurance will cover in your particular situation. Unlike the comprehensive hospice benefit, there is no comprehensive palliative care benefit.
Questions and inquiries
Is Hospice only for those who have cancer?
No. It is for anyone with a terminal illness who has been given a prognosis by their doctor of six months or less.
Do only elderly people use these services.
It is for all age groups during the final stages of their life. The intention is to allow people to enjoy the closeness of family and a comfortable environment in the last stages of their life.
Do people on hospice die immediately?
This care does not hasten death. Though, studies have shown people often live longer than those with the same or similar illnesses who do not choose hospice.
Are all hospices the same?
The United States offers thousands of hospices. Most engage in Medicare, which requires certain services for the person in care. So, there is a standard operating procedure.
How can I afford Hospice care? Is it expensive.
Hospice care is covered by Medicare Part A, and your personal insurance.
Is Hospice is only provided in the individual's home?
NO, Care is provided wherever the person is, which could be a long-term care facility or a hospital. Being take care of at home is always an option.
Local Hospitals and Healthcare Providers in Denver
Saint Joseph Hospital
1375 E 19th Ave, Denver, CO 80218
Rose Medical Center
4567 E 9th Ave, Denver, CO 80220
Denver Health Outpatient Medical Center
660 Bannock St, Denver, CO 80204
Porter Medical Plaza
2535 S Downing St, Denver, CO 80210
Hospice Care resources and links
Medicare.gov is the resource for all things related to Medicare. The official website where you can learn abut eligibility and signing up and any questions you may have regarding coverage.
Medicaid.gov is the most relevant resource for any questions or concerns regarding all things Medicaid.
Search other areas for Hospice Care
Not finding what you're looking for? Take a look below.
Search Other Care and Housing Options