Colorado Hospice Care: How to pay for Hospice Care, Licensing and Regulations, and Questions to ask
Aurora is a city in Colorado that is known for its proximity to the Rocky Mountains. This proximity provides residents with access to a wide range of outdoor activities, including hiking, camping, and skiing. In addition, the Rocky Mountains offer a unique lifestyle that many people enjoy. Aurora, Colorado is a mid-sized city only 15 miles from Denver. Aurora is Colorado's third largest city after Denver and Colorado Springs, Aurora is also the most diverse.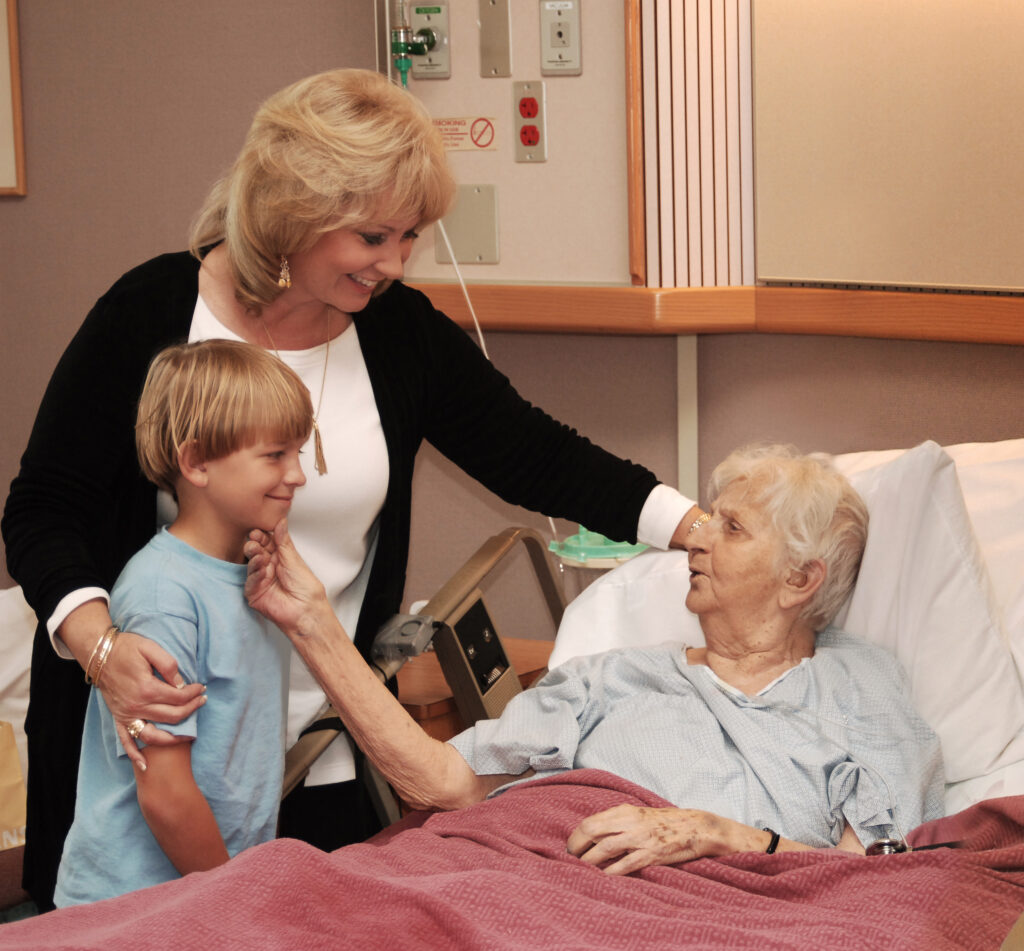 About Hospice in Aurora
Generally, Colorado's seniors are healthy and active later into life. When the time comes for care, you will be in good hands. In Colorado, hospice is a concept of care, not a specific place of care. Hospice care is for those who have been living with a terminal illness or only recently received a serious diagnosis of six months or less life expectancy. This specific type of care is there to ease the burden of 24-hour care. It provides a respectful, comfortable care setting for your loved one's final months and weeks or days. It is an option to consider and can be especially helpful for families, or those seniors without family to provide end-of-life care. Hospice services are available to patients of any age, religion, race, or illness. Hospice care is covered under Medicare, Medicaid, most private insurance plans, HMOs, and other managed care organizations.
Considerations when looking for care in Aurora
The hottest month of the year in Aurora is July, with an average high of 88°F and low of 61°F. The coldest month, February, has days with highs of 44°F and lows of 21°F. Though Aurora spans a similar geography to Denver, Aurora's steadily growing population is about half that of Denver with approximately 325,000 residents. Colorado has over 60 centers that have hospice care, all centered around the major cities.
Cities near Aurora
Commerce City – 11 miles north of Aurora
Denver – 14 miles west of Aurora
Centennial – 14 miles south of Aurora
Watkins – 16 miles east of Aurora
How to pay for Hospice Care?
Medicare, private health insurance, and Medicaid (in 43 states) covers hospice care for patients who meet eligibility criteria.
Private insurance and veterans' benefits may also cover hospice care under certain conditions. In addition, some hospice programs offer healthcare services on a sliding fee scale basis for patients with limited income and resources. To get help with your Medicare questions call 1-800-MEDICARE (1-800-633-4227) or visit www.medicare.gov. Additional information about how to pay for hospice care can be found at the Public Policy Institute of the AARP.
Who Pays for Palliative Care?
Medicare, Medicaid, many insurers, and healthcare plans will cover the medical portions—physician and nurse services—of palliative care.
Veterans may be eligible for palliative care through the Department of Veterans Affairs. Check with your doctor and healthcare plan to see what insurance will cover in your particular situation. Unlike the comprehensive hospice benefit, there is no comprehensive palliative care benefit.
Questions and inquiries
Is Hospice only for those who have cancer?
No. It is for anyone with a terminal illness who has been given a prognosis by their doctor of six months or less.
Do only elderly people use these services.
It is for all age groups during the final stages of their life. The intention is to allow people to enjoy the closeness of family and a comfortable environment in the last stages of their life.
Do people on hospice die immediately?
This care does not hasten death. Though, studies have shown people often live longer than those with the same or similar illnesses who do not choose hospice.
Are all hospices the same?
The United States offers thousands of hospices. Most engage in Medicare, which requires certain services for the person in care. So, there is a standard operating procedure.
How can I afford Hospice care? Is it expensive.
Hospice care is covered by Medicare Part A, and your personal insurance.
Is Hospice is only provided in the individual's home?
NO, Care is provided wherever the person is, which could be a long-term care facility or a hospital. Being take care of at home is always an option.
Local Hospitals and Healthcare Providers in Aurora
Rocky Mountain Regional VA Medical Center
1700 N Wheeling St, Aurora, CO 80045
UCHealth Seniors Clinic – Anschutz Medical Campus
1635 Aurora Court Anschutz Outpatient Pavilion, 5th floor, Aurora, CO 80045
Kaiser Permanente
10065 E Harvard Ave #250, Denver, CO 80231
Hospice Care resources and links
Medicare.gov is the resource for all things related to Medicare. The official website where you can learn abut eligibility and signing up and any questions you may have regarding coverage.
Medicaid.gov is the most relevant resource for any questions or concerns regarding all things Medicaid.
Search other areas for Hospice Care
Not finding what you're looking for? Take a look below.
Search Other Care and Housing Options