Birmingham Alabama Hospice Care: How to pay for Hospice Care, Licensing and Regulations, and Questions to ask
The largest metropolitan area in Alabama is Birmingham which also serves as the state's economic center. Birmingham hosts the University of Alabama which is a major medical research center. The Birmingham Metropolitan area has consistently been rated as one of America's best places to work and earn a living based on the area's competitive salary rates and relatively low living expenses. Birmingham, Alabama is a city filled with potential and a rich tapestry of experiences. Its affordable housing, dynamic arts scene, and convenient location make it an enticing place to call home.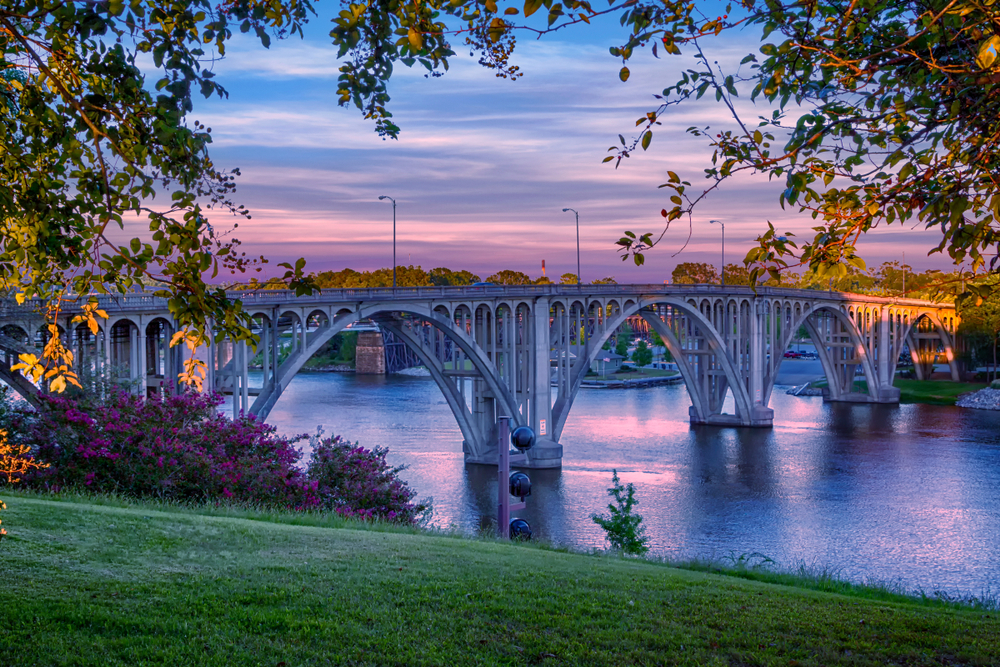 About Hospice in Birmingham
Alabama hospice care is a concept of care, not a specific place of care. It is for those who have been living with a terminal illness or only recently received a serious diagnosis of six months or less life expectancy. This specific type of care is there to ease the burden of 24-hour care. It provides a respectful, comfortable care setting for your loved one's final months and weeks or days. It is an option to consider and can be especially helpful for families, or those seniors without family to provide end-of-life care.
Considerations when looking for care in Birmingham
Alabama has a subtropical climate with an average of 64 degrees and temperatures tend to be warmer in the southern part of the state near the Gulf of Mexico, while the northern areas near the Appalachian mountains are much cooler. The hot season in Birmingham lasts from May to September, with an average daily high of above 83°F. The coldest month of the year in Birmingham is January, with an average low of 36°F and high of 54°F
Birmingham metropolitan is populated by 197,575 people. The care you'll find there is immense and there are 70 centers providing hospice care in this area.
Cities Near Birmingham
Gardendale – 11 miles north of Birmingham
Leeds – 18 miles east of Birmingham
Hoover – 10 miles south of Birmingham
Sylvan – 13 miles west of Birmingham
How to pay for Hospice Care?
Medicare, private health insurance, and Medicaid (in 43 states) covers hospice care for patients who meet eligibility criteria.
Private insurance and veterans' benefits may also cover hospice care under certain conditions. In addition, some hospice programs offer healthcare services on a sliding fee scale basis for patients with limited income and resources. To get help with your Medicare questions call 1-800-MEDICARE (1-800-633-4227) or visit www.medicare.gov. Additional information about how to pay for hospice care can be found at the Public Policy Institute of the AARP.
Who Pays for Palliative Care?
Medicare, Medicaid, many insurers, and healthcare plans will cover the medical portions—physician and nurse services—of palliative care.
Veterans may be eligible for palliative care through the Department of Veterans Affairs. Check with your doctor and healthcare plan to see what insurance will cover in your particular situation. Unlike the comprehensive hospice benefit, there is no comprehensive palliative care benefit.
Questions and inquiries
Is Hospice only for those who have cancer?
No. It is for anyone with a terminal illness who has been given a prognosis by their doctor of six months or less.
Do only elderly people use these services.
It is for all age groups during the final stages of their life. The intention is to allow people to enjoy the closeness of family and a comfortable environment in the last stages of their life.
Do people on hospice die immediately?
This care does not hasten death. Though, studies have shown people often live longer than those with the same or similar illnesses who do not choose hospice.
Are all hospices the same?
The United States offers thousands of hospices. Most engage in Medicare, which requires certain services for the person in care. So, there is a standard operating procedure.
How can I afford Hospice care? Is it expensive.
Hospice care is covered by Medicare Part A, and your personal insurance.
Is Hospice is only provided in the individual's home?
NO, Care is provided wherever the person is, which could be a long-term care facility or a hospital. Being take care of at home is always an option.
Local Hospitals and Care Providers
Ascension St. Vincent's Birmingham
810 St Vincents Dr, Birmingham, AL 35205
Birmingham VA Health Care System
700 19th St S, Birmingham, AL 35233
Grandview Medical Center
3690 Grandview Pkwy, Birmingham, AL 35243
University Alabama Hospital
1887 6th Ave S, Birmingham, AL 35294
Resources and Links- Alabama
Alabama Department of Senior Services – LSA serves low-income people by providing civil legal aid and by promoting collaboration to find solutions to problems of poverty. LSA offices handle civil cases only.
Alabama Department of Human Resources Adult Protective Services Division – The mission of the Adult Protective Services Division is to support and enable County Departments to protect elderly and disabled adults from abuse, neglect, and exploitation and prevent unnecessary institutionalization.
Alabama State Health Insurance Counseling Program – The Alabama Health Insurance Counseling Program gives free information and assistance on Medicare, Medicaid, Medigap, long term care, supplemental insurance, and other health insurance benefits.
Legal Services Alabama, Inc – LSA serves low-income people by providing civil legal aid and by promoting collaboration to find solutions to problems of poverty. LSA offices handle civil cases only.
Eldercare Locator This is a great resource to search for specific care in specific counties and cities. This database is a nationwide resource that connects older Americans and their caregivers with trustworthy local support resources. Connect with services such as meals, home care or transportation, or a caregiver education or respite from caregiving responsibilities. The Eldercare Locator is a public service of the Administration on Aging (AoA), an agency of the U.S. Administration for Community Living.
Medicare provides a search feature to find & compare providers near you, most senior housing and care providers are included on CareAvailability.com. Find & compare plans in your area. Determine if you qualify for premium savings
Medicaid offers information on how to apply for Medicaid, eligibility criteria, links to local state offices, and additional resources
The Alzheimer's Association is the leading voluntary health organization in Alzheimer's care, support, and research. Whether you are living with Alzheimer's or caring for someone with the disease, information and resources are available.
Search other areas for Hospice Care
Not finding what you're looking for? Take a look below.
Search Other Care and Housing Options