San Antonio Texas Home Care: Common Terms, How to pay for Home Care, Licensing and Questions to ask
San Antonio is famous for the Spanish missions, the Battle of the Alamo, the Riverwalk, and for the San Antonio Spurs basketball team. But the city isn't just about history and sports – it's also home to some fantastic museums, art galleries, and outdoor activities. San Antonio is known for its affordability, safe communities, amazing food scene, and relaxed lifestyle. San Antonio is a major city with a rich colonial heritage. The Alamo, an 18th-century Spanish mission now a museum, marks the battle for Texan independence from Mexico. Following the San Antonio River, the miles-long River Walk is a landmark for a pedestrian promenade lined with cafes and shops. In fact, San Antonio ranks as the 8th safest large city in the country and the most affordable major city in Texas. Over the last few years, San Antonio has experienced tremendous growth with thousands migrating to the city for more job opportunities, a better quality of life for themselves and their families, and the affordable cost of living.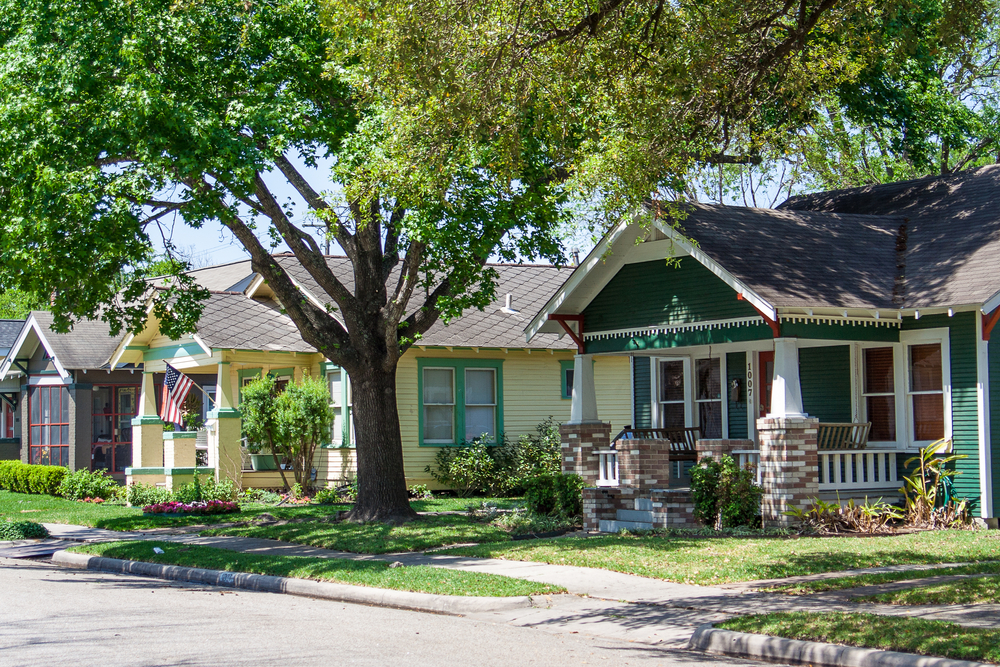 What are the different Home care options?
The various care services and options
Personal Care Assistant 
Companionship as well as assistance with activities of daily living, (non-medical personal care) toileting, dressing, grooming, and bathing.
They can help with grocery shopping and meal preparation.
A personal care assistant can help with family difficulties. If a family caregiver must leave town or be away from the home overnight the caretaker can stay with the individual and monitor and assist as needed.
If a spouse is too heavy, a personal assistant can be a great asset in helping the individual move without risk of injury.
These care assistants cannot perform any medical care.
Companion Care 
These companions spend time with older adults. Providing companionship is especially relevant for people who live alone, or do not leave the house due to cognitive impairments or frailty.
These companions are there to look after the person, keep a watchful eye, act as an extension of the person to help with mobility and general physic functions.
They may drive the person to appointments, prepare light meals and snacks. They may even play games or read and listen to music together.
Companion care is a great way to bring social interaction and assistance to a person who may otherwise spend long periods of time alone.
About Home Care in San Antonio
Home Care is often also called In home Care, the two terms tend to be universal. In-Home Care is suited for seniors who may only require some basic assistance at home. The home aides may support with activities of daily living (ADLs), which include medication reminders, assistance with bathing and eating. Care plans can be customized for each individual, however, in Texas home care agencies are not required to create care plans for clients. Home Care may be an excellent care option for family members if they must leave town or just need a break from caring for their loved one. The Home Care aides bring a sense of personalization, providing companionship and socialization, and a sense of connection.
Home care agencies are licensed and regulated by the Texas Department of Health and Human Services. They monitor to ensure all clients receive safe and proper care. There are no laws in place requiring home care agencies to conduct criminal background checks upon employment of new staff. However, management must undergo background checks. The agencies who participate in Medicare are required to only employ home health aides who have finished certain training criteria (75 hours of training, which includes 16 hours of classroom training and practical training)
Considerations when looking for care in San Antonio
San Antonio is a city with a population of 1.452 million people. There are many care opportunities I this area for senior citizens.
On average, August is the warmest month, and January is the coolest. We enjoy over 250 days of sunshine in the Alamo City and the average annual precipitation for San Antonio is just 32.91 inches
Cities Near San Antonio
Boerne – 31 miles north of San Antonio
New Braunfels – 33 miles east of San Antonio
Castroville – 29 miles west of San Antonio
Pleasanton – 36 miles south of San Antonio
Pricing and How to Pay for In-Home Care
The cost of in-home care in Texas is less than the national average. A month of home care in Texas is $4,600 and the national average is nearly $5,000. Because of the size of Texas, the cost of home care will vary between cities within the state. In San Antonio, the average monthly price is $4,595.
How to pay for Home Care
Private Funds- YES:
Many families pay for care with private funds.
Private pay can be a combination of retirement funds, personal savings, and pension payments.
Family members may contribute funds toward a loved one's care.
Medicare – NO:
Medicare does NOT pay for Assisted Living.
People 65 years and older and individuals with end stage renal disease are eligible for Medicare benefits, no matter their income.
Coverage is meant for people in need of short-term care.
Medicaid- MAYBE
Medicaid MAY cover home care for seniors who are eligible. Each state has its own Medicaid programs in place. As a result, eligibility and services fluctuate state to state. Funding may also be offered under the Home and Community Based Services Medicaid Waivers.
In-home personal care services (dressing, bathing, eating, etc.) are not federally mandated, and some states do not even regulate these agencies.
Long-term care insurance- MAYBE:
The purpose of long-term care insurance is to cover senior care, which includes home care. Though, be aware that coverage varies depending on the insurance provider, the specific policy, and other factors.
It is common that long-term care insurance will only start to cover care when the person with the policy requires assistance with two or more ADLs.
As a result of the above, individuals who only need companion care may not be covered by their long-term care insurance.
Typically, purchasing long-term care insurance is not an option if you are at the point where you already need care.
Veteran Aid and Assistance – MAYBE:
This benefit is available to some military veterans and surviving spouses who live in an assisted living community and those who have in-home care.
There are specific guidelines, but a veteran may qualify for as much as $2,050 each month.
A veteran with a sick spouse may be eligible for $1,600 per month.
If a veteran has passed, their surviving spouse can qualify for $1,300 per month.
Private Pay
Many families pay for care with private funds.
Family members may contribute funds toward the care of a loved one.
Private pay may be a combination of personal savings, retirement funds, or pension payments.
Questions and inquiries about home care
Agency Information
Is the agency RN operated?
Is the agency a franchise or locally owned and operated?
Is the agency licensed by WA State Department of Health?
Is the agency licensed for both home care and home health?
Does the agency have liability insurance?
Can the agency respond to you 24/7?
Caregiver Information
Are employees licensed, bonded & insured? Or are they independent contractors?
Does the agency test skills, conduct behavioral interviews and verify caregiver credentials?
Are caregivers required to have current certifications for First Aid, CPR, and TB?
Are caregivers provided continuing education/training?
Can authorized individuals monitor care and make requests online in real time?
Does the agency offer caregiver replacement when the "fit" may not be right?
Documentation and Supervision
Does an RN/MSW/Care Manager conduct a free home care assessment?
Does an RN/MSW/Care Manager create a home care plan?
Does an RN/MSW/Care Manager supervise the caregivers?
Do caregivers receive client orientation before arriving at a client's home?
Policies and Cost
Can services be cancelled with a 4-hour notification?
Does the agency offer flexible scheduling, custom care plans, and a continuum of care?
Does the agency have weekly or monthly minimums?
What is the hourly minimum per shift?
Does the agency offer home care discounts?
What is the required deposit?
Will the agency accept long-term care insurance?
Local Hospitals and Healthcare Providers
Methodist Hospital
Main Entrance, 7700 Floyd Curl Dr, San Antonio, TX 78229
Kindred Hospital San Antonio
​​3636 Medical Dr, San Antonio, TX 78229
CHRISTUS Santa Rosa Hospital – Alamo Heights
403 Treeline Park, San Antonio, TX 78209
Va hospital
7400 Merton Minter, San Antonio, TX 78229
Resources and Links- Texas
Elder Abuse Prevention focuses on the abuse, neglect, and exploitation of adults who are elderly or have disabilities and who live in the community. Any adult who has a disability or who is age 65 or older that is in a state of abuse, neglect, or exploitation may be eligible to receive adult protective services.
Health Information, Counseling and Advocacy Program This program offers counseling and assistance on a variety of topics including: Medicare, Medicaid, Medicare Supplemental Insurance- long term care financing options and other health insurance options. 
Care Connection Aging and Disability Center connects people with services that help them maintain or improve their quality of life. Whether you are looking for information for yourself, a family member, a patient, or a friend, we will help you identify the right services for your needs.
Eldercare Locator is a nationwide resource that connects older Americans and their caregivers with trustworthy local support resources. Connect with services such as meals, home care or transportation, or a caregiver education or respite from caregiving responsibilities. The Eldercare Locator is a public service of the Administration on Aging (AoA), an agency of the U.S. Administration for Community Living.
Medicare provides a search feature to find & compare providers near you, most senior housing and care providers are included on CareAvailability.com. Find & compare plans in your area. Determine if you qualify for premium savings
Medicaid offers information on how to apply for Medicaid, eligibility criteria, links to local state offices, and additional resources.
The Alzheimer's Association is the leading voluntary health organization in Alzheimer's care, support and research. Whether you are living with Alzheimer's or caring for someone with the disease, information and resources are available.
Search other areas for Home Care
Not finding what you're looking for? Take a look below.
Search Other Care and Housing Options