Billings Montana In-home Care: Common Terms, How to pay for Home Care, Licensing and Questions to ask
The city of Billings is the perfect launchpad for wilderness sports. The mountains are close for hiking and sightseeing. The Yellowstone river runs along the perimeter of the city, perfect for fishing. Hunting and rodeo are also big attractions in Billings.
The focus of home care is to keep seniors who have difficulty with mobility or cognitive issues healthy and safe. Home care Caregivers assist in activities of daily living (ADLs), monitoring health status and providing friendly companionship. All while they remain in the comfort of their own home.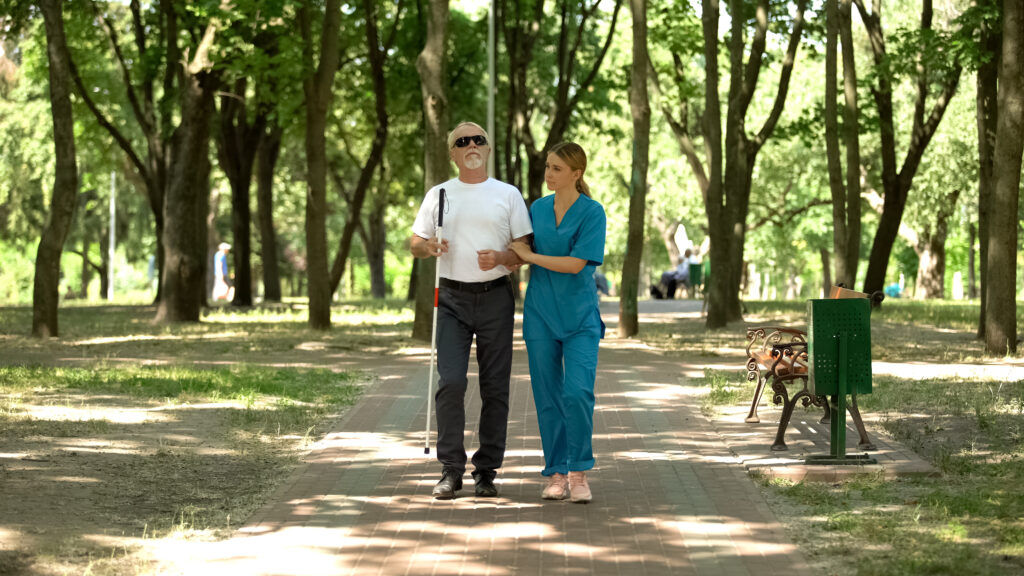 About In-home Care in Billings
A majority of senior citizens prefer to age in place as long as possible, rather than move into a senior living community. When routines of daily living become difficult for seniors, in-home caregivers can step in and provide assistance with personal care and homemaker services. Only a nurse can administer medications. Someone hired to do personal care can give med cues to a client and remind them to take their meds, but they cannot hand them the meds or handle them in any way.
The Montana Department of Health has determined that in-home does not require a specific license other than a business one. However, the Home Care Agency can still be penalized for not following best practice for operation and take complaints very seriously. No Home Care Agency can operate without an Administrator and Alternately qualified individual to run the home care business who are over the age of 18 and have a GED or higher. All Key Staff and owner(s) should be able pass a background check.
Home Care Communities near Billings, Montana
Cities Near Billings
Lockwood – 7 miles east of Billings
Huntley – 15 miles east of Billings
Laurel – 16 miles west of Billings
Toluca – 37 miles east of Billings
What are the different Home care options?
The various care services and options
Personal Care Assistant 
Companionship as well as assistance with activities of daily living, (non-medical personal care) toileting, dressing, grooming, and bathing.
They can help with grocery shopping and meal preparation.
A personal care assistant can help with family difficulties. If a family caregiver must leave town or be away from the home overnight the caretaker can stay with the individual and monitor and assist as needed.
If a spouse is too heavy, a personal assistant can be a great asset in helping the individual move without risk of injury.
These care assistants cannot perform any medical care.
Companion Care 
These companions spend time with older adults. Providing companionship is especially relevant for people who live alone, or do not leave the house due to cognitive impairments or frailty.
These companions are there to look after the person, keep a watchful eye, act as an extension of the person to help with mobility and general physic functions.
They may drive the person to appointments, prepare light meals and snacks. They may even play games or read and listen to music together.
Companion care is a great way to bring social interaction and assistance to a person who may otherwise spend long periods of time alone.
Pricing in Billings, Montana
At an average cost of $5,339 / month, in-home care in Montana is $382 more than the national average of $4,957.
How to pay for Home Care
Private Funds- YES:
Many families pay for care with private funds.
Private pay can be a combination of retirement funds, personal savings, and pension payments.
Family members may contribute funds toward a loved one's care.
Medicare – NO:
Medicare does NOT pay for Assisted Living.
People 65 years and older and individuals with end stage renal disease are eligible for Medicare benefits, no matter their income.
Coverage is meant for people in need of short-term care.
Medicaid- MAYBE
Medicaid MAY cover home care for seniors who are eligible. Each state has its own Medicaid programs in place. As a result, eligibility and services fluctuate state to state. Funding may also be offered under the Home and Community Based Services Medicaid Waivers.
In-home personal care services (dressing, bathing, eating, etc.) are not federally mandated, and some states do not even regulate these agencies.
Long-term care insurance- MAYBE:
The purpose of long-term care insurance is to cover senior care, which includes home care. Though, be aware that coverage varies depending on the insurance provider, the specific policy, and other factors.
It is common that long-term care insurance will only start to cover care when the person with the policy requires assistance with two or more ADLs.
As a result of the above, individuals who only need companion care may not be covered by their long-term care insurance.
Typically, purchasing long-term care insurance is not an option if you are at the point where you already need care.
Veteran Aid and Assistance – MAYBE:
This benefit is available to some military veterans and surviving spouses who live in an assisted living community and those who have in-home care.
There are specific guidelines, but a veteran may qualify for as much as $2,050 each month.
A veteran with a sick spouse may be eligible for $1,600 per month.
If a veteran has passed, their surviving spouse can qualify for $1,300 per month.
Private Pay
Many families pay for care with private funds.
Family members may contribute funds toward the care of a loved one.
Private pay may be a combination of personal savings, retirement funds, or pension payments.
Resources and Links – Montana
Montana Office on Aging The Aging Service Bureau is housed in the Senior and Long Term Care Division under the Montana Department of Public Health and Human Services. The office is responsible for the administration of the Older American Act through the ten Area Agencies on Aging.
Area 2 Agency on Aging is an Adult and Disability Resource Center providing information and assistance to elderly individuals and adult individuals with a disability. They connect individuals to needed services, provide counseling on long term care needs, help with applications for assistance to various programs and help develop programs to meet the needs of local residents. Area 2 serves those in Judith Basin, Fergus, Petroleum, Wheatland, Golden Valley, Musselshell, Sweet Grass, Stillwater, Yellowstone, Caron, and Big Horn.
Area 5 Area Agency on Aging is an Adult and Disability Resource Center providing information and assistance to elderly individuals and adult individuals with a disability. They serve those in Beaverhead, Deer Lodge, Granite, Madison, Powell, and Silver Bow.
Missoula Aging Services Missoula Aging Services provides a wide array of programs and services for older adults, people with disabilities and those who care for them. As a one stop shop, comprehensive services and referrals are available (both an Area Agency on Aging and an Aging and Disability Resource Center). Programs include homemaker and respite services, hospital to home transitions, retirement services, personal consultations, help with Medicare/Medicaid/Social Security, transportation assistance, Meals on Wheels, liquid supplements, congregate (group) meals, farmers' market coupons, veteran directed care, caregiver support groups, companions for older adults, hundreds of volunteer opportunities, certified local ombudsman (advocates), onsite resource library, community classes (Medicare workshops, training for caregivers, balance improvement), elder abuse prevention, and statewide Medicare fraud prevention.
Area 8 Agency on Aging It is the mission of Cascade County Aging Services to promote an enhanced quality of life for a diverse population of older adults residing in this community by providing a comprehensive and coordinated system of services such as information and assistance, Senior Medicare Patrol, State Health Insurance and Assistance (SHIP), congregate and home delivered meals.
Eldercare Locator This is a great resource to search for specific care in specific counties and cities. This database is a nationwide resource that connects older Americans and their caregivers with trustworthy local support resources. Connect with services such as meals, home care or transportation, or a caregiver education or respite from caregiving responsibilities. The Eldercare Locator is a public service of the Administration on Aging (AoA), an agency of the U.S. Administration for Community Living.
Medicare provides a search feature to find & compare providers near you, most senior housing and care providers are included on CareAvailability.com. Find & compare plans in your area. Determine if you qualify for premium savings
Medicaid offers information on how to apply for Medicaid, eligibility criteria, links to local state offices, and additional resources
The Alzheimer's Association is the leading voluntary health organization in Alzheimer's care, support, and research. Whether you are living with Alzheimer's or caring for someone with the disease, information and resources are available.
Local Hospitals and Healthcare Providers in Billings
St. Vincent Healthcare
1233 N 30th St, Billings, MT 59101
Yellowstone Medical Center
2900 12th Ave N, Billings, MT 59101
Billings VA Clinic
1775 Spring Creek Ln, Billings, MT 59102
Search other areas for Home Care
Not finding what you're looking for? Take a look below.
Search Other Care and Housing Options