Mesa Arizona Home Care: Common Terms, How to pay for Home Care, Licensing and Questions to ask
Mesa is the third-largest city in Arizona after Phoenix and Tucson and the 36th largest city in the US. Mesa residents enjoy many museums and archaeology sites, as well as recreation such as golfing and water-parks. Mesa Grande Cultural Park is home to a giant, centuries-old ceremonial mound, and artifacts of the ancient Hohokam people. The Arizona Museum of Natural History exhibits dinosaur skeletons and archaeological finds. Mesa Arts Center presents theater, musicals and contemporary art Mesa is the ultimate desert playground for incredible, sought-after adventure.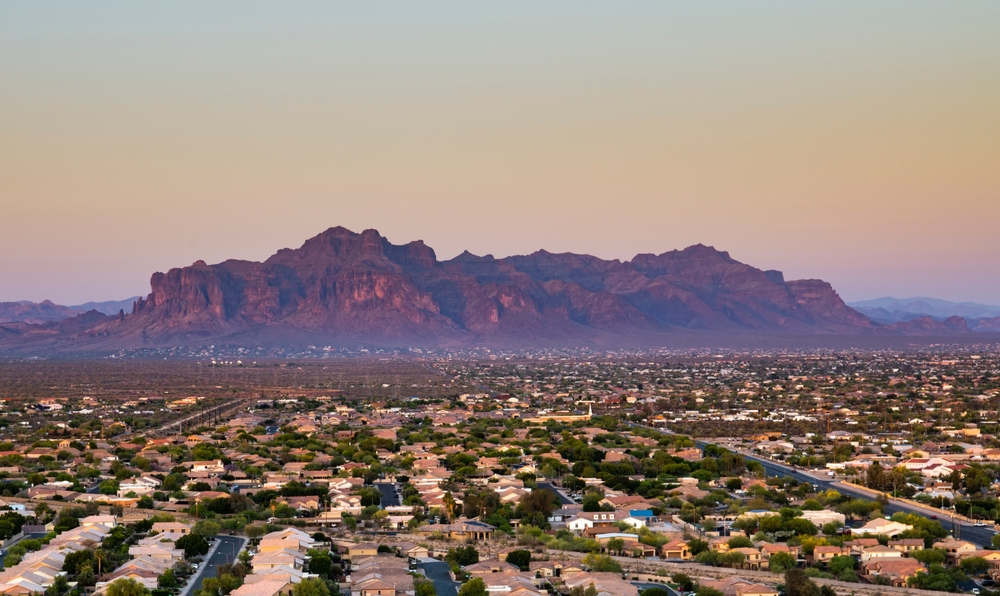 About Home Care in Mesa
Arizona is an ideal place for seniors to enjoy their time in the warm climate with some of the most picturesque landscapes in the country, 300 days of beautiful sunshine a year, and a growing economy. The reasonable cost of living makes it an ideal place for retirees and all seniors. Most of the time, when people think of senior care the first thing they envision is a nursing home. This couldn't be further from the truth: There are many different types and levels of care for our population of people 65 and older. Typically, people prefer to age in place as long as possible, rather than move into a senior living community – but the challenges of aging may cause living at home to become increasingly difficult. The focus of Arizona home care is to keep people healthy and safe.
Nearly 19% of the residents of Arizona are 65 years and older. To accommodate, there are several cities of note in Arizona where our loved ones can receive quality healthcare: Phoenix, Flagstaff, Prescott, Lake Havasu, Tucson, Mesa, among others.
Home Care (or In home Care) is suited for seniors who may only require some basic assistance at home. Care plans can be customized for each individual. The home aides support activities of daily living (ADLs), which include medication reminders, assistance with bathing and eating. Home Care may be an excellent care option for family members if they must leave town or just need a break from caring for their loved one. The Home Care aides bring a sense of personalization, providing companionship and socialization, a sense of connection.
Considerations when looking for care in Mesa
509,475 people call Mesa home. You can too!
In Mesa, the summers are sweltering and dry, the winters are cool, and it is mostly clear year round. Over the course of the year, the temperature typically varies from 43°F to 106°F and is rarely below 35°F or above 111°F.
Home Care Communities near Mesa, Arizona
Cities Near Mesa
Phoenix – 18 miles west of mesa
Scottsdale – 12 miles north of Mesa
Chandler – 8 miles south of Mesa
Queen Creek – 23 miles east of Mesa
Pricing and How to Pay for In-Home Care
The cost of home care will vary throughout the state of Arizona. Each city has different rates. Here are some average prices in major cities.
Phoenix: $5,600
Tucson: $5,350
Flagstaff: $6,700
Yuma: $4,300
Questions to Ask
Finding an assisted living community, can be overwhelming. Here are some tips on things to be observant of:
Local Hospital and Healthcare Providers
Banner Desert Medical Center
Dignity Health – Arizona General Hospital Mesa – Mesa, AZ
Banner Baywood Medical Center
Mountain Vista Medical Center
Resources and Links – Arizona
Area Agency on Aging Region One– Serves adults 60 and older, family caregivers of older adults, adults with disabilities and long-term care needs, adults diagnosed with HIV/AIDS, and victims of late-life domestic violence, elder abuse, and sexual assault.
Inter Tribal Council of Arizona, Inc., Area Agency on Aging – American Indian elders and those that are Title III, VI and VII eligible in Tribal Communities in Arizona. We work with 21 tribes in Arizona.
Adult Protective Services – Arizona Adult Protective Services (APS) is a program within the Division of Aging and Adult Services (DAAS) responsible for investigating allegations of abuse, exploitation and neglect of vulnerable adults.
State Health Insurance Assistance Program (SHIP)– SHIP provides health and long-term care insurance information to Medicare eligible Arizonans, their families and caregivers. The purpose of this program is to ensure Arizonans receive the benefits to which they are entitled.
Office of Arizona State Long-Term Care Ombudsman Program – The LTCOP will make every reasonable effort to assist, advocate, and intervene on behalf of the resident. When investigating complaints, the program will respect the resident, maintain their confidentiality, and will focus complaint resolution on the resident's wishes
Eldercare Locator This is a great resource to search for specific care in specific counties and cities. This database is a nationwide resource that connects older Americans and their caregivers with trustworthy local support resources. Connect with services such as meals, home care or transportation, or a caregiver education or respite from caregiving responsibilities. The Eldercare Locator is a public service of the Administration on Aging (AoA), an agency of the U.S. Administration for Community Living.
Medicare provides a search feature to find & compare providers near you, most senior housing and care providers are included on CareAvailability.com. Find & compare plans in your area. Determine if you qualify for premium savings
Medicaid offers information on how to apply for Medicaid, eligibility criteria, links to local state offices, and additional resources
The Alzheimer's Association is the leading voluntary health organization in Alzheimer's care, support, and research. Whether you are living with Alzheimer's or caring for someone with the disease, information and resources are available.
Search other areas for Home Care
Not finding what you're looking for? Take a look below.
Search Other Care and Housing Options