Sometimes people confuse moving to a retirement community with a loss of independence. But for many it is the exact opposite, they actually gain more freedom.
Today's retirement communities are far different than you might think. They're for people who want to maintain their independence, expand their horizons, and make their own decisions. Those who want to enjoy being more of their true self. Imagine everything you need to flourish and everything you need to flourish for years to come. A wealth of activities. A stylish setting. Fabulous cuisine. Attentive service. And supportive healthcare services should the need arise. So, before you say "I'm not ready" consider these things when making a decision about senior living and take a look at communities near you on CareAvailability.
Explore new interests and meet new friends.
As we age, our social circles can change. A retirement community can offer options to join in with peers as well as those of all ages, allowing you the choice of connecting with someone new or exploring a new interest. Social connections and connections to community are the key to a longer and more vibrant life. It's scientifically proven. A retirement community can offer a life energized through connection, with an extra hand if you should need it. Ask yourself, are you ready for more connection?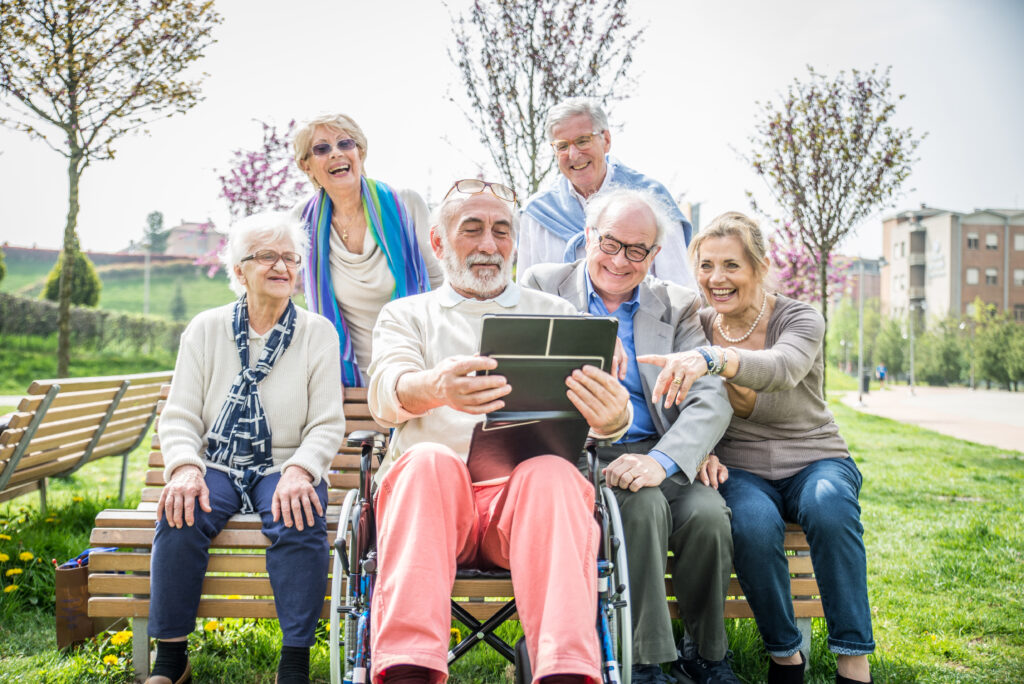 Simplify your life.
Enjoy the convenience of maintenance-free living with less home care and housework. No need to worry about driving, scheduled transportation options are available. Enjoy restaurant-style dining with delicious made-to-order menu choices. From comfortable favorites to trying something new, you'll always find an extensive selection of entrees from which to choose without having to worry about the hassle of shopping or preparing daily meals. And should you want specialized nutritional choices, there are a variety of menu options catering to different needs from low-sodium to plant-based selections.  Now is the time to experience the freedom a service-enriched community can offer you. With delicious and expansive dining options, the convenience of housekeeping and transportation services and so much more, you'll enjoy the advantages and independence of your lifestyle within a comfortable and maintenance-free environment. Are you ready for more convenience?
Why wait?
Whether downsizing or considering a single level floorplan, most people need to make housing adjustments as they grow older. You've planned ahead your whole life, so don't wait until you have to make a decision you or your loved ones haven't prepared for. Choosing a community that meets your preferences and interests as well as your needs offers you the opportunity to expand your horizons. To enjoy your lifestyle and thrive, now rather than later. Can you think of a better time to move?
We realize that circumstances can change.
Many communities offer vibrant, fulfilling lifestyle options from Independent Living to Assisted Living to Memory Care. In addition, you'll find access to preemptive and preventative wellness strategies to keep feeling fit and strong, rehabilitative services to help you heal and feel better, faster, and even onsite health and wellbeing clinics. A full range of health care options, from help with minor tasks to daily assistance and care. But most importantly assistance is personalized and can be adjusted up or down as you need allowing you to be ready for whatever happens.
Throw away your misconceptions about retirement living.
There's hardly anything more invigorating than trying something for the first time-whether it's the first time ever, or the first time in ages. It's all about living life with real zest and finding new ways to enjoy it. Explore the possibilities with a calendar of inspirations all curated by a full-time activities concierge. Imagine dining on exceptional cuisine, prepared by a chef who knows your tastes. Free yourself from daily concerns maintenance-free lifestyle and enjoy an empowered life filled with new friends and new opportunities.