Senior Homecare Options: How to find the right fit for you
It's never too early to choose a home care agency that you can rely on when life doesn't go as planned. Whether it's a little help around the house or more involved care, you should look for a home care agency that can safely meet all of your needs every step of the way.
Are you or a loved one resistant to the idea of receiving care?
Chances are that you just haven't found the right agency. Simply starting the conversation with a reputable home care agency and building trust can do wonders for melting away resistance. We hope you find this guide helpful as you go forward in search of the right In Home Care Provider in your community.
When is the right time to hire home care?
Most of us want to remain as independent as possible. Sometimes, all that may be required is a simple medication reminder. However, if getting ready for your day has become more difficult and you require some assistance with activities of daily living (ADLs) such as bathing, grooming and getting dressed, there are caregivers that can assist with these tasks. The first step is realizing that you need additional support and then asking for it.
Asking for help and the fear of losing independence and control can be challenging. There are community resources available to discuss these very topics, including: Registered Nurses and social workers. These professionals are well versed on what resources are available in your area.
Next, take some time to consider whether or not you'll stay in your home or move to community. Monthly charges range from $2,000 to $12,000 per month (depending on the level of care). Your financial situation and family support system will likely influence your decision to stay at home with extra help; or move to a community. This is a tough decision and may require downsizing and selling your home.
How do I pay for home care services?
Although paying for home care can be expensive, there are many options for seniors and their families. Learning more about Medicaid, Medicare, long-term care insurance, and various state programs can help older adults as they navigate the financial aspect of long-term care.
Comparisons & Definitions for Care At Home
There are so many choices for caregiving services at home. Which one is right for me, my loved one or my client? Let's define each avenue, looking at the differences to help you determine the best fit.
Full Service Home Care:
Licensed Agency; Services not limited with memory loss or dementia
Provides non-medical, skilled caregiving, case management & nursing services
Required to screen, employ & supervise caregiver
Cost based on services provided, comparable at non-medical level
The most comprehensive package of services
Non-Medical Home Care:
Limited to non-medical services, and companion care
May provide medication reminders or assistance to oriented client only
No skilled services provide, No Nurse on staff
Required to screen, employ & supervise caregiver
Cost comparable at non-medical level
Caregiver Registry:
Licensed Caregiver Registry Agency
Screens & verifies competency of caregivers
Does NOT employ or supervise caregiver, client takes on employer responsibilities & risks
No skilled care, case management or nursing services
Cost Registry Fee + Caregiver Cost; comparable-higher at non-medical level
Case Management Company:
Not Licensed to provide caregiving or nursing services
Does not employ caregivers, client takes on employer responsibilities & risks
Professional Case Manager's & RN's supervise, usually $70-$110.00/hour
Cost Professional fee + Caregiver Cost; comparable-higher at non-medical level
CEP (Client Employed Provider) Program:
Not Licensed; Caregiver Registry; State of Oregon; Medicaid
Program does not screen, employ or supervise, client takes on employer responsibilities & risks
Screens with Criminal Background Check only
Operates much like an on-line listing service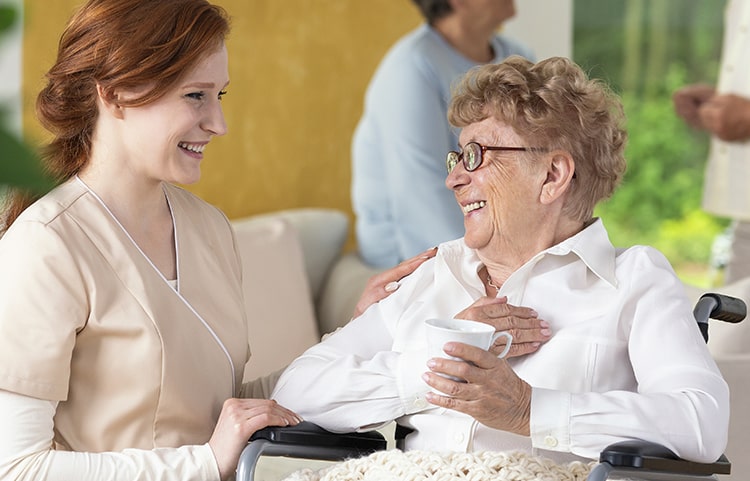 How to Choose an In-Home Care Agency
You will need to "shop around" to find a Home Care provider in your community that has the correct licensure, experience, and knowledge to provide the care you or your loved one will need. Costs for care giving services are, in general, similar across In Home Care providers in a given geographical area regardless if they are licensed to provide non-medical services only or are able to provide medication management, skilled care giving, case management & nursing services as well.
Take your time and do this in steps.
1. Do your homework, evaluate the care needs:
Before you make your first phone call, thoroughly consider what the care needs are. Ask yourself the following questions:
Do we need assistance with companionship, cooking and light housework?
Do we need someone who can provide hands-on care? For example: assistance with bathing, dressing or mobility.
Do we need a caregiver that speaks a particular language?
Do we need a care provider who can drive?
Will your family have the support of a Home Health Agency or a Hospice Agency that the In Home Care Provider will need to work with?
You will need to contract with an agency who has the ability to provide the services needed now and those that can be reasonably anticipated in the future.
Non-medical agencies cannot remind or assist with medications for client's who have a memory loss or dementia diagnosis. Further, in order for any In Home Care Agency to remind or assist you with medications, you must be able to tell the representative of the agency what, how much, when and why you take each of the medications your doctor has ordered you to take. In other words, you must be assessed competent to "self direct" the caregiver who will work with you. If you cannot do this, you must contract for In Home Care services with a full service agency.
Starting care with a Home Care Agency that is strictly non-medical means that if your needs increase, the agency will not be able to progress with you to provide the needed services. This will force you to establish a new relationship with a more qualified agency, all at a time when you or your loved ones health is declining.
To determine if you need a full service agency now, ask yourself the following questions:
Is there a memory loss diagnosis such as: short term memory loss, dementia or Alzheimer's disease or is the client becoming more confused & forgetful?
Do we need skilled medical assistance for things like blood pressure, blood sugar testing, medication administration, wound care or tube/drain/bag maintenance?
Do we need a care provider trained to perform a special task of nursing, to use special equipment, to assist with transfers or ambulation, to manage medications, tube feeding or provide end of life (Hospice) comfort care?
Do you need case management services? The services provided by a case manager include assessments, planning, advocacy, and presenting options to meet the individuals specific needs.
2. Evaluate the Home Care Agency Candidates:
Now that you have an idea of the services you or your loved one will need, it's time to call each agency and ask each In Home Care Agency Representative these questions:
How long has the agency been in business in this community?
Is the agency a local private agency or a franchised agency?
Is it possible to interview a caregiver to determine compatibility prior to the caregiver working for me?
Does the agency employ the caregiver and act as the employer of record?
How are the caregivers who work for the agency screened, trained & supervised?
Does the agency have a nurse on staff who provides service planning, oversight and training?
Is the agency licensed to provide medication and nursing services as well as non-medical services?
Does the agency provide bonding & workers compensation insurance?
How much will the needed services cost?
How much notice & what is the process for starting services?
How does the agency assist me to bill and receive payment from my insurance?
What happens if I don't find the provider the agency sends acceptable?
What if I need to speak to the agency representative after hours?
3. Make the right choice for you or your loved one:
Based on the answers to the above questions & your conversation with the agency representative, ask yourself these questions:
Was I satisfied with the answers to the questions I asked the agency?
Was I satisfied with the reviews I found on-line and/or the testimonials I found on the agency's web page?
Did I feel comfortable with the experience, knowledge and ability of the agency to provide my services?
Did the person I spoke to follow through with any promised information request?
Is the agency licensed to provide skilled care giving, case management & nursing services, as well as non-medical services?
Is the agency available by phone at all hours for assistance with any issues I have that may need immediate attention?
Is the cost for services appropriate to the level of care I will receive?
Additional Questions you may want to ask a home care agency
Agency Information
Is the agency a franchise or locally owned and operated?
Is the agency licensed by the State Department of Health?
Is the agency licensed for both home care and home health?
Does the agency have liability insurance?
Can the agency respond to you 24/7?
Caregiver Information
Are employees licensed, bonded & insured? Or are they independent contractors?
Does the agency test skills, conduct behavioral interviews and verify caregiver credentials?
Are caregivers required to have current certifications for First Aid, CPR, and TB?
Are caregivers provided continuing education/training?
Can authorized individuals monitor care and make requests online in real time?
Does the agency offer a caregiver replacement when the "fit" may not be right?
Documentation and Supervision
Does an RN/MSW/Care Manager conduct a free home care assessment?
Does an RN/MSW/Care Manager create a home care plan?
Does an RN/MSW/Care Manager supervise the caregivers?
Do caregivers receive client orientation before arriving at a client's home?
Policies and Cost
Can services be cancelled with a 4-hour notification?
Does the agency offer flexible scheduling, custom care plans, and a continuum of care?
Does the agency have weekly or monthly minimums?
What is the hourly minimum per shift?
Does the agency offer home care discounts?
What is the required deposit?
Will the agency accept long-term care insurance?
Elder care tips: Ensuring a beneficial relationship with a care provider
Developing an elder care plan for your aging loved ones enables you to ensure your parents get the care and assistance that will meet their physical, cognitive, medical, mobility, and emotional needs on a daily basis.
While it is completely normal for you to want to take on all of the responsibilities of caring for your seniors, handling all of these tasks on your own would likely not work out in the long term. Trying to add all of these responsibilities to everything you already do to take care of your own personal lives can leave you exhausted and incapable of giving your best to any of your responsibilities.
Hiring an elderly health care services provider as part of your elder care plan enables you to entrust that professional with some of the responsibilities of caring for your parents so that you can focus your time and energy more efficiently and effectively.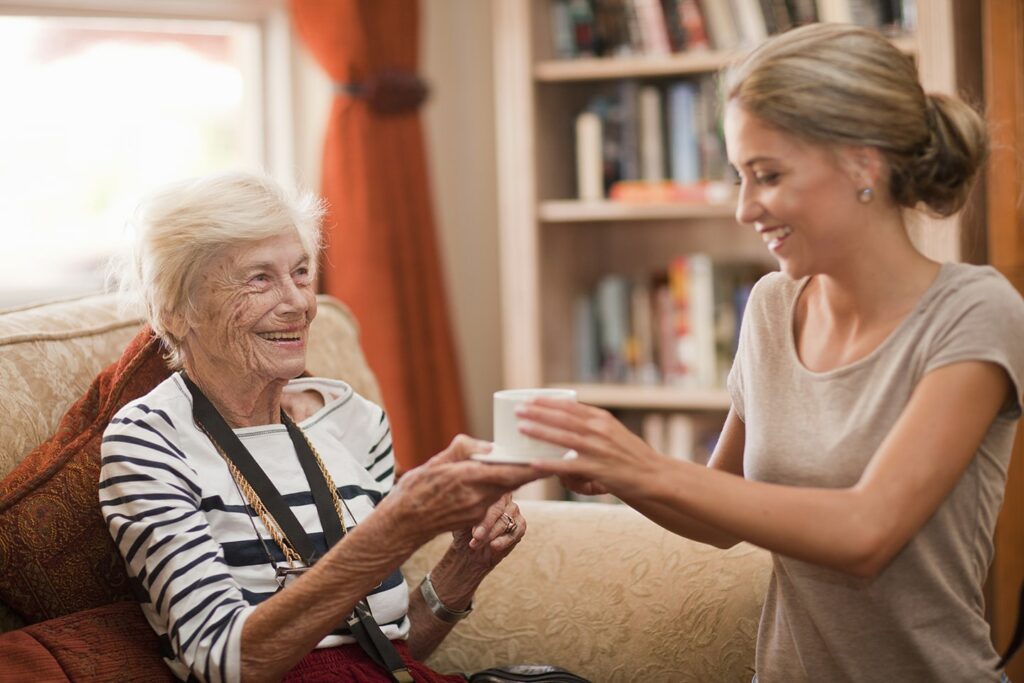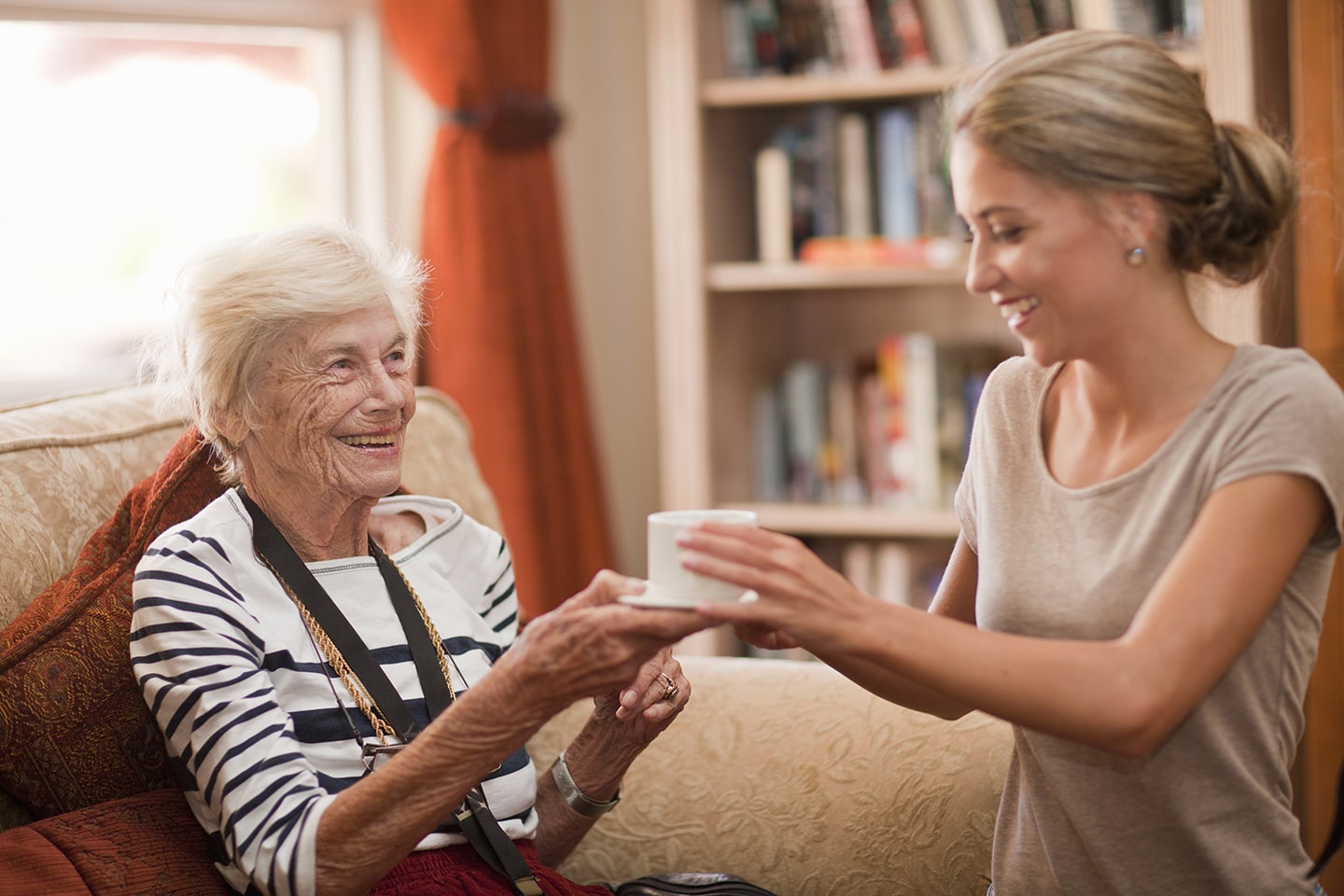 Use these tips to help your parents enjoy the best relationship possible with their care provider:
1. Plan Thoroughly:
Have a clear idea of what you and your parents expect from the relationship with your care provider. Clarifying these expectations enables you to pursue the factors of the relationship that you see as most important and allows you to narrow your focus when seeking out a care provider.
2. Think Family First:
Before you get a care provider involved, consider your family contribution to the care plan first. Determine how much you can practically do for your parents and ask how much your siblings would like to do. This makes it easier for you decide how much responsibility the care provider will need to take so you can give clear guidelines from the beginning and avoid confusion.
3. Communicate Openly:
It is important to see the elderly health care services provider as an employee rather than someone who is doing you a favor by taking care of your parents. Communicate openly with the care provider about your expectations, your standards of performance, and your feelings about their care for your parents so that they can continue to improve.
4. Support Individuality:
You want to be an active part of your parents' care, but in order to support a quality relationship, you need to give them the space and freedom to create and build that relationship on their own. Support your parents' ability to get to know the care provider and enjoy spending time with them on their own terms, including participating in activities, going on outings, and creating their own approaches to handling care tasks.