Home health care in the Washington
Washington is one of the safest places to live in the country. Residents of Washington love the weather, although rainy. However, mostly temperates throughout the year, especially towards the western side of the state are mild and desirable. Washington State is known for snow-capped volcanic mountains, multiple national parks and for its agricultural prowess, not to mention coffee. Home health is a unique type of care. A physician orders the services, and are typically provided after a hospital stay or a skilled rehab stay. The intention is that the patient may resume normal function around the house after they've recovered. Not all home health services require around the clock care. Sometimes a loved one may only need help a few days a week.

When you are looking into care for a loved one, there are other options aside from home health:
Definitions of types of care
Home Care: Caregiver assistance related to activities of daily living, including: mobility, eating, toileting, bathing and personal hygiene, dressing and grooming or cognition support. These services are typically not covered by medical insurance and do not require a physician's order.
Home Health: includes skilled nursing services, physical therapy, occupational therapy, speech language therapy and medical social services. A home health care agency may choose to be Medicare certified to be reimbursed for their services. Home health agencies may also teach you how to care for yourself. Services ordered by a physician, covered by Medical Insurance and typically provided following a hospital or skilled rehab stay.
Rehabilitation & Therapy: treatment for an injury, illness, or pain with the goal of restoring function, including nursing and therapy services. Rehab is ordered by
a physician and services are provided by nurses and physical, occupational, and speech therapists. Examples include working with a physical therapist to help you walk and with an occupational therapist to help you get dressed.
Respite Care: short term relief for family caregivers to take a break from the caregiving responsibilities and allows for a healthier and better quality of life for both the caregiver and care receiver. Respite services include: companionship, personal care, recreational activities and security. Respite care can be provided as short stay or for a longer period that allows the family caregiver to go on vacation or a business trip. Longer duration respite care is generally found at select senior housing communities although some Companion services may provide this service in the home.
Hospice Care (Palliative Care): emphasizes comfort measures and counseling to provide social, spiritual and physical support to the dying patient and his or her family. The goals of hospice are to keep the patient as comfortable as possible by relieving pain and other symptoms. Hospice care, is typically offered in the last six months of life and covered under Medicare Part A .
What is home health care?
Home Health is not Home Care. This is non-medical care. However, caregivers may work with patients to craft a plan to fit their needs.Home health professionals provide assistance with activities of daily living (ADLs). These in-home aides may assist with personal care and health monitoring, similar to the care an individual would receive in a long-term facility or community but rather in the comfort of their own home.
Services and care in a unique way
This level of care is designed for individuals who are ill with a chronic condition and assists in recovery after surgery and other acute health conditions. Home health is there to assist in faster recovery. Home health allows a patient to discharge from the hospital earlier and reduce future hospital admissions.
Trained professionals offer a litany of health services
The home health team consists of:
Physicians and Nurses, Home health aides and Certified nursing assistants, as well as Physical therapists, speech therapists and Occupational therapists.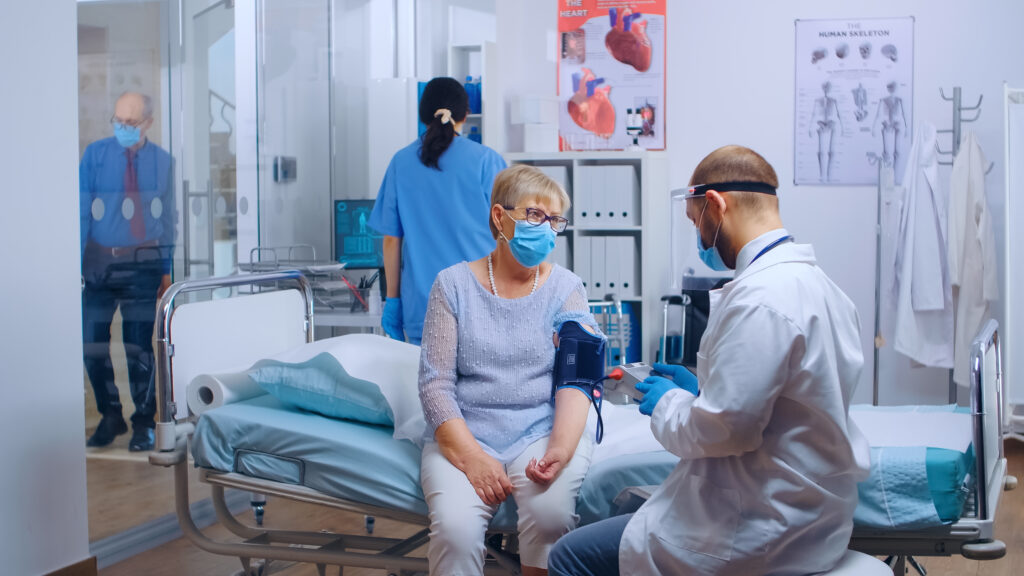 The services performed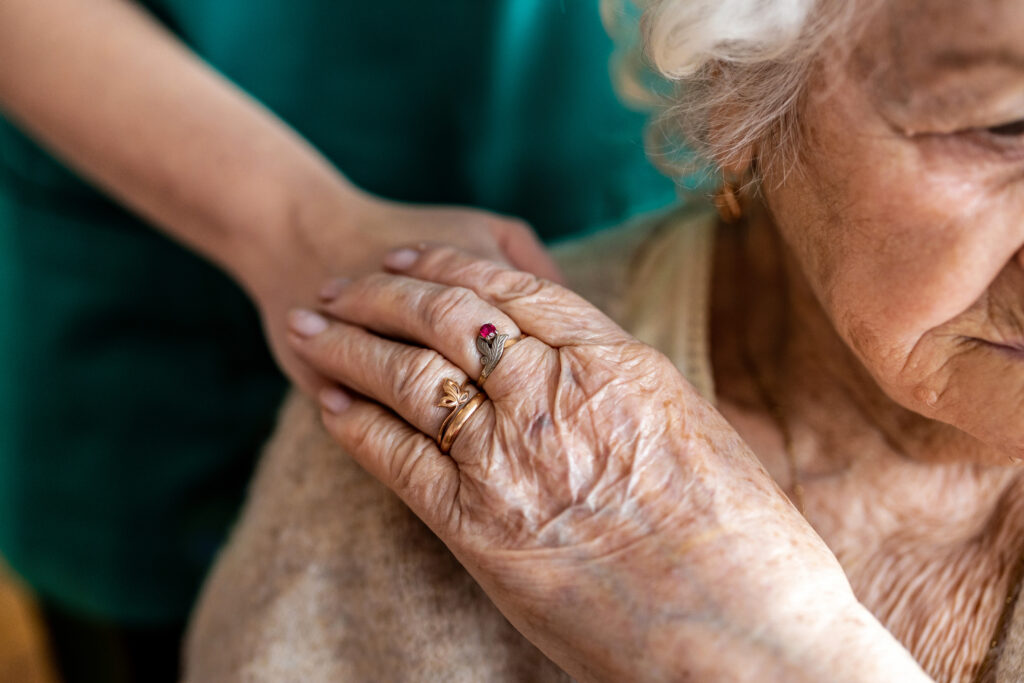 Injections
IV transfusion
Diabetes management
Catheter care
Tracheotomy care
Post-op rehabilitation
Typically, visits scheduled a few times a week with different disciplines of the home health team.
Find the Senior Care You're Looking For
Licensing and regulations
Licensing and certifications for Home health agencies must be in compliance with state and local standards. Agencies must process initial hiring background checks through the Washington State Department of Social and Health Services Background Check Central Unit (DSHS BCCU) and subsequent two-year checks through WSP. In order to receive Medicaid and Medicare, agencies must meet certain standards set out by the Centers for Medicare and Medicaid Services (CMS). A physician and qualified nurses oversee the skilled nurses and the other home health professionals.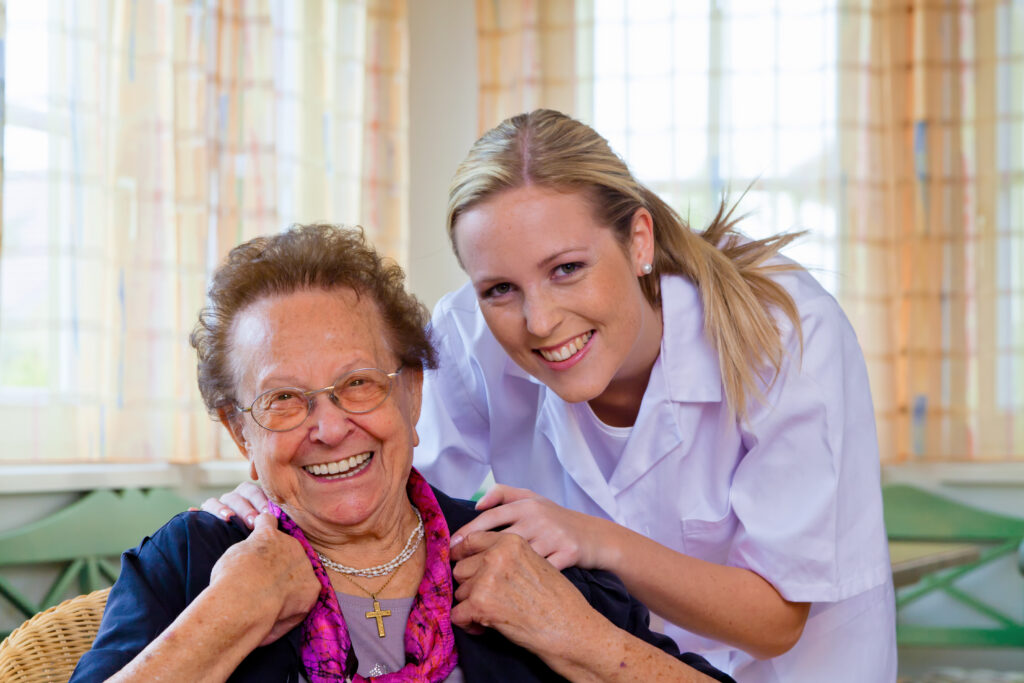 How to pay for Home Health and available coverage
Medicare:
Generally Medicare reimburses the cost of Home health services. Medicare typically covers your loved one when recovering from an illness or an accident or a surgery.
*Medicare covers the specific ailment. When treatment is completed Medicare coverage stops. 
Medicare is not a long-term care solution. 
Medicaid:
Medicaid programs are put in place on a state-by-state basis. Each state will have their own regulations regarding the coverage of care. Some individuals at a certain low-income level may qualify for Medicaid Home and Community Based Service Waivers.
Veteran Aid and Attendance:
This benefit is available to some military veterans or surviving spouses.
A veteran may qualify for as much as $2,050 each month.
A veteran with a sick spouse may be eligible for $1,600 per month.
If a veteran has passed, their surviving spouse can qualify for $1,300 per month.
Private Insurance:
Most health insurance companies typically cover some services for acute medical needs.
Do be aware, long-term coverage vary by plan. Not all long-term insurance will assist with home health services as the needs of the person tend to be temporary.
Private pay:
Families which can afford to do so may pay for care with private funds. Private pay can be a combination of retirement funds, personal savings, pension payments and family members may contribute funds toward a loved one's care as well.
Questions and Inquiries about Home Health
How long has the agency been serving this community?
Does the agency have any printed brochures describing the services it offers and how much they cost?
Is the agency an approved Medicare provider?
Is the agency currently licensed to practice (if required in the state where you live)?
Does a national accrediting body certify the quality of care?
Does the agency offer seniors a "Patients' Bill of Rights" that describes the rights and responsibilities of both the agency and the senior being cared for?
Is there a care plan in place that outline the patient's course of treatment, describing the specific tasks to be performed by each caregiver?
How closely do supervisors oversee care to ensure quality?
Will agency caregivers keep family members informed about the kind of care their loved one is getting?
Are agency staff members available around the clock, seven days a week, if necessary?
Does the agency have a nursing supervisor available to provide on-call assistance 24 hours a day?
How does the agency ensure patient confidentiality?
How are agency caregivers hired and trained?
What is the procedure for resolving problems when they occur?
How does the agency handle billing?
Is there a sliding fee schedule based on ability to pay, and is financial assistance available to pay for services?
Will the agency provide a list of references for its caregivers?
Who does the agency call if the home health care worker cannot come when scheduled?
What type of employee screening is done?
Resources and Links – Washington
Community Living Connections For people who are looking primary for Information and assistance line for people facing aging and disability issues.
Washington State Long-Term Care Ombudsman Program – Promotes and protects the rights of long-term care residents living in licensed care facilities with the assistance of trained volunteers, the Ombudsman investigates and resolves complaints made by or on behalf of residents, and identifies problems that affect a substantial number of residents.
Adult Protective Services (APS) For those who are looking to contact APS for reports on allegations of abandonment, abuse, financial exploitation, neglect, or self-neglect of vulnerable adults living in the community and in facilities.
Department of Social and Health Services Adult Abuse and Prevention A Department we are tied together by a single mission: to transform lives. Each administration within DSHS has a refined focus on this mission. Individually we have the following missions to transform lives by promoting choice, independence and safety through innovative services.
Office of Insurance Commissioner, Statewide Health Insurance Benefits Advisors (SHIBA)– SHIBA has volunteers who can help you with your health care coverage questions. You get free, unbiased and confidential education and assistance.
Eldercare Locator This is a great resource to search for specific care in specific counties and cities. This database is a nationwide resource that connects older Americans and their caregivers with trustworthy local support resources. Connect with services such as meals, home care or transportation, or a caregiver education or respite from caregiving responsibilities. The Eldercare Locator is a public service of the Administration on Aging (AoA), an agency of the U.S. Administration for Community Living.
Medicare provides a search feature to find & compare providers near you, most senior housing and care providers are included on CareAvailability.com. Find & compare plans in your area. Determine if you qualify for premium savings
Medicaid offers information on how to apply for Medicaid, eligibility criteria, links to local state offices, and additional resources
The Alzheimer's Association is the leading voluntary health organization in Alzheimer's care, support, and research. Whether you are living with Alzheimer's or caring for someone with the disease, information and resources are available.
Search other areas for Home Health