California Home Health: Common Terms, How to pay for Home Health, Licensing and Questions to ask
California is known for sunshine, beautiful coastline, Hollywood and Silicon Valley. The culture in California is relaxed and easy going. There is 800 miles of majestic coastline, beaches and cliffs permitting some of the most beautiful views of the Pacific Ocean. Lush mountains give Californians the opportunity for great outdoor adventures and fresh air. The state is the most populated in the nation, and also is home to the most diverse population of citizens. Because of the ideal climate and variety of communities, California is a hot spot for seniors and retirees. as our senior population gets older, the chances they may need rehabilitation or care after a surgery or injury increase and they may require care at some point. Most people think of a nursing home as the only option for senior care. Nursing homes are definitely not the only option. Home health in California is generally provided so the patient may be in their home while receiving care, as opposed to a long-term facility like a nursing home or assisted living community. The individual's treatment plan (as assigned by the doctor) may include physical and occupational therapy, the monitoring of recovery, injections or wound care. Upon completion of the rehabilitation, the patient may resume normal function around the house after they've recovered.
California has several cities where excellent healthcare is available to residents 65 years and older: Los Angeles, San Diego, Anaheim, Sacramento, San Jose, San Francisco, Oakland, Santa Cruz, among many others.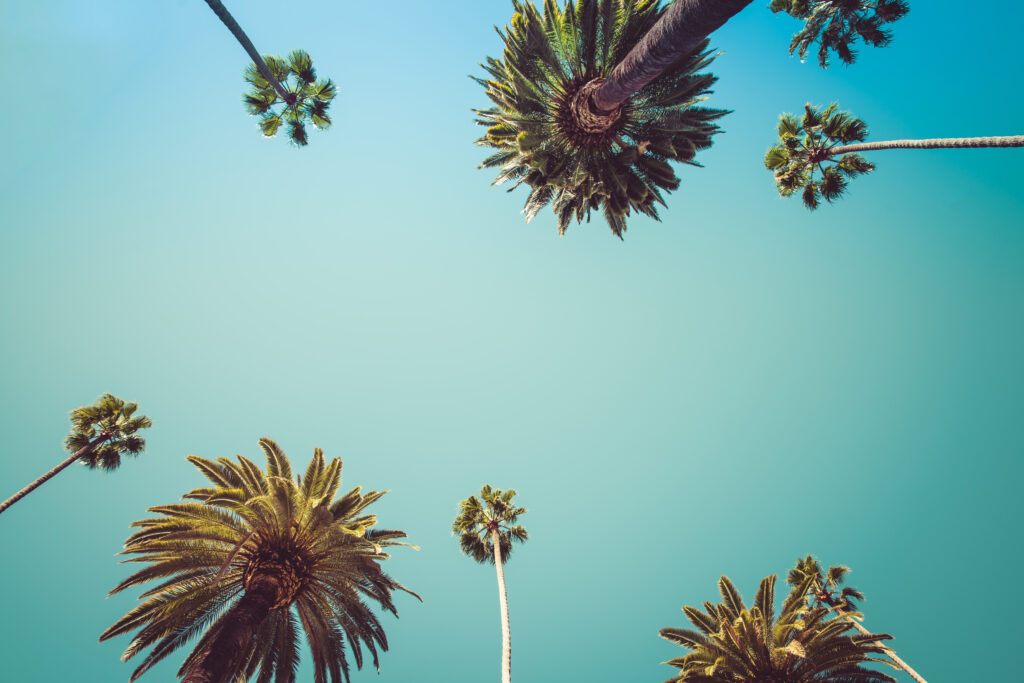 *Take note that home health services are different from other types of care. Generally, when people think of senior care they immediately imagine a nursing home. This is definitely not the case. Nursing homes are far from your only option when providing care for a loved one.
Definitions of types of care
Home Care: Caregiver assistance related to activities of daily living, including: mobility, eating, toileting, bathing and personal hygiene, dressing and grooming or cognition support. These services are typically not covered by medical insurance and do not require a physician's order.
Home Health: includes skilled nursing services, physical therapy, occupational therapy, speech language therapy and medical social services. A home health care agency may choose to be Medicare certified to be reimbursed for their services. Home health agencies may also teach you how to care for yourself. Services ordered by a physician, covered by Medical Insurance and typically provided following a hospital or skilled rehab stay.
Rehabilitation & Therapy: treatment for an injury, illness, or pain with the goal of restoring function, including nursing and therapy services. Rehab is ordered by
a physician and services are provided by nurses and physical, occupational, and speech therapists. Examples include working with a physical therapist to help you walk and with an occupational therapist to help you get dressed.
Respite Care: short term relief for family caregivers to take a break from the caregiving responsibilities and allows for a healthier and better quality of life for both the caregiver and care receiver. Respite services include: companionship, personal care, recreational activities and security. Respite care can be provided as short stay or for a longer period that allows the family caregiver to go on vacation or a business trip. Longer duration respite care is generally found at select senior housing communities although some Companion services may provide this service in the home.
Hospice Care (Palliative Care): emphasizes comfort measures and counseling to provide social, spiritual and physical support to the dying patient and his or her family. The goals of hospice are to keep the patient as comfortable as possible by relieving pain and other symptoms. Hospice care, is typically offered in the last six months of life and covered under Medicare Part A .
Short-term or long-term care?
Home health services are generally short-term (temporary), depending on the doctor's orders. Not all home health services require around the clock care. However, there are situations in which the caregivers continue the home health care beyond the doctor's order.
Is Home Health the same as Home Care?
Home care is not home health
Typically, this is non-medical care. Home care professionals assist with activities of daily living (ADLs). These in-home aides may assist with personal care and health monitoring, similar to the care an individual would receive in a long-term facility or community, in the comfort of their own home. However, caregivers may work with patients to craft a plan to fit their needs.
How is Home Health different?
Senior Home Health is a level of care designed for individuals who need care while recovering after surgery and other acute health conditions. Home health is there to assist in faster recovery, and allows a patient to discharge from the hospital earlier and reduce future hospital admissions.
Service plans
These services are approved and prescribed by the individual's doctor. Within the home health plan is a detailed description of the type (or types) of medical care your loved one will receive. It will show you the plan for what types of care professionals will be delivering the care and the schedule they will be working.
What to look for in a California Home Health Agency
Most commonly, your loved one's doctor will prescribe a home healthcare agency. Being serviced by the agency your physician has chosen is not set in stone and you may choose to use a different home health agency if you choose. If you know someone, a friend or family member who has received home health care and they were satisfied with their trained professional team, you can inquire into that agency.
The home health team consists of:
Physicians
Nurses
Home health aides
Certified nursing assistants
Physical therapists
Occupational therapists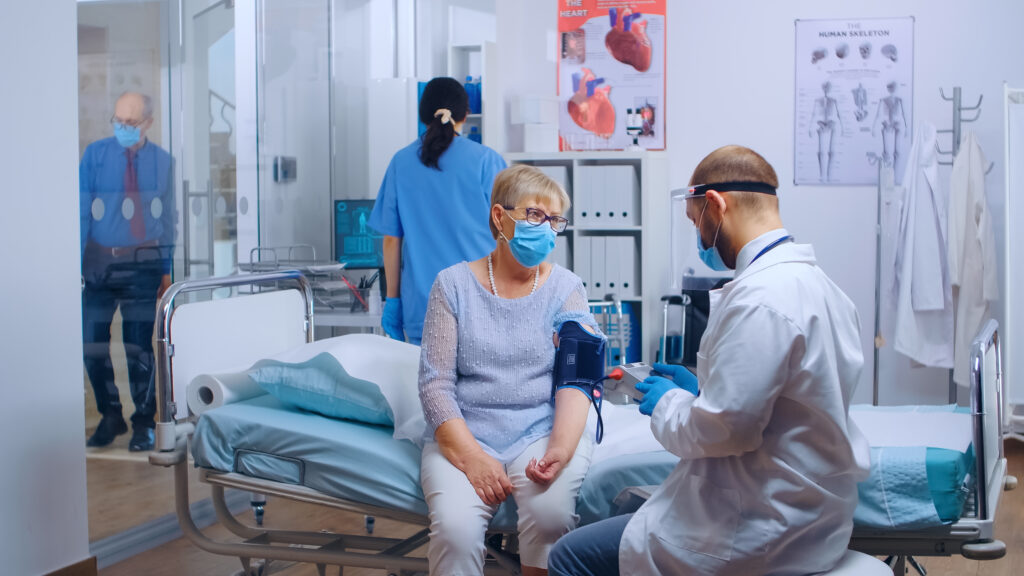 What does the certified team of Home Health aides do?
Physical Therapists
Physical therapists work to help individuals regain strength and mobility after an injury. They may help with range of motion and muscle movement, relieve pain and improve general strength. The physical therapist will implement specialized exercises and teach how to do them with detailed instructions. Along with teaching rehabilitative exercises, they will be willing to answer any questions or concerns.
Registered Nurses (RNs)
RNs perform certain medical assistance, like changing dressings, managing catheters, injections, managing medications for patients. These nurses will make evaluations of the individual when visiting.
Certified Nursing Aides
These aides are certified to visit the home and provide medical care. They may help with ADLs as well. They are trained and certified to assist with mobility devices, administer medications, help with braces, massage and help with simple dressing of wounds.
With specific training, some certified nursing aides may operate medical equipment such as oxygen ventilators. Training and certifications will vary by state.
Home Health Aides
Home Health Aides come to the home and perform medical care. They may assist with activities of daily living (ADLs): preparing meals or bathing, getting dressed and even some light housekeeping as needed. These are trained professionals who can generally administer medications and may assist with mobility devices and other tasks.
Laws and regulations for California home health
Licensing
In California, home health and home care are regulated and licensed by the Home Care Services Bureau. This bureau is responsible for conducting compliance checks.
Grievances
Any suspected abuse is to be reported. The Home Care Services Bureau responds to any filed claims.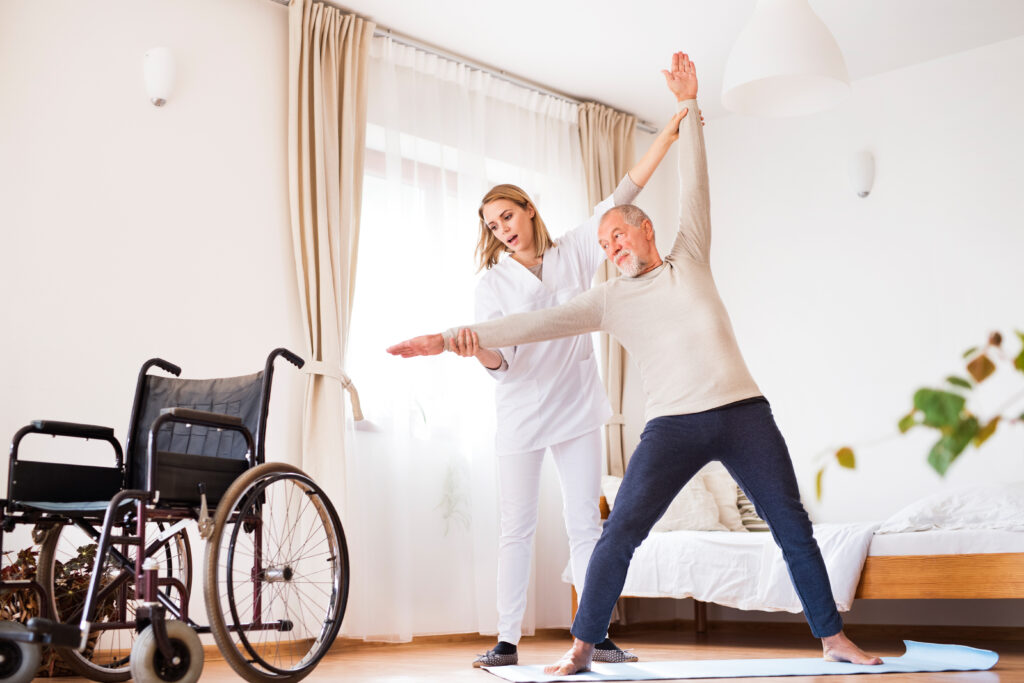 How much does Home Health in California cost?
Typically, home health services are covered by Medicaid (Medi-Cal) if the person qualifies. Eligibility requirements are both financial and medical in nature.
If Home health services are to be paid out of pocket, the average cost is a little over $6,000 per month in California. This is based on 40 hours of care per week. Generally, recipients of home health do not require 40 hours of care per week.
How to pay for Home Health and available coverage
Medicare:
Generally Medicare reimburses the cost of Home health services. Medicare typically covers your loved one when recovering from an illness or an accident or a surgery.
*Medicare covers the specific ailment. When treatment is completed Medicare coverage stops. 
Medicare is not a long-term care solution. 
Medicaid:
Medicaid programs are put in place on a state-by-state basis. Each state will have their own regulations regarding the coverage of care. Some individuals at a certain low-income level may qualify for Medicaid Home and Community Based Service Waivers.
Veteran Aid and Attendance:
This benefit is available to some military veterans or surviving spouses.
A veteran may qualify for as much as $2,050 each month.
A veteran with a sick spouse may be eligible for $1,600 per month.
If a veteran has passed, their surviving spouse can qualify for $1,300 per month.
Private Insurance:
Most health insurance companies typically cover some services for acute medical needs.
Do be aware, long-term coverage vary by plan. Not all long-term insurance will assist with home health services as the needs of the person tend to be temporary.
Private pay:
Families which can afford to do so may pay for care with private funds. Private pay can be a combination of retirement funds, personal savings, pension payments and family members may contribute funds toward a loved one's care as well.
Questions and Inquiries about Home Health
How long has the agency been serving this community?
Does the agency have any printed brochures describing the services it offers and how much they cost?
Is the agency an approved Medicare provider?
Is the agency currently licensed to practice (if required in the state where you live)?
Does a national accrediting body certify the quality of care?
Does the agency offer seniors a "Patients' Bill of Rights" that describes the rights and responsibilities of both the agency and the senior being cared for?
Is there a care plan in place that outline the patient's course of treatment, describing the specific tasks to be performed by each caregiver?
How closely do supervisors oversee care to ensure quality?
Will agency caregivers keep family members informed about the kind of care their loved one is getting?
Are agency staff members available around the clock, seven days a week, if necessary?
Does the agency have a nursing supervisor available to provide on-call assistance 24 hours a day?
How does the agency ensure patient confidentiality?
How are agency caregivers hired and trained?
What is the procedure for resolving problems when they occur?
How does the agency handle billing?
Is there a sliding fee schedule based on ability to pay, and is financial assistance available to pay for services?
Will the agency provide a list of references for its caregivers?
Who does the agency call if the home health care worker cannot come when scheduled?
What type of employee screening is done?
Resources and Links- California
Area Agencies on Aging The California Department of Aging (CDA) administers programs that serve older adults, adults with disabilities, family caregivers, and residents in long-term care facilities throughout the State. These services are provided locally by contracted agencies. This webpage is intended for those who provide, or seek to provide a variety of aging services.
The Home Care Services Bureau is responsible for licensing Home Care Organizations including processing applications, receiving and responding to complaints and conducting unannounced visits to ensure compliance.
California Department of Aging Under the umbrella of the California Health and Human Services Agency, the California Department of Aging (CDA) administers programs that serve older adults, adults with disabilities, family caregivers, and residents in long-term care facilities throughout the State. These programs are funded through the federal Older Americans Act, the Older Californians Act, and through the Medi-Cal program.
California Rural Indian Health Board The Pit River Tribe of California's Rancherias in the operating area are as follows: * Montgomery Creek Rancheria * Roaring Creek Rancheria * Burney * Lookout Rancheria * XL Ranch Rancheria * Likely Rancheria * Big Bend Rancheria The main site, Burney Indian Health Clinic, in Burney, CA offers full time health care in many fields. As a service to the community the Shasta County W.I.C. Program is also located at the site in Burney. A satellite office, the XL Ranch Reservation Clinic, is located in Alturas, CA (Modoc County) providing referral and outreach services. The principal referral facility is Mercy Medical Center Hospital in Redding, CA which approximately miles from the main clinic site. This facility offers general medicine with 169 medical/surgical, 14 ICU, 14 CCU, 19 Pedriatrics, 29 Perinatal, 5 Acute/Respiratory and 6 ICCN beds
Eldercare Locator This is a great resource to search for specific care in specific counties and cities. This database is a nationwide resource that connects older Americans and their caregivers with trustworthy local support resources. Connect with services such as meals, home care or transportation, or a caregiver education or respite from caregiving responsibilities. The Eldercare Locator is a public service of the Administration on Aging (AoA), an agency of the U.S. Administration for Community Living.
Medicare provides a search feature to find & compare providers near you, most senior housing and care providers are included on CareAvailability.com. Find & compare plans in your area. Determine if you qualify for premium savings
Medicaid offers information on how to apply for Medicaid, eligibility criteria, links to local state offices, and additional resources.
The Alzheimer's Association is the leading voluntary health organization in Alzheimer's care, support and research. Whether you are living with Alzheimer's or caring for someone with the disease, information and resources are available.
The Center for Medicare & Medicaid serves the public as a trusted partner and steward, dedicated to advancing health equity, expanding coverage, and improving health outcomes. 
The California Department of Public Health works to protect the public's health in the Golden State and helps shape positive health outcomes for individuals, families and communities. The Department's programs and services, implemented in collaboration with local health departments and state, federal and private partners, touch the lives of every Californian and visitor to the state 24 hours a day, 7 days a week.
Medi-Cal is the state of California's Medicaid program. The Medi-Cal program aims to provide health care services to about 13 million Medi-Cal beneficiaries.
Search other areas for Home Health