Orem Utah Home Health: Common Terms, How to pay for Home Care, Licensing and Questions to ask
Orem is a city in Utah County in the northern part of the state. It is adjacent to Provo, Lindon, and Vineyard and is approximately 45 miles (72 km) south of Salt Lake City. Residents enjoy the friendly atmosphere, local cuisine, and many numerous city parks. Orem is renowned for the Timpanogos Storytelling Festival, and its Summerfest celebration and parade in June is a popular local attraction.These features and more have led to Orem becoming a preferred location for senior citizens to retire and seek care.
Utah is known for its natural beauty and national parks. Sightseers from all over the country come to experience the majestic nature Utah offers. The cost of housing and the cost of living is lower than the national average. Utah is a beautiful location for those considering senior care.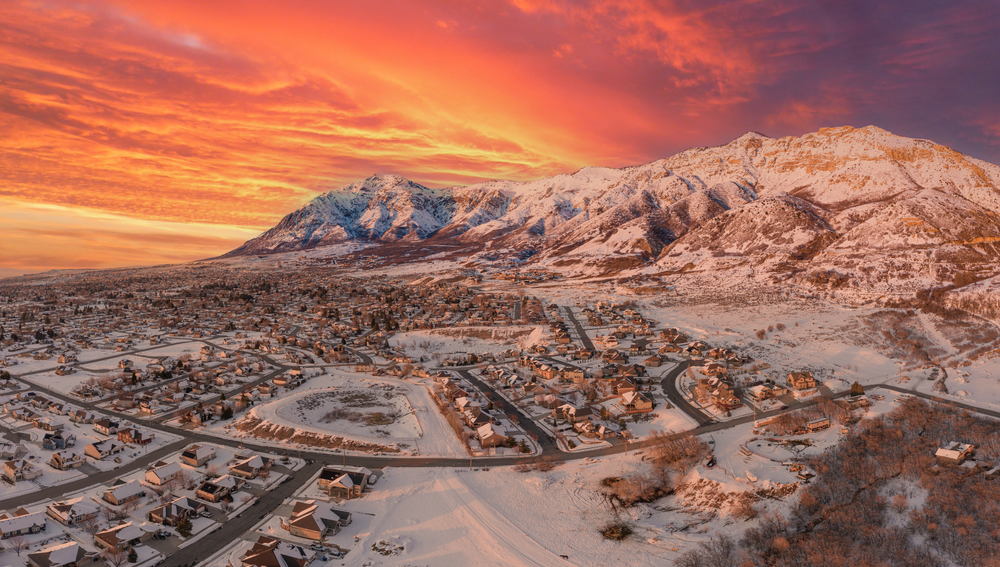 About Home Health in Orem
A physician orders home health for you, and the services are typically provided after a hospital stay or a skilled rehab stay. These services are unique in comparison with other forms of care. They are tailored to the patient and put in place by the doctor. The patient may resume normal function around the house after they've recovered. Utah is a great place to live and receive care because of the low housing costs and low costs of living -not to mention one of the most beautiful landscapes in all of the United states. This level of care is designed for individuals who are ill with a chronic condition and assists in recovery after surgery and other acute health conditions. Home health allows a patient to discharge from the hospital earlier and reduce future hospital admissions. Home health is there to assist in faster recovery and prevents long stays in rehabilitation centers.The Department of Health and Human Services licenses and regulates home health operations in the state of Utah. They license and monitor several agency types as well as health professionals. You can contact the Utah Department of Health For more information. Medicare Part B and the Hospital Insurance Act cover home health services. In order to receive Medicaid and Medicare, agencies must meet certain standards set out by the Centers for Medicare and Medicaid Services (CMS).
Considerations when looking for care in Orem
Orem is home to 97,861 people so there is a small town feeling with the perks of a lot of healthcare. There are 20 home health agencies to choose from. In Orem, the summers are hot, dry, and mostly clear and the winters are freezing, snowy, and partly cloudy
Cities Near Orem
Prov – 5 miles south
Lehi – 13 miles north
Springville – 13 miles south
Pleasant Grove – 6 miles north
How to pay for Home Health and available coverage
Medicare:
Generally Medicare reimburses the cost of Home health services. Medicare typically covers your loved one when recovering from an illness or an accident or a surgery.
*Medicare covers the specific ailment. When treatment is completed Medicare coverage stops. 
Medicare is not a long-term care solution. 
Medicaid:
Medicaid programs are put in place on a state-by-state basis. Each state will have their own regulations regarding the coverage of care. Some individuals at a certain low-income level may qualify for Medicaid Home and Community Based Service Waivers.
Veteran Aid and Attendance:
This benefit is available to some military veterans or surviving spouses.
A veteran may qualify for as much as $2,050 each month.
A veteran with a sick spouse may be eligible for $1,600 per month.
If a veteran has passed, their surviving spouse can qualify for $1,300 per month.
Private Insurance:
Most health insurance companies typically cover some services for acute medical needs.
Do be aware, long-term coverage vary by plan. Not all long-term insurance will assist with home health services as the needs of the person tend to be temporary.
Private pay:
Families which can afford to do so may pay for care with private funds. Private pay can be a combination of retirement funds, personal savings, pension payments and family members may contribute funds toward a loved one's care as well.
Questions and Inquiries about Home Health
How long has the agency been serving this community?
Does the agency have any printed brochures describing the services it offers and how much they cost?
Is the agency an approved Medicare provider?
Is the agency currently licensed to practice (if required in the state where you live)?
Does a national accrediting body certify the quality of care?
Does the agency offer seniors a "Patients' Bill of Rights" that describes the rights and responsibilities of both the agency and the senior being cared for?
Is there a care plan in place that outline the patient's course of treatment, describing the specific tasks to be performed by each caregiver?
How closely do supervisors oversee care to ensure quality?
Will agency caregivers keep family members informed about the kind of care their loved one is getting?
Are agency staff members available around the clock, seven days a week, if necessary?
Does the agency have a nursing supervisor available to provide on-call assistance 24 hours a day?
How does the agency ensure patient confidentiality?
How are agency caregivers hired and trained?
What is the procedure for resolving problems when they occur?
How does the agency handle billing?
Is there a sliding fee schedule based on ability to pay, and is financial assistance available to pay for services?
Will the agency provide a list of references for its caregivers?
Who does the agency call if the home health care worker cannot come when scheduled?
What type of employee screening is done?
Local Hospitals and Healthcare Providers
Orem Community Hospital
331 N 400 W St, Orem, UT 84057
Timpanogos Regional Hospital
750 W 800 N, Orem, UT 84057
Central Orem Clinic
505 400 N, Orem, UT 84057
North Orem Clinic
1975 N State St, Orem, UT 84057
Local Resources and Links
Ability First Utah Non profit organiation that provides support services to individuals of all ages and types of disabilities. Individuals must have a physical, mental, cognitive or sensory disabilities to qualify for services. 5 core services are provided free of charge, Peer support, Independent Living Life Skills Training, Individual and system change advocacy and Nursing Home & youth transition services. Other services we provide are Equipment Loan Bank and Assistive Technology evaluation services and transportation to and from program services and to transportation to and from vital community resources.
Utah Department of Human Services, Division of Aging & Adult Services Utah Aging & Adult Services. Helps older Utah residents to be as independent as possible for as long as possible through advocacy, development and delivery of policies, programs and services which support and empower the elderly and their families.
Salt Lake County Aging & Adult Services We provide services in compliance with the Older Americans Act which includes, NCW, AW, TAP (a State funded program for adults 18-59, Medicaid eligible), MOW, Rides for Wellness, FGP/SCP, Senior employment, RSVP, SHIP/SMP, Ombudsman, Elder Abuse, Legal Service referral. Our mission is: Promoting independence through advocacy, engagement and access to resources.
Adult Protective Services APS is a social services program that serves older adults and adults with disabilities who are in need of assistance. APS workers investigate cases of abuse, neglect or exploitation, working closely with a wide variety of allied professionals such as physicians, nurses, paramedics, firefighters and law enforcement officers.
Eldercare Locator This is a great resource to search for specific care in specific counties and cities. This database is a nationwide resource that connects older Americans and their caregivers with trustworthy local support resources. Connect with services such as meals, home care or transportation, or a caregiver education or respite from caregiving responsibilities. The Eldercare Locator is a public service of the Administration on Aging (AoA), an agency of the U.S. Administration for Community Living.
Medicare provides a search feature to find & compare providers near you, most senior housing and care providers are included on CareAvailability.com. Find & compare plans in your area. Determine if you qualify for premium savings
Medicaid offers information on how to apply for Medicaid, eligibility criteria, links to local state offices, and additional resources
The Alzheimer's Association is the leading voluntary health organization in Alzheimer's care, support, and research. Whether you are living with Alzheimer's or caring for someone with the disease, information and resources are available.
Search other areas for Home Health