Austin Texas Home Health: Common Terms, How to pay for Home Health, Licensing and Questions to ask
Austin is vibrant with entertainment, art, and culture. Austin is the state capital of Texas, an inland city bordering the Hill Country region. Home to the University of Texas flagship campus, Austin is known for its eclectic live-music scene centered around country, blues and rock. This city is home to hundreds of live music venues and some of the premier music festivals in the country. It's a city brimming not only with music but also fitness and delicious cuisine. Austin's many parks and lakes are popular for hiking, biking, swimming and boating. South of the city, Formula One's Circuit of the Americas raceway has hosted the United States Grand Prix. No matter how much time you've spent in Austin, there's something new to discover in every neighborhood.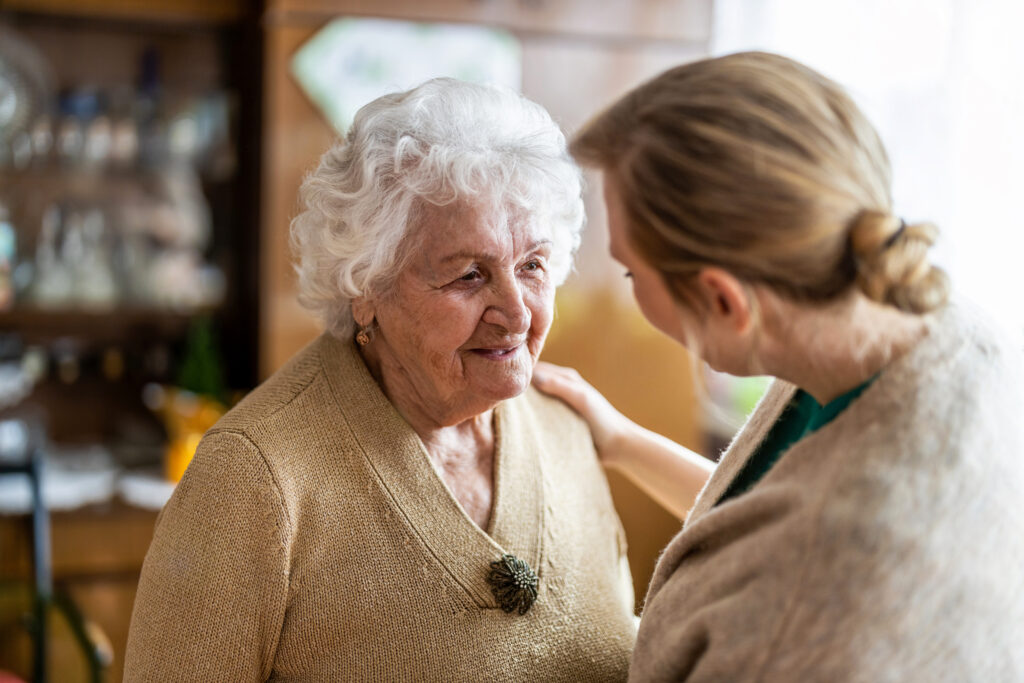 About Home Health in Austin
Texas is one of the biggest states in the United States, and its population shows that. Over 3.5 million aging adults 65 years and older call Texas home. And as a result of aging it is common some people may require care at some point. Home health services are unique in comparison with other forms of care. These services are generally provided so the patient may be in their home while receiving care, as opposed to a long-term facility. Home health in Texas designs each individual's treatment plan (as assigned by the doctor), which may include physical and occupational therapy, the monitoring of recovery, injections or wound care. Not all home health services require around the clock care. However, there are situations in which the caregivers continue the home health care beyond the doctor's order. Upon completion of the rehabilitation, the patient may resume normal function around the house after they've recovered.
Considerations when looking for care in Austin
In Austin's city of 964,177 people, there are 250 home health agencies to choose from to get your care.
The hot season in Austin is from June to September, with an average high temperature above 90°F. The hottest month in Austin is August, with an average high of 96°F and low of 75°F. The cool season lasts from November to February, with an average high temperature below 68°F. The coldest month of the year in Austin is January, with an average low of 43°F and high of 62°F.
Cities Near Austin
Round Rock – 18 miles north of Austin
San Marcos – 31 miles south of Austin
Lake Way – 22 miles west of Austin
Garfield – 13 miles east of Austin
Pricing and How to Pay for Home Health
Generally, those people who receive home health service will not require 40 hours per week. Home health care in Texas may cost anywhere between $20 to $40 per hour, or may cost more if there are specific services required which are of a higher level. This service is prescribed by your doctor and it is possible it's covered by your health insurance.
How to pay for Home Health and available coverage
Medicare:
Generally Medicare reimburses the cost of Home health services. Medicare typically covers your loved one when recovering from an illness or an accident or a surgery.
*Medicare covers the specific ailment. When treatment is completed Medicare coverage stops. 
Medicare is not a long-term care solution. 
Medicaid:
Medicaid programs are put in place on a state-by-state basis. Each state will have their own regulations regarding the coverage of care. Some individuals at a certain low-income level may qualify for Medicaid Home and Community Based Service Waivers.
Veteran Aid and Attendance:
This benefit is available to some military veterans or surviving spouses.
A veteran may qualify for as much as $2,050 each month.
A veteran with a sick spouse may be eligible for $1,600 per month.
If a veteran has passed, their surviving spouse can qualify for $1,300 per month.
Private Insurance:
Most health insurance companies typically cover some services for acute medical needs.
Do be aware, long-term coverage vary by plan. Not all long-term insurance will assist with home health services as the needs of the person tend to be temporary.
Private pay:
Families which can afford to do so may pay for care with private funds. Private pay can be a combination of retirement funds, personal savings, pension payments and family members may contribute funds toward a loved one's care as well.
Questions and Inquiries about Home Health
How long has the agency been serving this community?
Does the agency have any printed brochures describing the services it offers and how much they cost?
Is the agency an approved Medicare provider?
Is the agency currently licensed to practice (if required in the state where you live)?
Does a national accrediting body certify the quality of care?
Does the agency offer seniors a "Patients' Bill of Rights" that describes the rights and responsibilities of both the agency and the senior being cared for?
Is there a care plan in place that outline the patient's course of treatment, describing the specific tasks to be performed by each caregiver?
How closely do supervisors oversee care to ensure quality?
Will agency caregivers keep family members informed about the kind of care their loved one is getting?
Are agency staff members available around the clock, seven days a week, if necessary?
Does the agency have a nursing supervisor available to provide on-call assistance 24 hours a day?
How does the agency ensure patient confidentiality?
How are agency caregivers hired and trained?
What is the procedure for resolving problems when they occur?
How does the agency handle billing?
Is there a sliding fee schedule based on ability to pay, and is financial assistance available to pay for services?
Will the agency provide a list of references for its caregivers?
Who does the agency call if the home health care worker cannot come when scheduled?
What type of employee screening is done?
Local Hospitals and Healthcare Providers
People's Community Clinic
2909 N Interstate Hwy 35, Austin, TX 78722
Capital Medical Clinic
1004 W 32nd St Suite 400, Austin, TX 78705
St. David's Medical Center
919 E 32nd St, Austin, TX 78705
Ascension Seton Southwest Hospital
7900 Farm to Market Rd 1826, Austin, TX 78737
Texas Department of Health and Human Services Texas Health and Human Services — which includes the Texas Health and Human Services Commission and the Texas Department of State Health Services has hundreds of programs and services that help more than 7.5 million Texans a month live better lives, and it's our strong foundation of dedicated people who make it happen every single day
Area Agency on Aging of the Capital Area All the services of AAA and ADRC. Information Referral, Care Coordination, Caregiver Support programs, Benefit Counseling, Ombudsman, health and wellness, streamlined access to LTSS through the ADRC.
Health Information, Counseling and Advocacy Program (HICAP) The program offers counseling and assistance on a variety of topics including: Medicare, Medicaid, Medicare Supplemental Insurance- long term care financing options and other health insurance options.
Texas Legal Services Center Legal Hotline for Texans: If you are age 60 or older, our attorneys can give you legal advice – all for free and over the phone. We offer counsel and advice on certain civil (non-criminal) legal matters like: Advanced Directives, Defense of guardianships, Power of attorney, Transfrer on Death Deeds, Mmedicaid, Long-term Care
Eldercare Locator This is a great resource to search for specific care in specific counties and cities. This database is a nationwide resource that connects older Americans and their caregivers with trustworthy local support resources. Connect with services such as meals, home care or transportation, or a caregiver education or respite from caregiving responsibilities. The Eldercare Locator is a public service of the Administration on Aging (AoA), an agency of the U.S. Administration for Community Living.
Medicare provides a search feature to find & compare providers near you, most senior housing and care providers are included on CareAvailability.com. Find & compare plans in your area. Determine if you qualify for premium savings
Medicaid offers information on how to apply for Medicaid, eligibility criteria, links to local state offices, and additional resources
The Alzheimer's Association is the leading voluntary health organization in Alzheimer's care, support, and research. Whether you are living with Alzheimer's or caring for someone with the disease, information and resources are available.
Search other areas for Home Health