Myrtle Beach South Carolina Home Health: Common Terms, How to pay for Home Care, Licensing and Questions to ask
With 60 miles of sandy beach, Myrtle Beach is a classic southern beach town. Myrtle Beach is full of attractions like amusement parks and many cultural cuisines. They have live music on the beach, sports to watch, and coastal golf course views. Myrtle Beach consists of 14 communities with different unique charms to choose from.
Home health is designed for individuals who are ill with a chronic condition and need assistance with recovery after surgery and other acute health conditions. A physician orders the services, and is typically provided after a hospital stay or a skilled rehab stay. Home health allows a patient to discharge from the hospital earlier and reduce future hospital admissions. The patient may resume normal function around the house after they've recovered. Not all health services require around the clock care. Sometimes a loved one may only need help a few days a week.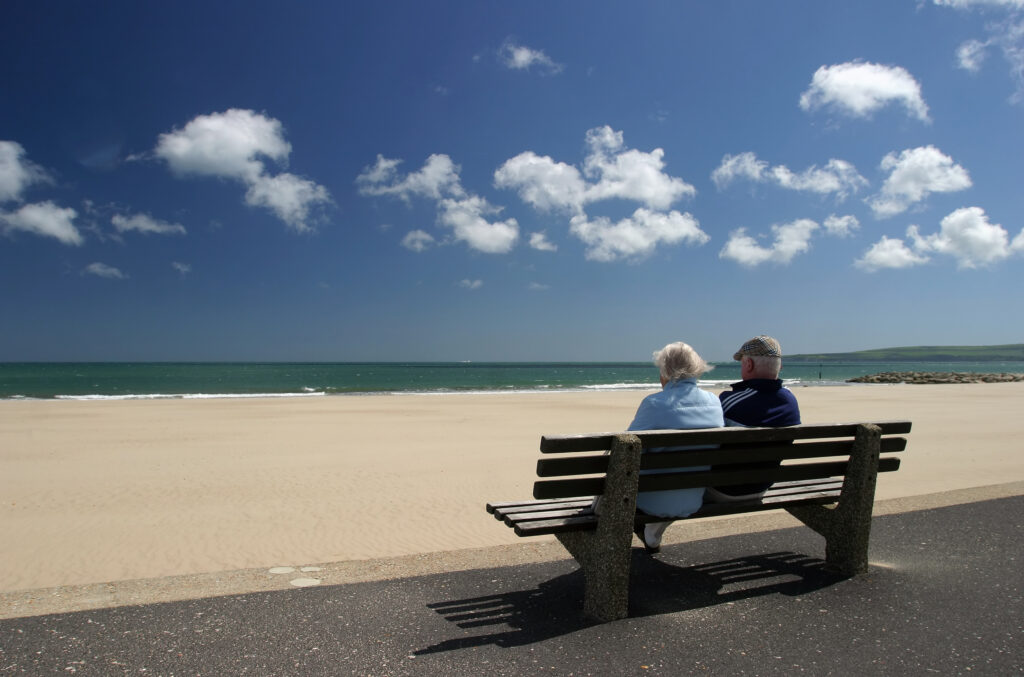 Home Health in Myrtle Beach
The South Carolina Department of Health and Environmental Control licenses all home health agencies in South Carolina. Regulation 61-78 covers all guidelines for home health in the state.
Federally, licensing and certifications for Home health agencies must be in compliance with state and local standards. Medicare Part B and the Hospital Insurance Act cover home health services. In order to receive Medicaid and Medicare, agencies must meet certain standards set out by the Centers for Medicare and Medicaid Services (CMS). A physician and qualified nurses oversee the skilled nurses and the other home health professionals.
Cities Near Myrtle Beach SC
Conway – 14 miles northwest of Myrtle Beach
Georgetown – 37 miles south of Myrtle Beach
Forestbrook – 6 miles west of Myrtle Beach
Red Hill – 12 miles northwest of Myrtle Beach
Atlantic Beach – 13 miles north of Myrtle Beach
Definitions of types of care
Home Care: Caregiver assistance related to activities of daily living, including: mobility, eating, toileting, bathing and personal hygiene, dressing and grooming or cognition support. These services are typically not covered by medical insurance and do not require a physician's order.
Home Health: includes skilled nursing services, physical therapy, occupational therapy, speech language therapy and medical social services. A home health care agency may choose to be Medicare certified to be reimbursed for their services. Home health agencies may also teach you how to care for yourself. Services ordered by a physician, covered by Medical Insurance and typically provided following a hospital or skilled rehab stay.
Rehabilitation & Therapy: treatment for an injury, illness, or pain with the goal of restoring function, including nursing and therapy services. Rehab is ordered by
a physician and services are provided by nurses and physical, occupational, and speech therapists. Examples include working with a physical therapist to help you walk and with an occupational therapist to help you get dressed.
Respite Care: short term relief for family caregivers to take a break from the caregiving responsibilities and allows for a healthier and better quality of life for both the caregiver and care receiver. Respite services include: companionship, personal care, recreational activities and security. Respite care can be provided as short stay or for a longer period that allows the family caregiver to go on vacation or a business trip. Longer duration respite care is generally found at select senior housing communities although some Companion services may provide this service in the home.
Hospice Care (Palliative Care): emphasizes comfort measures and counseling to provide social, spiritual and physical support to the dying patient and his or her family. The goals of hospice are to keep the patient as comfortable as possible by relieving pain and other symptoms. Hospice care, is typically offered in the last six months of life and covered under Medicare Part A .
How to pay for Home Health and available coverage
Medicare:
Generally Medicare reimburses the cost of Home health services. Medicare typically covers your loved one when recovering from an illness or an accident or a surgery.
*Medicare covers the specific ailment. When treatment is completed Medicare coverage stops. 
Medicare is not a long-term care solution. 
Medicaid:
Medicaid programs are put in place on a state-by-state basis. Each state will have their own regulations regarding the coverage of care. Some individuals at a certain low-income level may qualify for Medicaid Home and Community Based Service Waivers.
Veteran Aid and Attendance:
This benefit is available to some military veterans or surviving spouses.
A veteran may qualify for as much as $2,050 each month.
A veteran with a sick spouse may be eligible for $1,600 per month.
If a veteran has passed, their surviving spouse can qualify for $1,300 per month.
Private Insurance:
Most health insurance companies typically cover some services for acute medical needs.
Do be aware, long-term coverage vary by plan. Not all long-term insurance will assist with home health services as the needs of the person tend to be temporary.
Private pay:
Families which can afford to do so may pay for care with private funds. Private pay can be a combination of retirement funds, personal savings, pension payments and family members may contribute funds toward a loved one's care as well.
Questions and inquiries about home care
Agency Information
Is the agency RN operated?
Is the agency a franchise or locally owned and operated?
Is the agency licensed by WA State Department of Health?
Is the agency licensed for both home care and home health?
Does the agency have liability insurance?
Can the agency respond to you 24/7?
Caregiver Information
Are employees licensed, bonded & insured? Or are they independent contractors?
Does the agency test skills, conduct behavioral interviews and verify caregiver credentials?
Are caregivers required to have current certifications for First Aid, CPR, and TB?
Are caregivers provided continuing education/training?
Can authorized individuals monitor care and make requests online in real time?
Does the agency offer caregiver replacement when the "fit" may not be right?
Documentation and Supervision
Does an RN/MSW/Care Manager conduct a free home care assessment?
Does an RN/MSW/Care Manager create a home care plan?
Does an RN/MSW/Care Manager supervise the caregivers?
Do caregivers receive client orientation before arriving at a client's home?
Policies and Cost
Can services be cancelled with a 4-hour notification?
Does the agency offer flexible scheduling, custom care plans, and a continuum of care?
Does the agency have weekly or monthly minimums?
What is the hourly minimum per shift?
Does the agency offer home care discounts?
What is the required deposit?
Will the agency accept long-term care insurance?
Resources and Links – South Carolina
South Carolina Department on Aging works with 10 regional Area Agencies on Aging and a network of local organizations to develop and manage services that help seniors remain independent in their homes and in their communities.
Community Residential Care Facilities this website provides a description of what qualifies as a community residential care facility and the regulations and codes of law.
South Carolina Adult Protective Services is part of South Carolina's public safety system and is responsible for protecting vulnerable adults from abuse, neglect and exploitation by their caretakers
Vantage Point is the Pee Dee Regional Agency on Aging and the Aging and Disability Resource Center. They advocate and provide services for seniors and their caregivers in the six counties of the Pee Dee Region (Chesterfield, Darlington, Dillon, Florence, Marion, Marlboro). They provide information and referral information to disabled individuals residing in the region.
Appalachian Aging and Disability Resource Center offers in-depth information about the following aging services: Long Term Care Ombudsman Program, Family Caregiver Program, State Health Insurance Program (SHIP), Information & Referral, Nutrition Program
Eldercare Locator This is a great resource to search for specific care in specific counties and cities. This database is a nationwide resource that connects older Americans and their caregivers with trustworthy local support resources. Connect with services such as meals, home care or transportation, or a caregiver education or respite from caregiving responsibilities. The Eldercare Locator is a public service of the Administration on Aging (AoA), an agency of the U.S. Administration for Community Living.
Medicare provides a search feature to find & compare providers near you, most senior housing and care providers are included on CareAvailability.com. Find & compare plans in your area. Determine if you qualify for premium savings
Medicaid offers information on how to apply for Medicaid, eligibility criteria, links to local state offices, and additional resources
The Alzheimer's Association is the leading voluntary health organization in Alzheimer's care, support, and research. Whether you are living with Alzheimer's or caring for someone with the disease, information and resources are available.
Local Hospitals and Healthcare Providers in Myrtle Beach
Grand Strand Medical Center
809 82nd Pkwy, Myrtle Beach, SC 29572
Main Street Physicians
4600 Oleander Dr #5897, Myrtle Beach, SC 29577
Ralph Johnson VA Medical CENTER
3381 Phillis Blvd, Myrtle Beach, SC 29577
Search other areas for Home Health