Colorado Home Health: Common Terms, How to pay for Home Health, Licensing and Questions to ask
Fort Collins is the perfect retirement place for those who want a thriving downtown area, notable amenities for retirees, and picturesque mountain views. Its Old Town historic district has 1800s houses, a vintage trolley, specialty shops and restaurants. The Fort Collins Museum of Discovery features interactive science, history and nature exhibits, plus a digital dome theater. West of the city, trails criss-cross Horsetooth Mountain Open Space, known for the peak's distinctive Horsetooth Rock formation and Horsetooth Falls. Fort Collins is 1 of only 5 towns in the nation designated a Platinum Level Bike-Friendly Community by the League of American Bicyclists.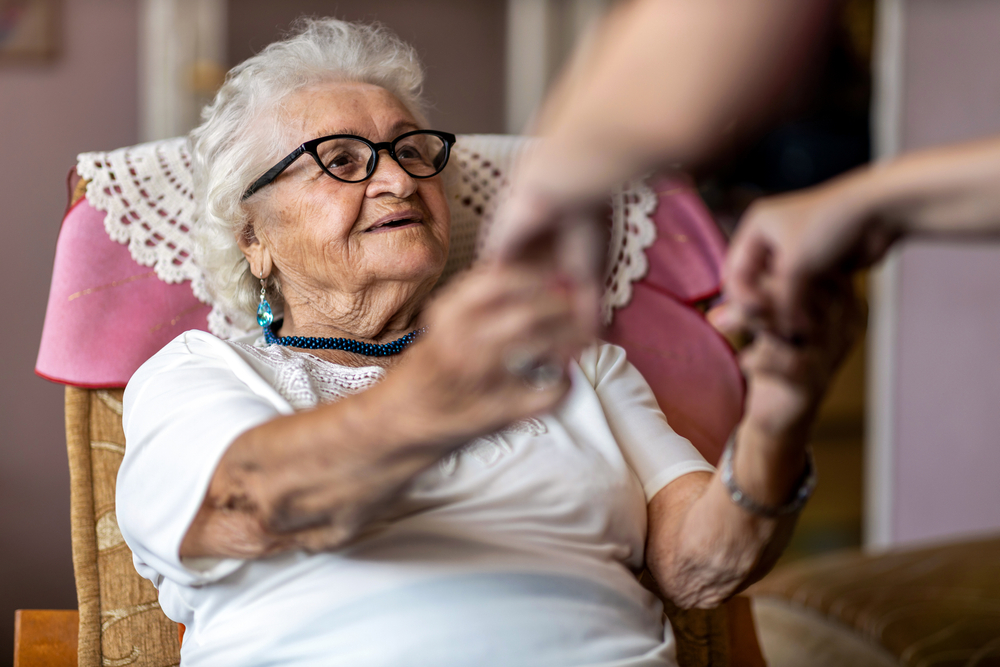 About Home Health in Fort Collins
Colorado is home to a good sized population of adults 65 years and older. Nearly 15% of the state's population is aging adults. Seniors living in Colorado receive good healthcare. As a result of aging, it is common for some people to require care at some point. Home health services are unique in comparison with other forms of care. These services are generally provided so the patient may be in their home while receiving care, as opposed to a long-term facility like a nursing home. The individual's treatment plan (as assigned by the doctor) may include physical and occupational therapy, the monitoring of recovery, injections or wound care. Upon completion of the rehabilitation, the patient may resume normal function around the house after they've recovered.
Home health services are generally short-term (temporary), depending on the doctor's orders. Not all home health services require around the clock care. However, there are situations in which the caregivers continue the home health care beyond the doctor's order.
Most commonly, your loved one's doctor will prescribe a home healthcare agency. Being serviced by the agency your physician has chosen is not set in stone and you may choose to use a different home health agency if you prefer. If you know someone, a friend or family member who has received home health care and they were satisfied with their trained professional team, you can inquire into that agency.
Licensing and certifications for Home health agencies in Colorado must be in compliance with state and local standards. Agencies are licensed by the Department of Healthcare Policy. In Colorado Medicare Part B and the Hospital Insurance Act cover home health services. In order to receive Medicaid and Medicare, agencies in Colorado must meet certain standards set out by the Centers for Medicare and Medicaid Services (CMS). A physician and qualified nurses oversee the skilled nurses and the other home health professionals.
Considerations when looking for care in Fort Collins
In Fort Collins the warmest time of year is generally mid July where highs are regularly around 92.1°F, with temperatures rarely dropping below 60°F at night. The coldest month of the year in Fort Collins is December, with an average low of 20°F and high of 41°F. Fort Collins population is 168,538 with more than 200 Home Health agencies to choose from.
Cities near Fort Collins
Masonville – 15 miles south of Fort Collins
Laporte – 5 miles north of Fort Collins
Loveland – 13 miles south of Fort Collins
Arrowhead – 3 miles east of Fort Collins
Pricing and How to Pay for Home Health
In Colorado the average hourly cost for a Home Health Aide is about $26 per hour. However, depending on where you live within the state you may pay anywhere between $21 to $60 per hour. Keep in mind a health Aide is not the same as a certified nurse or therapist, which will likely cost much more for their services.
How to pay for Home Health and available coverage
Medicare:
Generally Medicare reimburses the cost of Home health services. Medicare typically covers your loved one when recovering from an illness or an accident or a surgery.
*Medicare covers the specific ailment. When treatment is completed Medicare coverage stops. 
Medicare is not a long-term care solution. 
Medicaid:
Medicaid programs are put in place on a state-by-state basis. Each state will have their own regulations regarding the coverage of care. Some individuals at a certain low-income level may qualify for Medicaid Home and Community Based Service Waivers.
Veteran Aid and Attendance:
This benefit is available to some military veterans or surviving spouses.
A veteran may qualify for as much as $2,050 each month.
A veteran with a sick spouse may be eligible for $1,600 per month.
If a veteran has passed, their surviving spouse can qualify for $1,300 per month.
Private Insurance:
Most health insurance companies typically cover some services for acute medical needs.
Do be aware, long-term coverage vary by plan. Not all long-term insurance will assist with home health services as the needs of the person tend to be temporary.
Private pay:
Families which can afford to do so may pay for care with private funds. Private pay can be a combination of retirement funds, personal savings, pension payments and family members may contribute funds toward a loved one's care as well.
Questions and Inquiries about Home Health
How long has the agency been serving this community?
Does the agency have any printed brochures describing the services it offers and how much they cost?
Is the agency an approved Medicare provider?
Is the agency currently licensed to practice (if required in the state where you live)?
Does a national accrediting body certify the quality of care?
Does the agency offer seniors a "Patients' Bill of Rights" that describes the rights and responsibilities of both the agency and the senior being cared for?
Is there a care plan in place that outline the patient's course of treatment, describing the specific tasks to be performed by each caregiver?
How closely do supervisors oversee care to ensure quality?
Will agency caregivers keep family members informed about the kind of care their loved one is getting?
Are agency staff members available around the clock, seven days a week, if necessary?
Does the agency have a nursing supervisor available to provide on-call assistance 24 hours a day?
How does the agency ensure patient confidentiality?
How are agency caregivers hired and trained?
What is the procedure for resolving problems when they occur?
How does the agency handle billing?
Is there a sliding fee schedule based on ability to pay, and is financial assistance available to pay for services?
Will the agency provide a list of references for its caregivers?
Who does the agency call if the home health care worker cannot come when scheduled?
What type of employee screening is done?
Local Hospitals and Healthcare Providers in Fort Collins
Banner Health Center
4700 Lady Moon Dr, Fort Collins, CO 80528
Kaiser Permanente Spring Creek Medical Offices
1136 E Stuart St, Fort Collins, CO 80525
UCHealth Harmony Campus
2121 E Harmony Rd, Fort Collins, CO 80528
About home health
Local Resources and Links – Colorado
Area Agency on Aging  Boulder County offers services to adults 60 and over and their adult caregivers. They also provide assistance to Medicare beneficiaries and residents of any age who live in a long-term care facility. Provides information, referral, and options counseling to anyone 18 or older with a disability as well as to older adults through the Aging and Disability Resource for Colorado program. Legal assistance is offered via one of our contractors, not directly.
Denver Regional Council of Governments Provides information and assistance for people 60 and older or 18-plus with a disability, their families, and service providers. Referrals to local resources and services.
Larimer County Office on Aging The Larimer County Office on Aging LCOA provides Information and Referral through the ADRC, Title III services including In Home Services Voucher, Chore Voucher, Respite Voucher, application assistance and options counseling. Additional services include grant management and long term care ombudsman program community education and key member of the Partnership for Age Friendly Communities in Larimer County.
Park County Department of Human Services Adult Protection Services (APS) are provided to at-risk adults age 18 and older who, due to age or disability, are unable to protect themselves and have no one to advocate on their behalf. The Adult Protection program responds to reports of Abuse (physical or sexual), Neglect (caregiver or self), and Financial Exploitation.
Pikes Peak Area Council of Governments PPACG serves as the Area Agency on Aging for Colorado Springs and provides programs and services for older adults and their caregivers. A person must be 60 years of age or older to be eligible for a service provided by the Older Americans Act (OAA).
Disability Law Colorado offers legal representation, information and referrals to people with disabilities, older people, and their families.
Eldercare Locator This is a great resource to search for specific care in specific counties and cities. This database is a nationwide resource that connects older Americans and their caregivers with trustworthy local support resources. Connect with services such as meals, home care or transportation, or a caregiver education or respite from caregiving responsibilities. The Eldercare Locator is a public service of the Administration on Aging (AoA), an agency of the U.S. Administration for Community Living.
Medicare provides a search feature to find & compare providers near you, most senior housing and care providers are included on CareAvailability.com. Find & compare plans in your area. Determine if you qualify for premium savings
Medicaid offers information on how to apply for Medicaid, eligibility criteria, links to local state offices, and additional resources
The Alzheimer's Association is the leading voluntary health organization in Alzheimer's care, support, and research. Whether you are living with Alzheimer's or caring for someone with the disease, information and resources are available.
Search other areas for Home Health