About Independent Living in Oregon
Oregon is known for its beautiful parks and lakes, mountains and forests, and deserts in the eastern part of the state. You can explore unique scenery that is a constant reminder why you live in the Pacific Northwest. The majestic Crater lake and Mount Hood bring visitors from all over the country. Oregon is in the top 10 states for quality of life and healthcare and has plenty of offering for senior care and housing. Many people have the assumption that when the time comes to move out of their home and into a senior community the only option is a "nursing home." This is far from the truth because of all the levels of care and housing available. Nursing homes are not the only choice. Independent living is any housing arrangement designed exclusively for older adults, generally those aged 55 and over. Housing varies widely, from apartment-style living to single-family detached homes. Residents take care of themselves, creating their own schedules and they can come and go as they please. Nursing homes are a place for people who can't be cared for at home but they do not need to be in a hospital. There are many types of senior care and senior living to accommodate all the requirements and desires of aging adults in between independent living and nursing homes.
Portland is the largest city in Oregon, a hub of culture, food and art, and the home of OHSU, a 500+ bed teaching hospital dedicated to progressive healthcare teaching; Eugene is home to the University of Oregon; Corvallis is home to Oregon State University; Bend is home to St. Charles Medical Center.
There are nearly 300 senior independent living communities in Oregon, spread all throughout the state – Portland, Corvallis, Eugene, Salem, Hillsboro, Bend, Beaverton, Aloha, among many others. Each different community will offer a variety of different services and amenities. Keep this in mind as you research communities.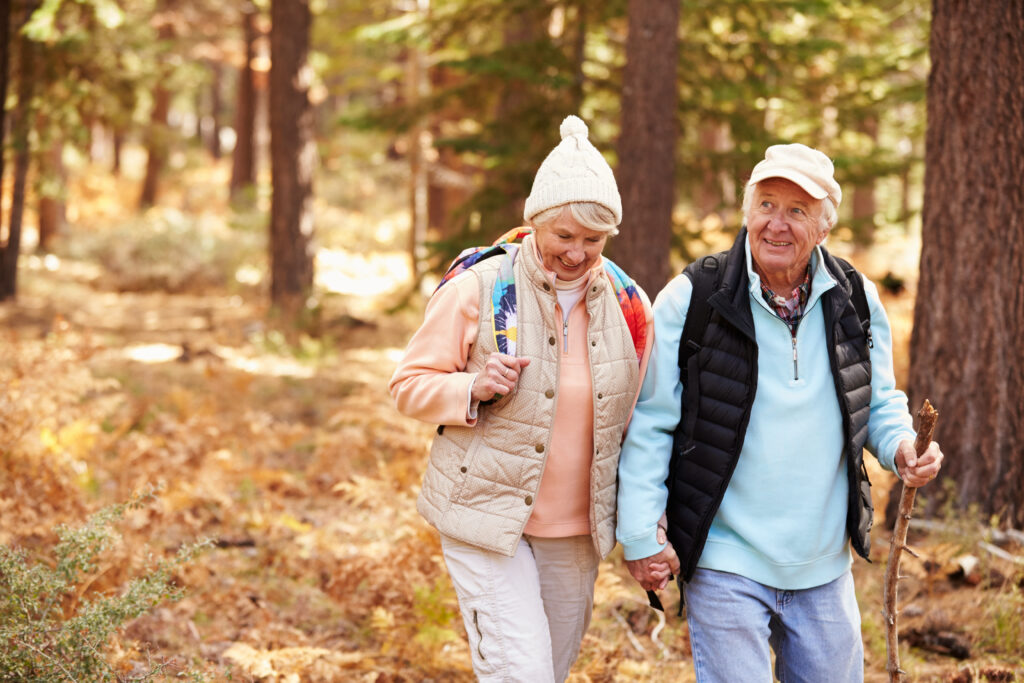 Independent Living Communities are all different. Some have traditional offerings and there are some communities that present new ideas and strategies to enhance the comfort of residents.
Who are the ideal residents for independent living communities?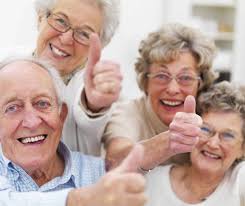 The typical people interested in Independent Living require little to no assistance in daily life. They most likely want to preserve their social interactions with others, and they like the peace of mind that comes with no yard maintenance and housekeeping.
To promote safety, most communities offer 24-hour security or a call system to reach staff or a manager. Management and staff are there to promote a safe and secure environment because the well-being of residents is priority number one.
What makes independent living communities in Oregon different from other types of senior living?
Independent living communities accommodate residents with fully equipped private apartments or cottages, and because residents live on their own terms, independent living communities do not assist with activities of daily living, such as dressing, bathing, and medication reminders, like you may receive in a nursing home.
However, they may offer amenities such as housekeeping, linen services, transportation and social and recreational activities, included for an additional charge. Independent living may also be called Retirement living or Senior living.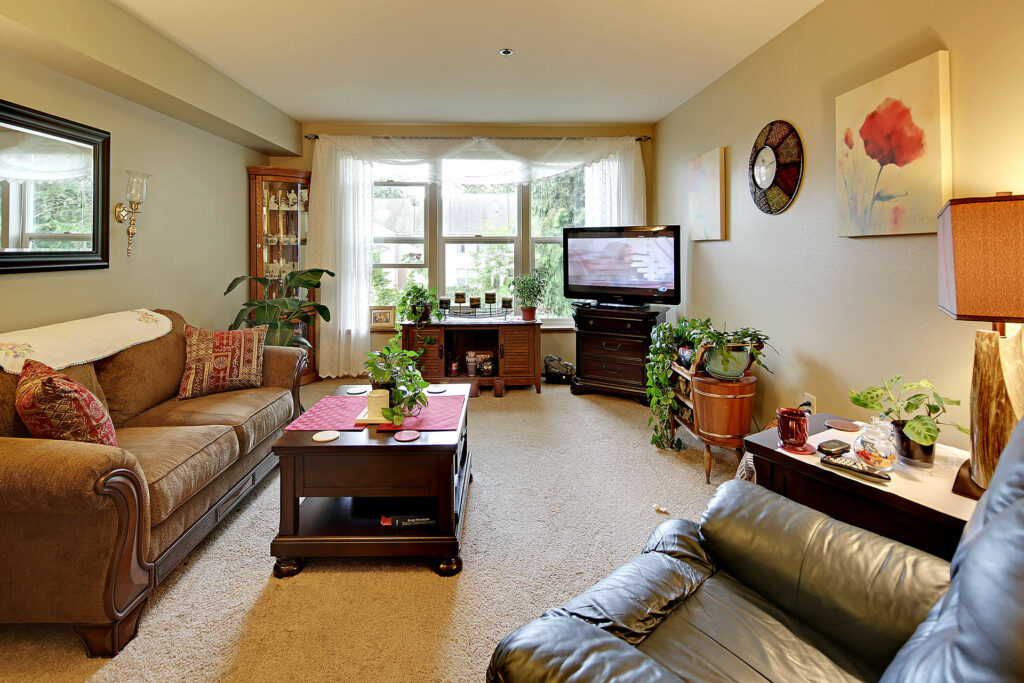 Independent living communities may offer desirable services for residents
The available services and amenities vary between different communities, or even between buildings on the same campus.
Services you may find in independent living
Meal Plans– This could be a community kitchen to prepare your own meals, flexible spending accounts, up to three meals each day. Some newer communities may even offer a restaurant, open to the public.
Housekeeping– May be offered as an additional fee or included in the base rent.
Transportation– May be an option, including regular scheduled trips to the grocery or nearby stores.
Linen service – Services may be offered for an additional fee or included in the base rent.
Activities– Some events may be run by residents with no staff involvement. Or a community may have a staff member plan, schedule and lead activities.
Amenities you may find in independent living
Amenities at an Independent Living Community can vary greatly. Typically the more available amenities, the higher the monthly rate. Most Independent Living communities offer excellent ways for people to stay social and build relationships with their peers in common areas or at a clubhouse on-site. Planned life enrichment opportunities could be: entertainment and performers, arts and crafts, game nights, movie nights, cocktail hour, bus trips and other outings.
Recreational center or a clubhouse on-site.
The type and variety of meals provided.
Swimming pools, steam room or sauna.
Sports facilities where residents can play bocce ball, racketball and tennis.
Trails for walking.
Covered parking.
Theater, library or billiards room.
Golf course.
On-site spa.
Beauty Salon & Barber.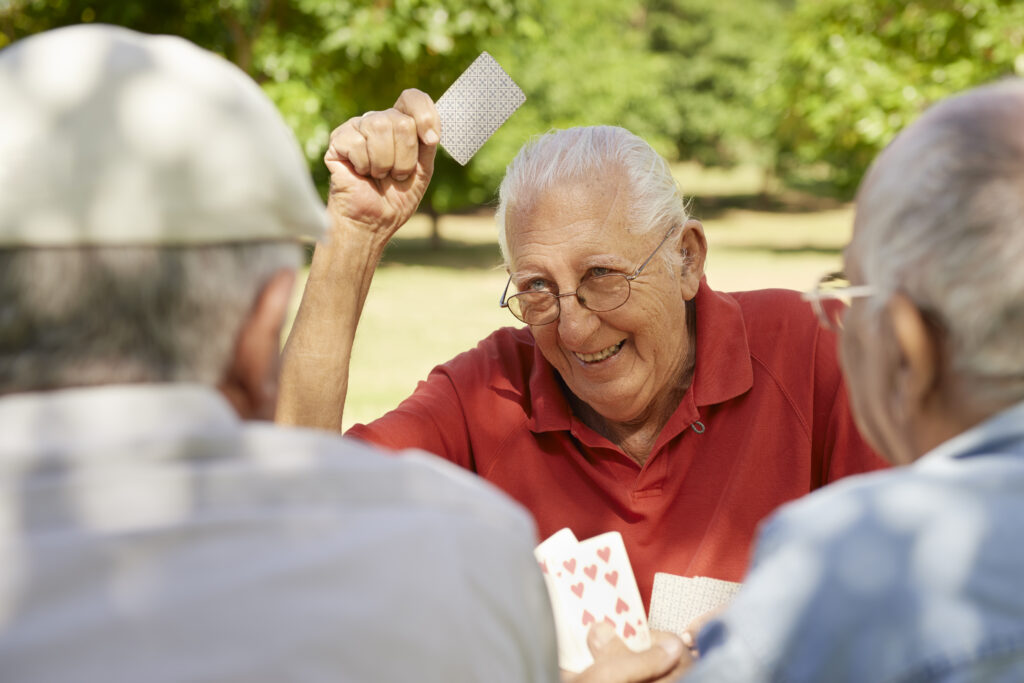 Learning about what amenities are offered and comparing them to the desires of your loved one will go a long way toward finding the perfect fit.
Housing in independent living communities in Oregon
In addition to reducing household responsibilities, independent living communities offer great living options for residents such as:
Studio apartments
One-bedroom apartments
Spacious two-bedroom apartments
Duplexes
Cottages
And other stand-alone structures
To promote safety, most communities offer 24-hour security or a call system to reach staff or a manager. Management and staff are there to promote a safe and secure environment because the well-being of residents is priority number one.
More benefits of independent living
Common areas that allow people to socialize as they wish. Their time is their time.
Organized events which give residents the opportunity to engage in social activities on premises and or in a nearby town.
Dining rooms with plenty of meal options. Because of the needs and desires of each individual resident, most independent living communities have great choices for everyone.
Friends and family can visit anytime.
Residents have autonomy to make their own decisions as far as coming and going.
Independent living communities may offer amenities such as libraries and computer rooms; fitness centers and exercise classes.
Some communities allow cats and small and medium sized dogs.
Some communities may have a contracted agency on site to provide scheduled assistance for activities of daily living (ADLs) if needed.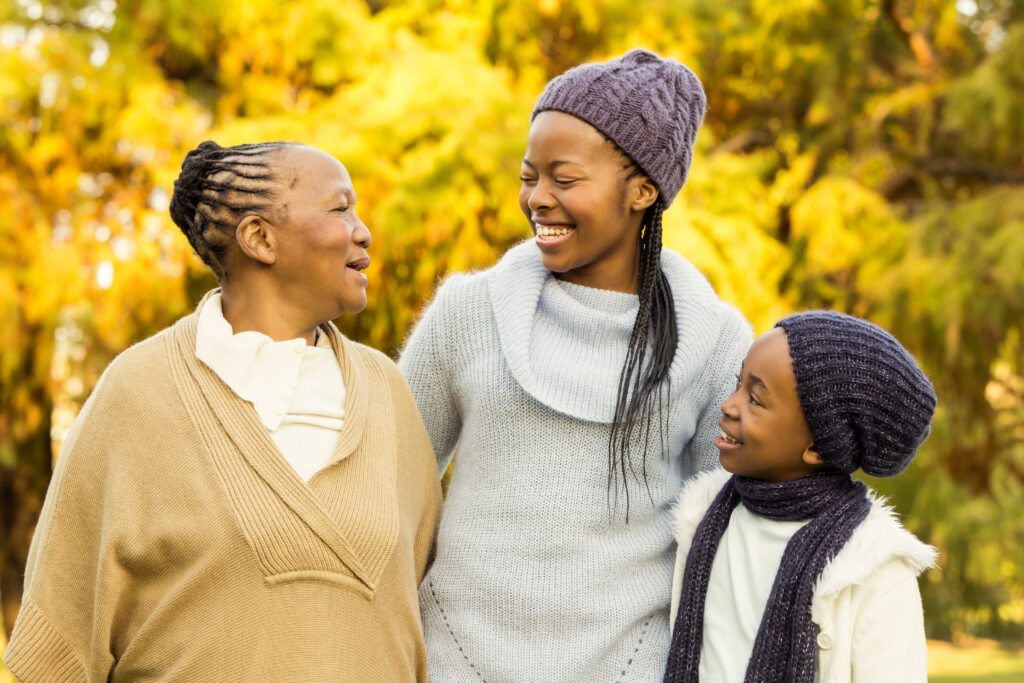 These communities are NOT a nursing home
Because residents in an Independent Living community are healthy and live independently, most do not offer medical or nursing care. However, some communities may have a contracted agency on site to provide scheduled assistance for Activities of daily living if needed. These home care agencies would provide services for an additional cost. Residents have the option of how to approach their medical care as needed and they may choose to bring on in-home nursing or care as they so choose.
Laws and regulations in Oregon
Independent Living communities are NOT typically licensed by the state. Some Assisted Living Communities may offer an "Independent Level of Care." These residents may pay a lower fee because you are not requiring direct care. In this instance, the community would be licensed by the The Oregon Department of Human Services, Office of Licensing and Regulatory Oversight and you could add care as needed from the on site staff. This however, is not the typical model of Independent Living.
How much does independent living in Oregon cost?
Independent living in Oregon costs $3,300 per month on average. This is above the national average per month of $3,000 per month. The cost of Oregon independent living falls near the middle in that region of the country.
Oregon: $3,300
Washington: $3,950
California: $3,400
Idaho: $2,500
Nevada: $2,450
The cost of independent living communities varies from city to city and community to community.
Oregon state average for independent living communities: $3,300
Portland: $3,250
Medford: $3,025
Bend: $3,150
Salem: $3,600
Eugene: $3,700
Typically, independent living communities cost between 25-40% less than assisted living communities, and usually less than half the cost of a nursing home. Contact independent living communities in the region you're interested in. You will quickly learn about the communities and compare costs.
Paying for Independent Living, what resources are available to help?
Private Funds- YES: Most families pay for independent living with private funds. Private pay can be a combination of retirement funds, personal savings, and pension payments. Family members may also contribute funds toward a loved one's care.
Tax Credit, section 202, HUD housing -MAYBE:
Occupancy in Section 202 housing is open to any very low-income household comprised of at least one person who is at least 62 years old at the time of initial occupancy.
The Section 202 program helps expand the supply of affordable housing with supportive services for the elderly. It provides very low-income elderly with options that allow them to live independently but in an environment that provides support activities such as cleaning, cooking, transportation, etc. The program is similar to Supportive Housing for Persons with Disabilities (Section 811).
Veterans Aid & Attendance -MAYBE:
Veteran aid and attendance allow veterans to receive financial benefits.
A single veteran may qualify for as much as $2,050 a month in benefits.
A veteran with a spouse may qualify for as much as $2,430 per month.
A well veteran with an ill spouse may qualify for as much as $1,600 per month.
A surviving spouse may qualify for $1,300 a month.
Long-term Care Insurance- NOT TYPICALLY: This type of insurance does cover independent living communities because the policy owner will typically need assistance with Activities of Daily living to start the claim process. This care level is not typically offered by the Independent Living Provider. Typically, long-term care insurance will only help off-set costs related to care provided by a licensed provider, and not rent fees or meal expenses. 
Standard medical insurance- NO: Health Insurance does NOT cover independent living communities because there are no direct medical treatments and services involved.
Medicare- NO: Medicare does not cover independent living, and rarely pays for assisted living level of care. Medicare's main function is the coverage of certain expenses like short-term care, and rehabilitation depending on eligibility. 
Medicaid- NO: Medicaid does not cover independent living. Most state medicaid plans require a care need to be present, such as dressing assistance, bathing assistance, cognitive impairment, etc.
Questions to ask when looking for Independent Living
Does the community or facility have the right atmosphere for your needs?
May I visit the community today?
Who are the residents?
What is the food like? Are residents happy with the food options?
What are the transportation options?
What amenities and activities are available?
What are the costs for extra amenities?
Does the facility have the right atmosphere for your needs?
Make sure the facility is clean and well maintained. You can tell a lot about the operation by noting What is clean and maintained. Are doorknobs loose or damaged? Do you see any frayed carpet or trip hazards?
Visit during lunch hour to observe what the residents are eating. Ask questions about the nutrition program. Is there diversity in meals, healthy fruits and vegetables served at all meals, drink options?
Speak to residents and/or family members to learn their perspective.
Ask about staff and resident engagement. Get a feel for how staff interact with residents.
Ask about the life enrichment programs. Activities are crucial when it comes to quality of life and play a key role in care for older adults.
And finally (there is a plethora of more things to consider), get to know the leadership in the building. If you feel good around the executive director, head nurse, lead activities director and even the chef or janitor, it is a good sign you can trust them with the care of your loved one.
Resources and Links – Oregon
Office of the Long-Term Care Ombudsman – The Office of the Long-Term Care Ombudsman is a free service available to residents, families, facility staff, and the general public.
Oregon Abuse Reporting Line for Children and Adults – To report elder abuse, please contact 1-855-503-SAFE (7233). State law protects the confidentiality of all people reporting abuse and anyone who reports suspected abuse in good faith. The department also accepts anonymous complaints of abuse or neglect.
Confederated Tribes of Siletz Indians of Oregon-Elders Program – Caregiver Programs, Case Management, Home Health Services, Emergency Response System, Employment Services, Legal Assistance, Home Repair, Home Modification, Information and Referral/Assistance, Home Delivered Meals, Congregate Meals, Personal Care, Respite Care, Government-Assisted Housing, Sr. Center Programs
Nursing Facility Complaint Unit– If you suspect a nursing facility resident was neglected or abused, please contact the Nursing Facility Complaint Unit
Eldercare Locator This is a great resource to search for specific care in specific counties and cities. This database is a nationwide resource that connects older Americans and their caregivers with trustworthy local support resources. Connect with services such as meals, home care or transportation, or a caregiver education or respite from caregiving responsibilities. The Eldercare Locator is a public service of the Administration on Aging (AoA), an agency of the U.S. Administration for Community Living.
Medicare provides a search feature to find & compare providers near you, most senior housing and care providers are included on CareAvailability.com. Find & compare plans in your area. Determine if you qualify for premium savings
Medicaid offers information on how to apply for Medicaid, eligibility criteria, links to local state offices, and additional resources
The Alzheimer's Association is the leading voluntary health organization in Alzheimer's care, support, and research. Whether you are living with Alzheimer's or caring for someone with the disease, information and resources are available.
Search other areas for Independent Living
Arizona
California
Colorado
Florida
Georgia
Illinois
Kansas
Missouri
New Jersey
New York
North Carolina
Oregon
Rhode Island
South Carolina
Texas
Tennessee
Utah
Washington
Wyoming